Over the past few seasons, there may be no player as traveled as Clutch Gaming's new top laner Heo "Huni" Seung-hoon. With a professional career that has taken him from his native Korea to Europe, to North America, and back, Huni has a history that has now brought him to his fifth team in five years.
As Clutch Gaming continues to revamp their roster with a mix of former Korean stars and developing NA talent, has Huni finally found a place he can call home? Huni's arrival in the international spotlight would truly come as a member of the European League Championship Series' Fnatic Gaming. In tandem with other Korean import Kim "Reignover" Yeu-jin, Huni would help lead the 2015 Fnatic roster to a perfect 18-0 regular season finish in the Summer Split. A critical piece in what many consider one of the EU LCS's best rosters ever, Huni's dominant play catapulted himself into the conversation as one of the best top laners in the world.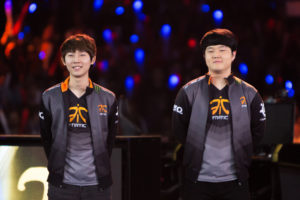 Building on their success in Europe, Huni and Reignover would depart the EU LCS at the end of the 2015 season to become the focal pieces in the North American League Championship Series' newly formed Immortals. Finding immediate success in the NA LCS, Huni and Reignover were able to extend their regular season winning streak to a mind-boggling 32 games and finish 2016 with a combined regular season record of 33-3. While Immortals' regular season record was impressive, they faltered multiple times when it mattered the most in the playoffs and Regional Finals and were unable to secure a place at the World Championships. Still, Huni's strong play garnered the attention of World Champions SK Telecom. Returning to Korea to play as a starter on what many considered the best team in the world, it appeared Huni's story would have a storybook ending. Inconsistency on SK Telecom would lead to Huni being benched multiple times throughout the season, including most of the League of Legends Champions Korea Finals.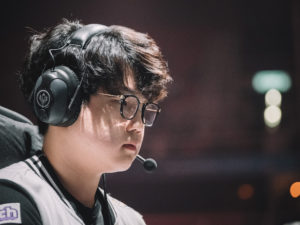 Re-emerging as a starter for the World Championships, Huni and SK Telecom would be unable to claim their fourth consecutive World Championship, falling to Samsung 3-0 in the Finals in a disappointing end for Huni and the rest of the SKT roster. Huni has been consistently praised in his career for his flexibility and versatility in his champion pool, and this was apparent in his return to the NA LCS the next season as a member of Echo Fox. A tumultuous meta early in the 2018 Summer Split saw Huni move across multiple lanes, including the jungle. A gang of misfits who appeared early in the season to be positioned for success, dramatic changes mid-split and rumoured issues behind the scene led to a collapse of what had once been a very promising roster. Now on Clutch Gaming, Huni's international and professional experience should thrust him in an immediate role as a leader and star within the organisation. Unlike many of the past rosters Huni has been a part of, Clutch Gaming's current roster features players such as Chae "Piglet" Gwang-jin and Nam "LirA" Tae-yoo who can relate to a career with multiple highs and lows and the experience of going abroad to pursue their League of Legends dreams. For Huni, Clutch Gaming also offers him the opportunity to step into a true leadership role for the first time in his career. While a star on many of his past rosters, Huni has never been the dominant voice in a roster, and a lineup such as Clutch's could give him the opportunity to continue to develop as a leader in his fifth professional season.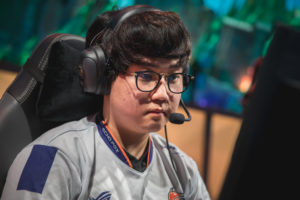 In the current League of Legends landscape, you would be hard-pressed to find many players who can claim to be on their fifth organisation in five years, let alone a player of Huni's caliber. And while the jersey he wears may have continued to evolve over the years, the genuine and endearing personality that has gained him many fans in the NA LCS over the years continues to remain the same. For those fans, Clutch Gaming is one more chance for Huni to find a place he can call home. A roster with only one returning starter, Clutch Gaming could build a foundation with Huni that thrives in the NA LCS for years to come. And after a career that has seen him switch continents at the end of every season until now, Huni should finally have a place he can put down roots.