After a disappointing season internationally for Team Liquid in 2018, it was clear changes needed to be made to the North American League Championship Series' champions roster if they hoped to find the success they so desperately craved. Identifying support and the mid lane as two key positions they wanted to upgrade, Team Liquid brought in former world champion support Jo "CoreJJ" Yong-in and star mid-laner Nicolaj "Jensen" Jensen.

While it was quickly apparent these two moves provided significant upgrades, many fans were still left wondering if one more change should have been made.

The 2018 World Championships meta had evolved over the tournament into a form that highlighted each team's top laner and their ability to play carry champions. With other NA top-laners such as Cloud 9's Eric "Licorice" Ritchie excelling on the international stage, Team Liquid's own Jung "Impact" Eon-yeong appeared to stumble multiple times when matched up against the rest of the World's best top-laners. With his poor showing at the World Championships, many fans diagnosed his issues on carry champions as an issue Team Liquid would need to solve if they hoped to ever be considered elite.

A former World Champion himself, Impact has long been known as a savant on tank champions. His ability to change a game with a well-timed teleport has led to multiple victories for Team Liquid domestically, and he is often praised by his teammates for his work ethic and skill. He often finds himself in a role where he absorbs map pressure and allows Team Liquid's other lanes to thrive, a role that is critical for many of Team Liquid's bot-centric strategies.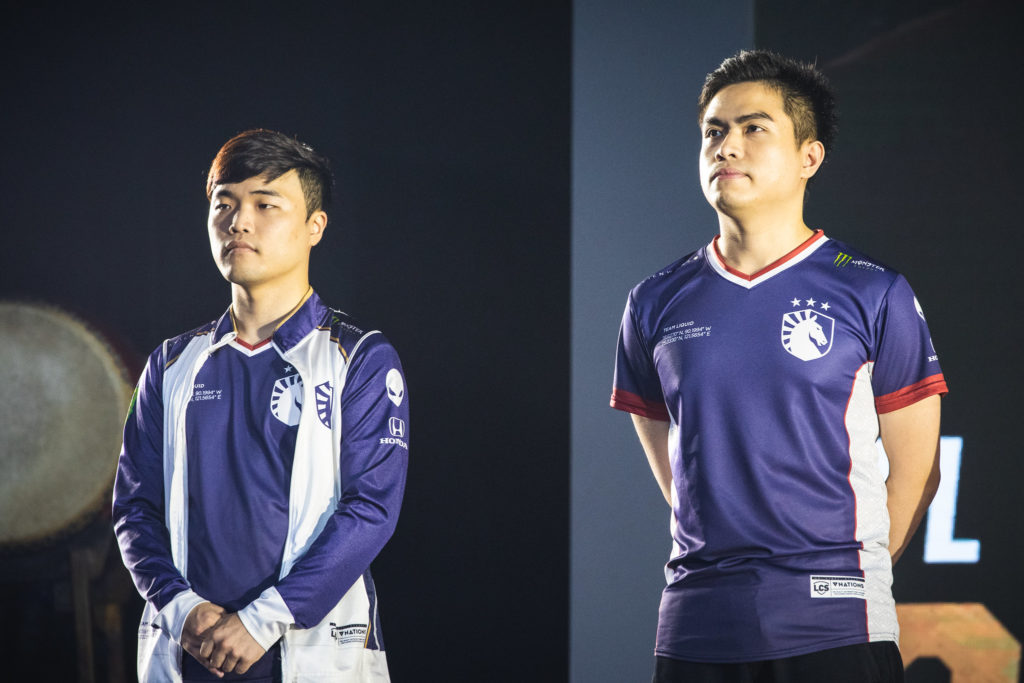 Still, even in the LCS many teams appeared to not respect Impact's play on carry champions, leaving high priority picks open in many drafts almost daring Impact to play them. While Team Liquid only had a few losses in the Spring Split, Impact was often singled out as potentially the weakest link in the roster.

Heading into the Mid-Season Invitational, Impact was highlighted as a position of weakness on what appeared to be the LCS's most talented roster to date. The concerns around Impact were exacerbated by a meta that allowed carry and bruiser champions to flourish, and the idea of match-ups against the likes of Invictus Gaming's Kang "TheShy" Seung-lok or G2 Esports Martin "Wunder" Hansen left many NA and Team Liquid fans more than concerned.

While the criticism of Impact continued to build before MSI, his former coach on Cloud9 Bok "Reapered" Han-gyu pushed back with his own thoughts on Impact, stating his laning phase was much better than people give Impact credit for and highlighting how Impact has saved the game for Team Liquid on many occasions. Regardless of Reapered's high praise, Impact faced an abundance of criticism from the community and fell under a shadow of doubt and distrust.

With a rising tide of doubters amongst fans and analysts alike, Impact would not be shaken heading into MSI. Often blind picking his champion to save a favourable matchup for his teammates, Impact was clearly the most consistent performer for Team Liquid in the Group Stage. Drawing multiple bans (even on carries such as Jayce), Impact could not be ignored and would often flash his ability to make big games through teleports or excellent team fighting. While others struggled, his steady play was key to Team Liquid barely slipping by into the Semi-Finals.

Pitted against who many considered the best player in the world in Invictus Gaming's TheShy in the Semi-Finals, Impact would not falter. Standing toe-to-toe with IG's rising star, Impact proved he would not fall into a repeat performance of the World Championships and refused to be outclassed. After Team Liquid stunned the League of Legends community with their 3-1 upset, Impact could be pointed to as the rock that was once again able to absorb pressure and do what was necessary to push them to victory.

Although Team Liquid would eventually fall to G2 in the Finals, this MSI was an exercise in redemption for Impact and the Team Liquid squad. Rising above the doubters with every match he played, Impact was able to rewrite his narrative from a position of weakness to a shining light in what could have been a dark ending for the LCS champions.