While third place is usually quite the achievement, especially in a game as competitive as League of Legends, it was considered a failure by Fnatic and their high standards last split. With rumours of internal issues including poor teamwork and a lack of trust, the European organisation decided to return to the six-man roster strategy that served them so well last season.
However, instead of a spare top-laner, they promoted Fnatic Rising's Daniel "Dan" Hockley to share the jungle role with Mads "Broxah" Brock-Pedersen. The young Brit currently gets to play one scrim a day but is hoping to build up to more and eventually have his moment to shine. He told us about his journey to becoming a pro player and his recent experiences with being an in-house sub.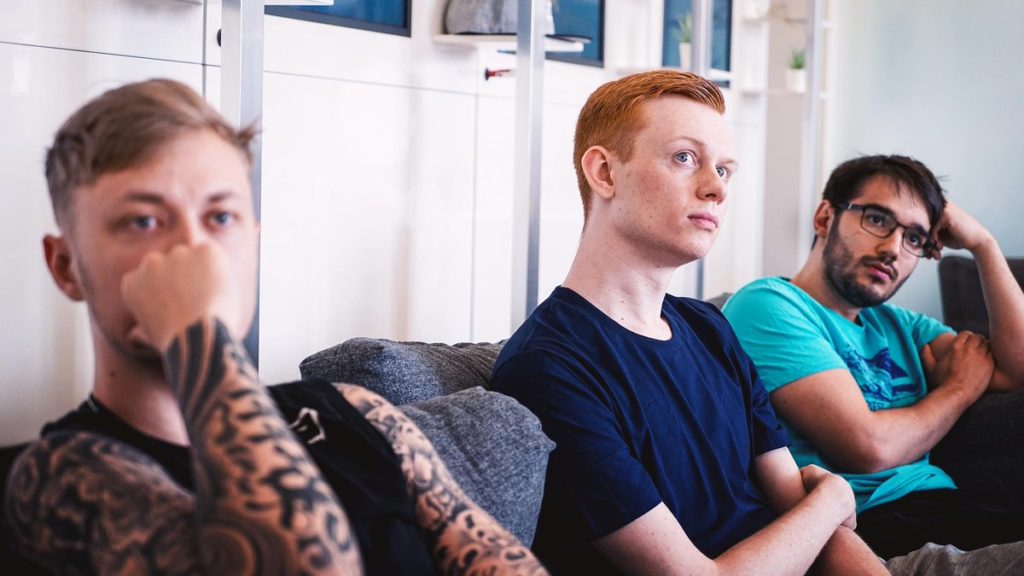 Congratulations on the promotion! You haven't been able to go on stage yet but how has it been being a part of scrims and being with the team in the Fnatic office?
I think for me, it's been a good step up. I've been scrimming in the national league for almost a year and a half since Challenger Series was gone. I needed a step up in competition and I think here is really good. I'm around a bunch of smart people, I get to develop my game a lot and I'm just enjoying playing a game of League of Legends where I'm actually being pressured by both teams rather than one team just rolling over and the other winning. It's a different level.
And how are you finding being a sixth man? Obviously Bwipo used that role to great effect last year so how is it going for you?
Well for me it's a new role, I've never had to share a spot with someone. But for me it's always positive, I'm the guy coming up from the academy, so for me it's really easy while I can understand why Broxah might be frustrated because he had the spot to himself and has to now share it but probably would prefer not to I guess. I'm just using the opportunity to learn, get better at the game and hopefully soon I'll get my chance to show myself on stage as well.
Have you already started learning a lot from Broxah and vice versa?
Yeah I think we've learned a lot from each other. I've met Broxah before because I was in Fnatic academy two years ago so I already sort of knew him. At that time it was him replacing Amazing so he knows what it's like to be in my spot. We got on partially because we knew each other before and it didn't feel so daunting for me to come in. We bounce off each other pretty well criticising after games but it seems like we both take it well. It's only good for us, hopefully we just keep climbing the ladder together, pushing each other forward and I think by the end of the split we'll both be very much improved.
Would you say you have a fairly different play-style to him too?
I'd say so, I'd say Broxah is more controlled. He farms his camps, then he ganks, then he'll base, farm his camps and gank. Whereas I'm a bit more aggressive, I want to fight all the time. I don't farm too much but I fight a lot so I would say I'm more aggressive but I can see Broxah is really experienced and knows where to be on the map at all times so maybe he can learn from me sometimes to be more aggressive and I can learn from him to be more controlled. It would be boring to have two players with the same style, this is really good for us.
I heard that you're very, very vocal in scrims and games. You like to explain to your team exactly what you're planning to do, is that one of your strengths?
In Academy, it was definitely like that because it was easier as we didn't have many strong personalities but the LEC team we have very strong personalities like Bwipo who wants their opinion to be heard so initially, it was a bit harder. Also, I coming into the first team from the academy so I have a lot of respect for them that they're better than me so I'm not going to just jump in and take control. Instead I'm slowly building up, learning what they expect from me and then moulding myself around it but I'm not scared of talking up in game and I'm more willing to accept their ideas than perhaps I was in the past with other teams. I'm already beginning to take a leadership role in comms, it's just more moulding my style and seeing what the team needs.
How have you found the step up in level, coming from the UK regional league to the odd LEC scrim here and there? Was it as hard as you thought it would be?
I mean I've scrimmed against LEC teams before so I knew what to expect but I always thought my team was trying harder in those games because we weren't in the LEC ourselves so we'd put in the extra 10% so that the games felt close. Actually, I was surprised that there wasn't as much of a difference as I thought. I expected to go into games and get obliterated but I was surprised with how many mistakes people are actually still making. For me, I notice more my teammates doing things I normally wouldn't see. There is a difference in level but I think it's more how people work together as a team, not individually.
You mentioned to me earlier that you took a year-long break from the game. Can you talk about why that was and how you ended up coming back?
For me, I didn't really find playing in national leagues too interesting. I just felt like I'd been in this Challenger Series bubble on the edge of the LCS. So in Spring 2018 I played in the UK, I didn't really play the game online just those matches and then in Summer, I was playing a lot of PUBG and tried to switch to that. I just thought in League it was more team-based and there was only so much I could do and then when I started playing PUBG I realised the game is still hard to play alone but there's more chance to carry a game. I wanted to explore the route of putting more on my own shoulders rather than having to rely on the person next to me to step up and carry. But in the end I got a good offer to come back to League with Fnatic Academy so I decided I'd give LoL one last shot and I'm pretty happy that I did.