Before the arrival of Misfits Gaming into the EU LCS, Fnatic and G2 Esports controlled the league. Every year, it was either Fnatic or G2 Esports winning the Spring and Summer Split. But now, it looks like Misfits might have a chance at taking a title. With Misfits Gaming acquiring some of the biggest agents during the off-season, there's a very good chance that Misfits Gaming can take over the LEC (the new name of the EU LCS) in season nine. Misfits Gaming recently grabbed one of the best players in the NA LCS, one of the
biggest names in the LEC
, and a talented veteran from the LCK. They managed to acquire Fabian "Febiven" Diepstraten
from Clutch Gaming
, Paul "sOAZ" Boyer from Fnatic, and Kang "GorillA" Beom-hyeon from Kingzone DragonX. All three of these players have made the World Championship tournament more than once in their career; they're all experienced players in their respective field.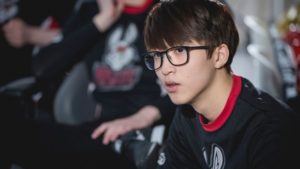 Furthermore, their two biggest players, Steven "Hans Sama" Liv and Nubar "Maxlore" Sarafian, are on track to stay with the team meaning that each position – top lane, jungle, mid lane, AD Carry, and support – will have a highly-qualified, capable and accomplished player.
Both Fnatic and G2 Esports are losing players
Whenever you look at G2 Esports and Fnatic, you'll see that they didn't really get anyone new. In fact, both teams lost some core players. Fnatic lost their starting top laner – sOAZ who is now on Misfits Gaming – and mid-laner Rasmus "Caps" Winther. Fnatic's top laner and mid laner were two of the biggest pieces to their game. sOAZ was the player that soaked up most of the damage in team fights and kept the backline from getting too far. Their mid laner was responsible for keeping the opposing mid laner down while also making sure that his teammates were getting ahead. He was also a major piece in ensuring that team fights were won since Fnatic's Caps was very good at killing the backline with his assassin picks. Meanwhile, G2 lost their bot lane duo of Petter "Hjarnan" Freyschuss and Kim "Wadid" Bae-in who showed up big-time throughout the entire season. Both LEC powerhouses lost some of their best players and because of this, they're going to suffer. Furthermore, the players they've gotten to replace the former members aren't as strong as one would think. For example, Fnatic's Gabriël "Bwipo" Rau is only a substitute with a mediocre game while their new mid laner, Tim "Nemesis" Lipovšek, has a lot to prove. Furthermore, G2 Esports' decision to move their mid laner to the AD Carry position might not prove to be a good choice since they relied almost entirely on their mid laner, Luka "Perkz" Perković. Therefore, both Fnatic and G2 Esports are in awkward positions right now. But whenever you take a look at Misfits, every single player they lost, they replaced with an even better player. For example, the loss of their support Mihael "Mikyx" Mehle was overshadowed by their attainment of Kingzone DragonX's GorillA, a support who was considered to be the best in the world for a period of time. Misfits Gaming literally has the best roster the LEC has seen for a while now and with new teams coming into the league to have a shot at the gauntlet, it's going to be exciting to see whether or not they live up to the hype.