Week 3 of the North American League Championship Series served as a final tune-up before the top three Spring Split finishers compete at Rift Rivals In the second annual tournament. Team Liquid, 100 Thieves, and Echo Fox will face off against their counterparts from the EU LCS, hoping to build on NA's dominant performance from last year. Conspicuously absent will be last year's champion, NA's Team SoloMid, who cruised through the inaugural Rift Rivals event to an 8-1 record that included a 3-0 dismantling of Unicorns of Love in the Finals. This year, NA will be sending three teams all tied for first in the NA LCS with a 4-2 record. As week three clearly showed, these teams enter the event with unique styles and varying trajectories.
Team Liquid Stumbles To End Week
Coming into the week, most people may have said Team Liquid looked to be the best team in the NA LCS. After capturing the Spring Split Championship, Team Liquid ended the first two weeks 3-1 and tied for first.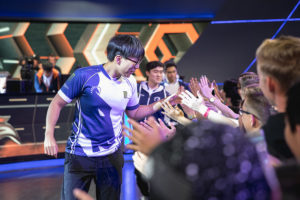 They would start off week three with a convincing win over the other top team Echo Fox, supporting their reputation as the best team in NA. Playing a traditional composition, Team Liquid did not back down from Echo Fox's willingness to fight early and often, and would secure a 28 to 7 kill victory in just over 22 minutes. Despite their dominance over Echo Fox, Team Liquid would stumble in their next match against Clutch Gaming, as multiple early mistakes gave Clutch an advantage that Team Liquid was never able to recover from. At Rift Rivals, there will likely be no team that relies on traditional compositions and the strength of their bot lane as much as Team Liquid. While they have looked the part of NA's strongest team in many matches, their losses have shown they still have inconsistencies in their play that can be exploited.
100 Thieves To Debut New Roster After 2-0 Week
After a slow start to the Summer Split, 100 Thieves has started to gain traction in the NA LCS standings.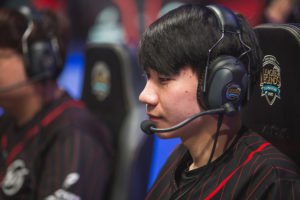 In their first match against Clutch Gaming, 100 Thieves were able to triumph in one of the longest games of the Summer Split. A back and forth contest, the match could have easily ended in Clutch's favor if not for a heroic nexus defense by Kim "Ssumday" Chan-ho's Jax. Their next match against Optic would be much smoother and significantly more convincing, catapulting 100 Thieves to a tie at the top of the standings with a 4-2 record. Of the three teams heading to Rift Rivals from NA, 100 Thieves was the only team to go undefeated in week three. In an ironic twist, they are also the only team who will be taking a different roster to the event, bringing in the much heralded Vietnamese jungler Đỗ "Levi" Duy Khánh and top laner Brandon "Brandini" Chen. With a brand new roster, it is hard to predict how 100 Thieves will fare at Rift Rivals. Still, the growing pains associated with a brand new lineup are sure to put them at a disadvantage over the other teams who have had significant time to find synergy.
Echo Fox Humbled
Entering week three, there was no team more exciting to watch than Echo Fox. With a group of versatile players that could employ almost any composition, Echo Fox's games had become must-watch events.
In their highly anticipated matchup with Team Liquid, Echo Fox once again flexed their creativity, adding former Team Impulse top laner Wang "Feng" Xiao-Feng to the lineup on Nautilus and forcing star jungler Joshua "Dardoch" Hartnett onto Alistar to support their funnel composition. Despite this, Echo Fox would be quickly overwhelmed by Team Liquid's more traditional composition. Falling to the Spring Split champions in just over 22 minutes, Echo Fox would seek redemption the next day against a reeling Cloud9. Much like their match against Team Liquid, Echo Fox would once again find themselves with a large early deficit. Still, Cloud9's inability to correctly shot call (once again) in the mid-game would allow Echo Fox to stall out the game and steal a victory, preventing a 0-2 week. At Rift Rivals, Echo Fox should enter the biggest wildcard of the event. With their versatile player base, they can utilize unique compositions and are a nightmare to predict in the draft phase. If they can rebound from a poor week three by correctly identifying some of their issues, Echo Fox could easily keep the crown for NA.