With the first two seeds to represent the North American League Championship Series already decided in
Team Liquid
and 100 Thieves, the past weekend's Regional Finals marked the final chance to qualify for this year's World Championship. With the possibility for multiple Summer Playoff rematches of series' that had gone the full five games,
League of Legends
fans expected an exciting and unpredictable finish to the NA LCS season. Instead, a weekend full of 3-0 victories would temper much of the drama and show decisively which team deserved to claim NA's third spot to Worlds.
Echo Fox dispose of Clutch Gaming
The first match of the week featured Clutch Gaming searching for redemption against Echo Fox in a rematch of the third-place match from the Spring Split. Although Clutch Gaming surprised many with their playoff run in the Spring, they had fallen off hard in the Summer Split.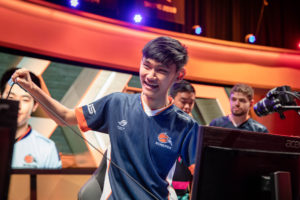 Echo Fox had also stumbled in the Summer Split when, after a strong start, multiple roster changes saw them tumble to a fourth-place finish and a first-round playoff exit. In what was easily the most predictable series of the Regional Finals, Echo Fox would quickly dispose of Clutch Gaming in a 3-0 victory. While it was clear Clutch had developed new strategies and had improved since the end of the Split, their progress would not be enough to overcome Echo Fox's superior laners and macro-game. With Echo Fox jungler Joshua "Dardoch" Hartnett running wild in the series and once again asserting himself as one of NA"s best, Echo Fox seemed primed to make a run in the Regional Finals.
TSM overwhelm Echo Fox in 3-0 scoreline
Echo Fox's next opponent would be another familiar foe in Team SoloMid, the team that had eliminated them in the Summer Playoffs. In their last meeting, Echo Fox had fallen 3-2 in a razor-close series, building expectations that this series would provide much of the same excitement.
After claiming third place over 100 Thieves, the Regional Finals presented one final opportunity for TSM to continue their streak of World Championship appearances, having never missed one before. Against Echo Fox, TSM turned to their battle-tested strategy of Kevin "Hauntzer" Yarnell on a carry top lane and providing a lane dominant pairing for the duo of Jesper "Zven" Svenningsen and Alfonso "Mithy" Rodriguez. With mid-laner Søren "Bjergsen" Bjerg providing a steadying force in the mid lane, TSM would never allow Echo Fox to gain much momentum and would edge out a 3-0 victory. The victory would place TSM one step away from the World Championships, with their last obstacle being the team who had eliminated them from the Summer Playoffs.
Cloud 9 claim NA's third seed by sweeping TSM
In the Regional Finals, Cloud 9 would await TSM after falling to Team Liquid in the Summer Split Final. While their Split had gotten off to an unceremonious start, finding themselves dead last after three weeks, Cloud 9 had finally found a winning combination for their organisation as they ended the Summer Split the hottest team in the NA LCS.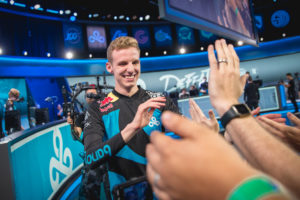 Utilising a flexible roster that allowed them to rotate starting members based on their match-ups and compositions, Cloud 9 had barely survived TSM in their last meeting and overcome an early series deficit to prevail 3-2. With a trip to the World Championships on the line, fans expected their rematch to provide much of the same fire and suspense as their last meeting. While the games would individually contain many exciting team fights and surprising picks (Eric "Licorice" Ritchie would play Hecarim twice for Cloud 9 in the top lane), the series would fail to go past three games. With the same strengths that had enabled their late-season run, Cloud 9 would sweep TSM 3-0 and claim NA's final place at the World Championships. For the first time in League of Legends history, TSM will not be at Worlds. They're not the only ones, either.