This year in the NA LCS we've seen countless outplays, breathtaking team fights, and plays which just make us go "wow." However, very few will be etched in our brains forever, capturing the excitement of the 2018 NA LCS Summer Split. From huge team fights which changed the whole momentum of the match to the creation of new legacies, each of these moments holds a special place in the hearts of
League of Legends
fans.
5. TSM Bjergsen's Pentakill
https://youtu.be/3eBt8JDeLLc?t=34m In case timestamp doesn't work, watch from 34 minutes. Bjergsen has had several defining moments throughout his career on Team SoloMid that has made him an icon on the team, but this year just didn't seem to be his year. He wasn't putting up the stats he used to and while he was still a significant threat, Bjergsen didn't have the firepower to carry his team to a seeded position for playoffs. That all changed when they faced Echo Fox in the first round of playoffs. From the get-go, Bjergsen played an aggressive game that helped him take a lead from Echo Fox's Tanner "Damonte" Damonte. He used this lead to snowball his champion, Irelia, into an unstoppable force that single-handedly gave them a 3-2 win over the former first seed. Despite this, Echo Fox still almost won the game and had it not been for Bjergsen's presence in the team fights, Team SoloMid would have most definitely lost. But Bjergsen didn't just help them win the matches. He helped them win it in style by taking a pentakill versus Echo Fox. It was Bjergsen that held his own and it was Bjergsen that showed he was still the carry of TSM. He's not going anywhere.
4. TL Doublelift's Early-Game Jukes (versus C9)
Team Liquid's Yiliang "Doublelift" Peng may talk some of the most trash in the game but that doesn't mean that he can't back it up. This was never more true than against Cloud 9.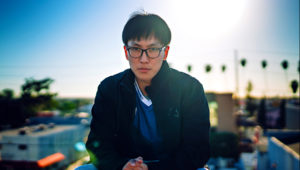 Because Doublelift has proved to be a formidable foe in every match played, junglers and mid laners from the opposing team tend to focus on him during the early game, and there's no better champion to counter him than Hecarim. Hecarim's gank potential is top five in the jungler tier list and he has some of the best crowd-control to ensure that a squishy target can't get away. So, in the NA LCS Finals, when C9's Robert "Blaber" Huang picked Hecarim, Doublelift knew instantly he was going to get targeted. That didn't deter Doublelift. After facing an unsuccessful trade by the Cloud9 bot lane duo, Doublelift was looking to retreat back to base on his Kai'sa. But before Doublelift could finish his recall, Blabler's Hecarim charged in looking to get a free kill. Any normal player would've died instantly but Doublelift's quick reaction allowed him to flash away from Hecarim's ranged auto-attack. Blaber tried to connect back into the carry by using "Onslaught of Shadows" to yet again try to get a shot at taking down Doublelift but the NA icon's timing let him dodge another shot at taking him down. If Doublelift had been taken down by Blaber, then the game could have gone very differently. Instead of being a clean 3-0 sweep, Cloud9 might have been able to win the entire match all off of a pick from Doublelift but Doublelift yet again showed that his mechanical skills are on a whole level of their own.
3. TSM Takes Down Team Liquid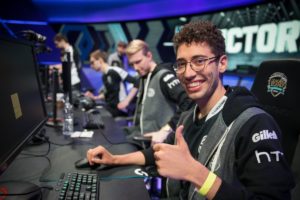 To understand why this moment was so important, you need to understand the context behind it. Team SoloMid had a rough season throughout the entirety of the Summer Split. They were barely going one-for-one and maintaining a neutral four, five, and six placement on the ladder. However, Team Liquid was playing some of the best League of Legends ever seen. The main perpetrator behind TL's success was Doublelift, a former Team SoloMid player. After a win, he called out TSM, calling them trash. By taking down Team Liquid, not only did TSM manage to secure a spot in the playoffs, they managed to shut their former teammate up. This helped squash the beef between the two teams and show that TSM was still in the running for the NA LCS title.
2. Cloud9's Miracle Run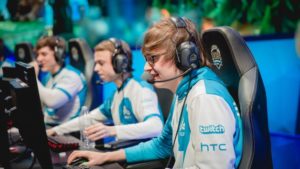 Cloud9 didn't start off with the best record. They were consistently struggling to make a presence in their matches and they weren't playing like the Cloud9 from two years ago despite having nearly the exact same lineup. However, with changes to the roster in the jungle, mid, and support role at times, Cloud9 quickly found themselves back on their feet. The best part of it is that these weren't random players. These were players from C9's academy rosters, players that were considered to be less capable than the first team. That being said, the fact that Cloud9 were not only able to take a second place seeding but also take down American powerhouse Team SoloMid says a lot about the potential of this team and the new players that are taking the steps up in their career.
1. Team Liquid's New Legacy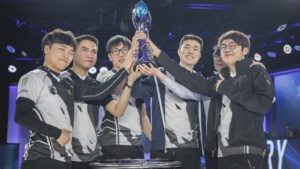 Team Liquid has always been an extremely strong team. They've seen names such as Fenix and Piglet in their rosters and haven't shied away from the spotlight since their arrival. However, despite their strong players, they've always seemed to fall short of coming together and winning it all. That being said, this year's win not only meant punching themselves a ticket to the 2018 World Championships but it also finalised a complete domination over the North American region. They won the Spring Split back in April and played well at MSI. In the playoffs, Team Liquid was especially dominant, losing only one game on their journey to becoming the new Summer Split champions. They'll hope to continue their run in the coming months and carry it on to the international stage for Worlds. What did you think were the biggest moment's of the NA LCS Summer Split? Anything we missed? Let us know!