The
League of Legends
preseason period is a difficult one for fans with little pro play to watch and the unstable state solo queue with all the new changes. Fortunately, the pro scene is the gift that keeps on giving as roster swaps provide fans with endless entertainment. Following the birth of the LEC and the West's best ever showing at the World Championships, this has been one of the wildest off-seasons ever. The crazy moves had us reminiscing so here are the five most shocking transfers in LoL history.
Caps to G2 Esports
Let's start with the obvious one which was recently announced. Fnatic's star mid-laner Rasmus 'Winther' Caps shockingly decided to jump ship to the orange and black team's fiercest title rivals - G2 Esports. Fnatic historically reached the Worlds final this year in one of the greatest performances from a Western team ever but Caps has decided that wasn't enough. Not only has he betrayed Fnatic but he has forced his own mid-lane rival, Luka 'Perkz' Perkovic, to role-swap to ADC in order to make room for his arrival. The outrageous transfer gives G2 arguably the two most mechanically-gifted players in Europe, perhaps even in the West, but it is still a massive risk that isn't guaranteed to pay off.
Dyrus, Scarra, Imaqtpie, Voyboy and Shiphtur to Echo Fox Challenger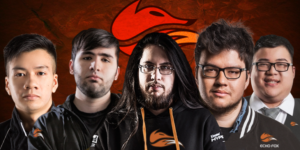 One of the most bizarre but clever moves we've ever seen in LoL, Echo Fox decided to sign five retired pros turned Twitch Streamers for their Challenger team. Michael 'Imaqtpie Santana, Marcus 'Dyrus' Hill, William 'Scarra' Li, Danny 'Shiphtur' Le, and Joedat 'Voyboy' Esfahan was the ludicrous roster that represented Echo Fox in the NA LCS's second tier. The ingenious move earned Fox a plethora of new fans and helped the league's dwindling viewership. The move did not, however, lead to any success on Summoner's Rift.
Doublelift to TSM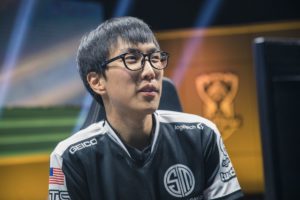 While we spoke earlier of Caps' 'betrayal' this off-season, the original controversial roster move involved Yiliang 'Doublelift' Peng. The NA LCS legend was the face of Counter Logic Gaming, leading the war against TSM who refused to budge from the top. TSM and CLG is one of the most heated rivalries in LoL history and crossing that boundary at the time was unthinkable. Yet, that was exactly what Doublelift did, leaving for TSM in hopes of more silverware. CLG fans had their hearts broken and their title hopes shattered while Doublelift, after a rocky start, did eventually finally manage to claim another title the following Summer.
Rekkles to Alliance/Element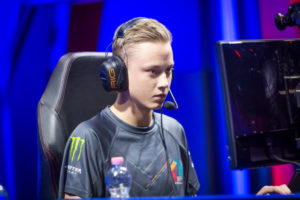 Another high profile player who left Fnatic, Martin 'Rekkles' Larsson, similarly to Caps, decided to join Fnatic's title rivals who at the time were Alliance. Alliance, led by Henrik 'Froggen' Hansen are the only team outside of G2 and Fnatic to have ever won the EU LCS. Alliance were coming off of a dominating Summer Split but a mediocre Worlds showing and felt they still had a point to prove. ADC Erik 'Tabzz' van Helvert was one of the team's star players but Alliance decided Rekkles was the better option. The team renamed to Elements going into the next season and had a disastrous Spring Split packed with roster swaps, poor performances and ultimately, a mid-table finish. Rekkles, clearly unimpressed, walked straight back to Fnatic in the Summer Split and took his starting place back from Pierre 'Steelback' Medjaldi.
Jensen to Team Liquid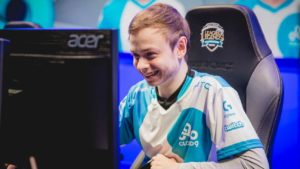 Finishing off this list is another roster change from the current off-season. Team Liquid dominated domestically last season but faltered on the international stage. Meanwhile, Cloud9 was NA's saviours once again, going on a sensational run from the Play-Ins all the way to the semi-finals. Nicolaj 'Jensen' Jensen has been C9's star player for the last three years and despite their international success, he apparently sees his future as part of TL's superteam. Jensen had become synonymous with C9 but he will be on the other side when the LCS kicks off in January. His arrival along with former world champion Jo 'CoreJJ' Yong-in is a clear sign of Liquid's intent, they want to go one step further next season.