Recently, I looked at the
top five mid-laners
attending this year's League of Legends World Championships; an array of talent spanning multiple regions and career trajectories. Now, I'm looking up at the top lane and assessing which players I expect to perform best, and the ones you need to keep an eye out for.
5. Ssumday – 100 Thieves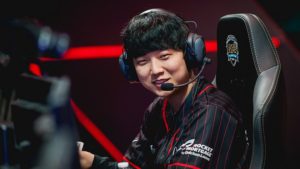 Ssumday is the best top laner in North America. He is a veteran player on the tour, having turned professional at 16 years old. His technique is impeccable, and at 22 years of age, his reflexes allow him to react quickly and intelligently to almost any scenario. Ssumday is known for his aggressive style; he is great at putting pressure on his opponents, and this skill proves especially useful in team fights. His skills allow him to win lane and outsmart his adversaries – particularly with his teleports. His stats prove just how good he is. Ssumday averaged a 6.2 KDA throughout the 2018 NA LCS Summer Split – 1.3 points higher than any other top laner in North America. The Korean also averages 9.4 CS per minute, the third highest of any NA LCS top laner. This balance means he becomes one of 100 Thieves' main win conditions – farming gold and often making big plays for his team. Ssumday is by far the most dominant North American top laner, but his impact stretches far beyond his stats. Ssumday's experience makes him incredibly versatile and adaptable, and his leadership has helped 100 Thieves shine this year. 100 Thieves has found a leader through Ssumday, and he's guided them to Worlds in the first year of their return. Ssumday is one of North America's top talents, and he'll be eager to showcase his skill on the world's biggest stage.
4. CuVee – Generation Gaming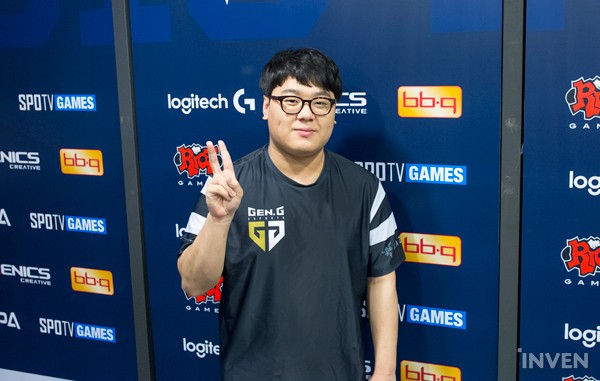 Last year, CuVee showed off some of the best mechanics in the game while playing for Samsung Gaming, now named Generation Gaming (Gen.G for short). By the looks of it, he seems to have gotten even better. Gen.G didn't have one of the best starts to their season in the LCK but thanks to CuVee, it looks like they're going to be contesting for another World Championship title to place underneath their belt. If anyone can help Gen.G get their title, it's going to be CuVee. He's proven time and time again to be a consistent player both in lane and in team fights. He fights with a ferocity that you don't see in most Korean players, and it has transitioned over quite well for the mid laner. It's incredibly rare to see him slip up in team fights; he plays each one to near perfection and it seems that every time Gen.G wins a team fight, it's because CuVee made the crucial play. CuVee is an elite team fighter, and he's become an invaluable asset for the Korean team. Keep an eye on CuVee for this year's Worlds tournament. He has a strong arsenal of champions he can choose from – both tanks and carries – and he can use both effectively. Gen.G can certainly win another World Championship and if they do, it's going to be CuVee leading the charge.
3. LetMe – Royal Never Give Up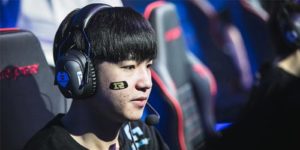 LetMe is a name known far and wide in the Chinese League of Legends community, having built up his fame since his start on RNG. Last year at the Worlds tournament, every analyst classified LetMe as a high level threat. This year, he's much more than that. He plays with no mercy. One slip up from his opponent, and they're done for. This playstyle has given him a reputation of being one of the most dangerous players in the world when it comes to the top lane, wreaking havoc on the opposition whenever given the chance. Right now, in China, no one can play Sion or Urgot as well as he can and it was one of the main reasons that Royal Never Give Up was able to easily surpass their opponents in the playoff rounds. Utilizing the powerful champions in his arsenal, you're going to see a bruiser top laner that will plow down anyone in his path – a relentless style certain to grind down even the most determined of adversaries. Not even the Koreans can stop this man, and he's going to be a force to be reckoned with.
2. Kiin – Afreeca Freecs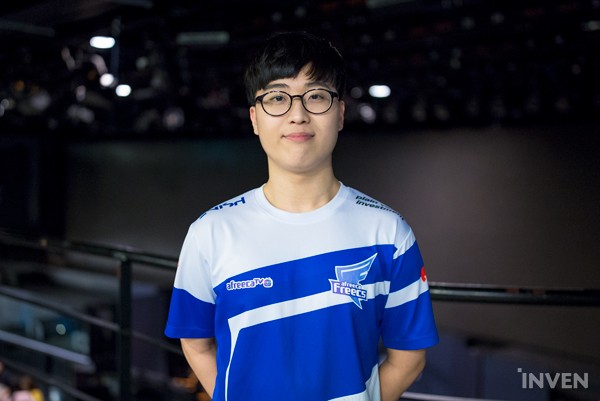 Korea wanted a new star mid laner, and they got one. Before, there was Marin. Next, there was Cuvee. Now, it's Kiin. Kiin has proven to be a versatile piece to Afreeca Freecs, and it's helped them make their unlikely run into Worlds. Top lane used to be known as a boring matchup. All too often, players were content to calm down play – a cautious style devoted more to slight gold advantages rather than true battles. Kiin doesn't play like that. In fact, he may have revolutionized the modern top laner – becoming one of the most explosive and dominant players in the world. He plays carries, and he plays them incredibly well. It's not uncommon to see him pick Yasuo or Quinn against a tank matchup, a high-risk style that can reap huge rewards. We haven't seen much from Kiin so far, but the few glimpses we've had have been more than impressive. Make sure that you have your eyes on this man because Kiin already has his foot on the gas and he doesn't plan on letting go. Afreeca Freecs has the potential to make it very far in this year's World Championship. As long as Kiin makes sure to utilize the power of his carry picks and continue with his explosive style, there's no doubt that this new Korean super-team will be the next big thing.
1. Smeb – KT Rolster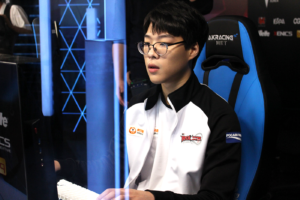 At one point, Smeb was considered the best top laner in the world. After being usurped by CuVee and Marin, many thought Smeb was done and dusted. Instead, the Korean has come back better than ever – leading KT Rolster to worlds. It's hard to see Smeb ever being one-upped by any top laner, and that's because he made sure to assert his dominance early into the LCK. He's nearly undefeated on champions such as Gnar and Urgot, and he will rarely post more than three deaths, seemingly always a step ahead of his opponents. However, that doesn't mean he isn't willing to take some risks. The thing that separates Smeb from the other world-class talents is his willingness to take one for the team. Smeb is not concerned about his KDA or his individual stats; he is a true leader, always looking for ways to give his team an advantage. The experience that Smeb has accumulated over the years along with the natural strength he's acquired in the top lane will make for a strong combination in this year's Worlds tournament. He is the world's best top laner, and he's going to have to face some fierce competition to prove it.