The inaugural League of Legends European Championship season is just over a month away and there has never been a better time to be a European League of Legends fan. Europe had potentially its best-ever Worlds performance, that World Championships will return to the continent next year and, of course, there is EU LCS rebranding to the LEC. Next season there will be a new brand, new teams and new faces as
every single roster has undergone changes
. There are fresh rookies, returning faces and a host of talented imports which has resulted in potentially me the most stacked line-up of teams in Europe's history. There have been a lot of exciting roster moves during this off-season but we have managed to narrow those down to the top five.
Caps – G2 Esports
Let's get the obvious one out of the way, this is potentially the most shocking transfer in League of Legends history. Rasmus 'Caps' Winther has jumped ship from Fnatic to G2 Esports - switching between the two most accomplished LoL teams in European history. And to make things even more surprising, this move has resulted in Luka 'Perkz' Perkovic, the face of G2, role-swapping to ADC – leaving G2 with the two strongest mid-laners in the league. Caps was awarded the Summer Split MVP award this year as he obliterated the league with his mechanical prowess and unique picks. This current G2 roster has the potential to be the greatest 'superteam' we have ever seen in the West but historically, most superteams crumble under their own expectations.
Kasing – exceL
Many were surprised to see UK organisation exceL accepted into the LEC in what is a massive step up for the team. Before any roster news was even announced, many fans had exceL written off from the start.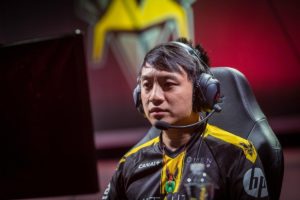 Many still don't believe exceL will accomplish much but the organisation has a clear plan that could see them sneak a playoffs spot. exceL is building a 10-man roster that will compete in both the LEC and the UK regional league. The organisation wants to develop talent and stay true to their British routes, making Raymond 'Kasing' Tsang the perfect signing. Not only is he a big name to get British fans on board, but he also brings experience, leadership and guidance that the exceL's young roster will undoubtedly benefit from. The Kasing effect can never be underestimated.
Gorilla – Misfits
Another surprising roster change, this is a phenomenal coup by Misfits. Kang 'Gorilla' Beom-hyeon is one of the greatest support players of all time. His partnership with Kim 'Pray' Jong-in will go down in history as one of the greatest bot-lane duos ever despite the fact they were never quite able to win a World Championship.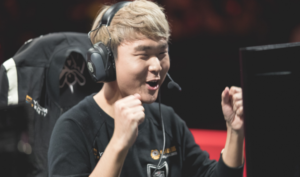 Like many of the best support players ever, Gorilla has an incredible mind for the game. It was he who innovated the Miss Fortune support counter to Zyra that almost won Rox Tigers that aforementioned Worlds trophy. And more than that, he is a natural leader which he himself believes is his biggest strength. Gorilla has promised to do everything in his power to make new teammates feel comfortable and happy outside of the game. That includes learning English which he admits isn't up to scratch although LCK caster Chis 'Papasmithy' Smith says Gorilla was already one of the best English speakers in the league.
Mithy – Origen
Some may be surprised to see Alfonso 'Mithy' Aguirre Rodriguez on this list considering how much he struggled last season in the NA LCS and was often the scapegoat for Team SoloMid's issues. Fans were quick to jump on the bandwagon that Mithy is old and no longer has the mechanics to compete. Though former teammate Perkz was quick to refute those claims, stating that to this day Jesper 'Zven' Svenningsen and Mithy are the best bot lane he has ever played with. Mithy is another support who has incredible knowledge and knows how to lead a team. He was able to take the raw talent of Zven and shape him into one of the West's best ADCs. He has the chance to do that once more as he returns to Origen to play with young Patrick 'Sheriff' Jiru and the two appear to already be bonding this offseason. [embed]https://www.instagram.com/p/BrSvwCOB-w4/?utm_source=ig_share_sheet&igshid=84a99hf1po63[/embed] A change of scenery and duo-partner will probably be extremely beneficial for Mithy as he looks to get out of his slump prove to the world that he's still got it.
Mowgli – Team Vitality
Vitality was last season's surprise package as a team of four rookies took the EU LCS by storm. However, they began to falter in the Summer Split and experienced jungler Mateusz 'Kikis' Szkudlarek came in and dragged the team to Worlds qualification. It's pretty shocking to see Vitality part ways with the jungler who saved their season but on the World stage, Kikis didn't seem to be able to find that same form while the rest of his team stepped up. During the team's time in Korea, Vitality spent a lot of time scrimming with the 10-man roster of Afreeca Freecs. That's where Vitality found their new jungler Lee 'Mowgli' Jae-ha who impressed enough to become the team's only newcomer. Not only does Mowgli possess an immense level of talent but his English skills, as seen in this ESPN video, are fairly impressive for someone from Korea.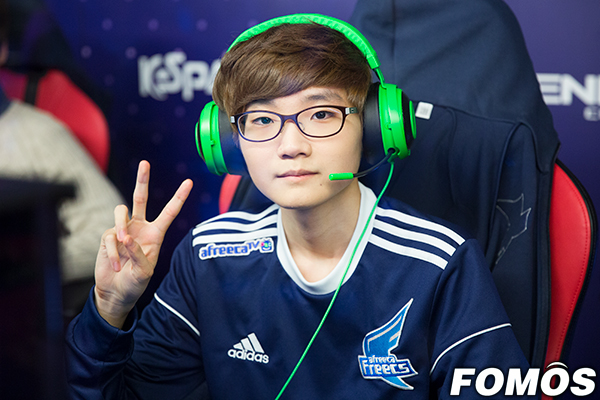 Jakob 'Yamatocannon' Mebdi is a very accomplished coach who is more than capable of moulding Mowgli into his team and getting the best out of the young import - don't sleep on Vitality again next season.