With the final week of the NA LCS fast approaching, TSM and OpTic are tied for sixth in the NA LCS – making it very likely that only one of the two teams will make the playoffs. The two teams will square off on Saturday before TSM and OpTic will have to face the two league leaders – Liquid and 100 Thieves – respectively. Let's take a look at how this playoff battle could turn out.
What Could Happen – The Scenarios
TSM Advance, OpTic Eliminated
If TSM defeat OpTic, they'd be in prime position to make it to the playoffs. As long as they can secure a win in their final match against Liquid or OpTic loses to 100 Thieves, TSM will advance, leaving OpTic in the dust.
OpTic Advance, TSM Eliminated
If OpTic defeat TSM, they are automatically into the playoffs, seeing as they would improve to 2-0 over Team SoloMid, giving them the tiebreaker advantage should the two teams end up tied at the conclusion of the week's matches.
Both Teams Advance
If TSM and OpTic can both win at least one of their matches, there is a legitimate chance that they could both advance to the playoffs, depending on the results of the current third-place teams. There are a lot of different ways this could happen, so I won't list them out, but many of them involve a sudden death match between the teams to determine the playoff qualifiers.
Previewing the Match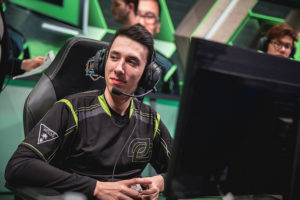 While TSM have consistently been at the top of the NA LCS in the past few years, this summer split has been a different story. They've been prone to hot and cold streaks, and they've struggled to find any consistency in their matches. There is hope, however. A strong showing last week, with wins over both 100 Thieves and Counter Logic Gaming, could give them the momentum they need to bounce back from a disappointing start. OpTic, on the other hand, come into this match with a 6-2 record in their last eight matches. While they haven't historically been a great team, some key players, particularly that of PowerOfEvil, have strengthened their roster and made them a serious contender. In the last encounter between the two teams, OpTic took the win. PowerOfEvil proved especially important in OpTic's victory, out-duelling Bjergsen in the mid-lane and finishing with seven kills. Akaadian was also a crucial factor as his jungle play continued to pressure TSM's Grig, helping to further OpTic's gold advantage.
Keys to Victory For TSM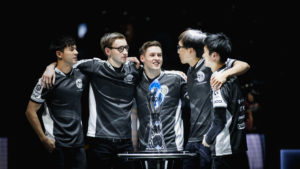 Handling The Pressure
There is no doubt TSM has one of the most talented rosters in the NA LCS; in fact, a case could certainly be made for them having the best squad in the league. They have been fortunate enough to be in high-pressure situations before, and they know what it feels like to play on the biggest stage in front of millions fans. If TSM wishes to win, they can't let the pressure get to them; they have to play their game and execute it well.
Keep It Slow
TSM likes to play a slower game than most of the other North American teams. They prefer to adopt a more defensive mindset, sitting back and relying on their vision control and excellent counterplay to win them the match. If they can get into the mid/late game on equal footing with OpTic, they would be in a great position to take the match.
Keys to Victory For OpTic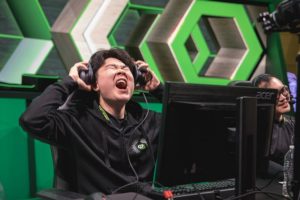 Win The Mid Lane
There will be a lot riding on OpTic's star mid-laner, PowerOfEvil. Often trumped as the anti-Bjergsen, POE has consistently gotten the better of his TSM counterpart. This matchup, between the two teams' biggest stars, will likely decide the match. If PowerOfEvil can put himself in a position to roam and get buffs for his team, OpTic will have a good chance at victory.
Strike Early
OpTic is known for being more aggressive than TSM, and they'll need to be aggressive early on if they wish to pull out a victory. If they can get a couple of early kills and disrupt TSM's rhythm, they have a great shot at winning the match. Early game is where OpTic have the advantage over TSM, but they need to be careful not to overextend themselves.
Prediction
Simply put, TSM is a better team than OpTic; they have more talent and experience. TSM have been improving over the past couple of weeks, and they'll need to continue doing so, particularly with their vision control and communication, two areas in which they really struggled early on in the split. TSM will take the win over OpTic, and if they can continue on this path, they'll be serious contenders for the playoffs. Watch out, world. TSM just might be back.