Warzone Season 5 Reloaded is here to spice up the meta as we are getting closer to the end of the Black Ops Cold War era of Warzone.
We've been playing Warzone for a year and a half on Verdansk as the main map of the battle royale, but things are about to change drastically as Call of Duty: Vanguard will introduce a brand new Pacific map, that will replace Vardansk completely, with Verdansk gone for good.
With just a few months left to enjoy Verdansk, there's no time left to waste, and no time for the experimentation, so you will need to play with the absolute best guns the game has to offer.
And of course, that's why we are here. As with all previous seasons and mid-seasons updates, we have prepared the ultimate list of best weapons for Warzone Season 5 Reloaded, across all classes in the game, for you to know exactly which guns you should pick if the goal is to maximise your chances of winning.
We've tested the guns, watched pros talking about the new meta, and analyzed all the buffs and nerfs, and came with the result below.
The best weapon in every class for Warzone Season 5 Reloaded
Best assault rifle: FARA 83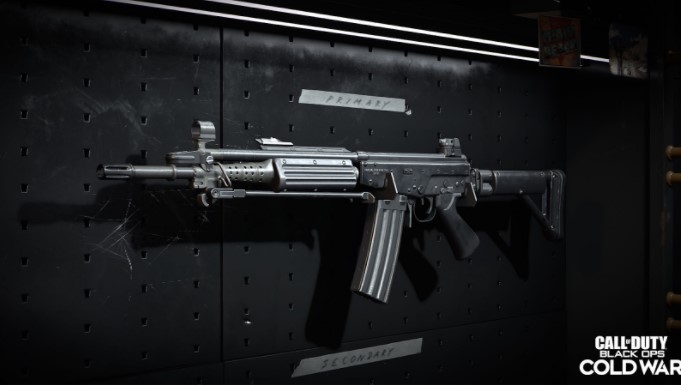 With the Krig 6 being significantly nerfed in Season 5 Reloaded patch, the FARA 83 now stands out as the best option in assault rifle class.
The Argentine Army's signature rifle (Fusil Automático República Argentina) has been an excellent gun to pick for several seasons now, despite receiving a few nerfs in Season 4 Reloaded. The FARA 83's effective damage range is one of the best in its class, and if you pair that with the weapon's immaculate accuracy, you will understand why we find it to be the best AR for Warzone Season 5 Reloaded. If long-range skirmishes are your preferred style, take the FARA 83.
Best SMG: The MAC-10 
The MAC-10 remains one of the most popular SMGs in the battle royale and for a good reason. The reason being is that the weapon boasts a surprisingly low recoil considering its very high rate of fire, a combination that significantly lowers its TTK as you will be able to stay on target despite having your finger on the trigger non-stop.
It is a very efficient weapon for both close and mid-range combat, and its hip-fire accuracy makes it excellent for tight areas and intense situations where you often don't have time nor space to constantly ADS.
Best light-machine gun: PKM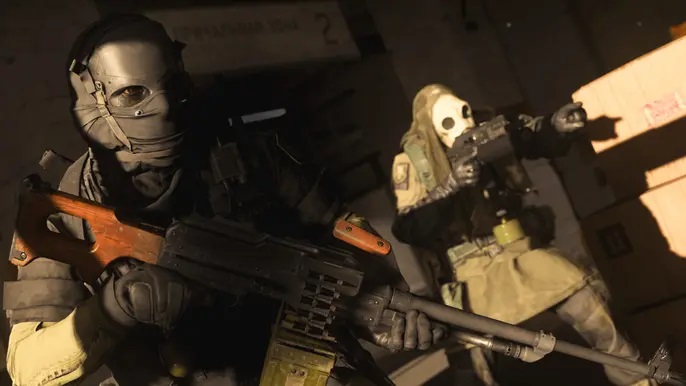 The PKM entered our list of the strongest Warzone weapons at the start of Season 5 and it continues to be on the top in Season 5 Reloaded.
The PKM has everything you want from a light machine gun. It's the easiest gun to control in its class, it's reasonably accurate and it is capable of dealing an insane amount of damage. Lastly, with its large magazine capacity, you will be able to stay in prolonged gunfights and take several targets before reloading.
Best sniper/marksman rifle: Kar98k
No changes here as well, the Kar98k marksman rifle remains our preferred choice for Season 5 Reloaded.
I'll quote myself here: "The absurd ADS, firing rate and mobility of the Kar98k make it an easy choice as a deadly long-range weapon. One of the main disadvantages of good sniper/marksman rifles is that they hinder mobility, but that's not the case here."
You will feel like a seasoned WW2 sniper soldier from the Eastern Front, flying around the map and killing targets from a distance effortlessly.
Best shotgun: Streetsweeper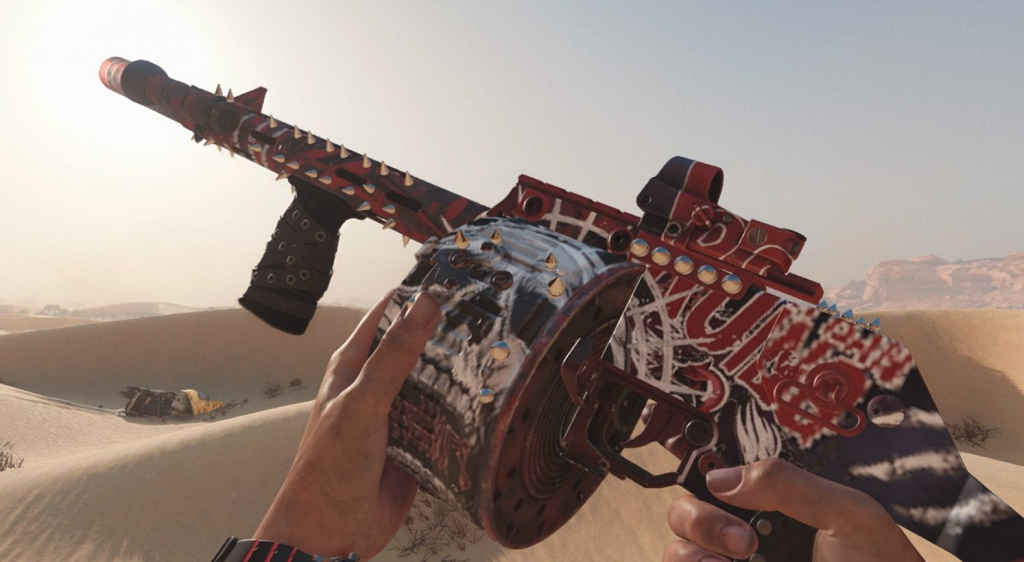 To be honest with you, we still think that the Gallo SA12 is probably the best choice for players who like to have an all-around good shotgun, but for Season 5 Reloaded, we have decided to switch to the Streetsweeper, as we think that players who like shotguns probably want an experience that is closer to the "shotgun fantasy".
And for that purpose, the Streetsweeper is a perfect choice, as it is the second-best shotgun in the game while acting and feeling like you would expect from a traditional shotgun.
Best tactical rifle: DMR 14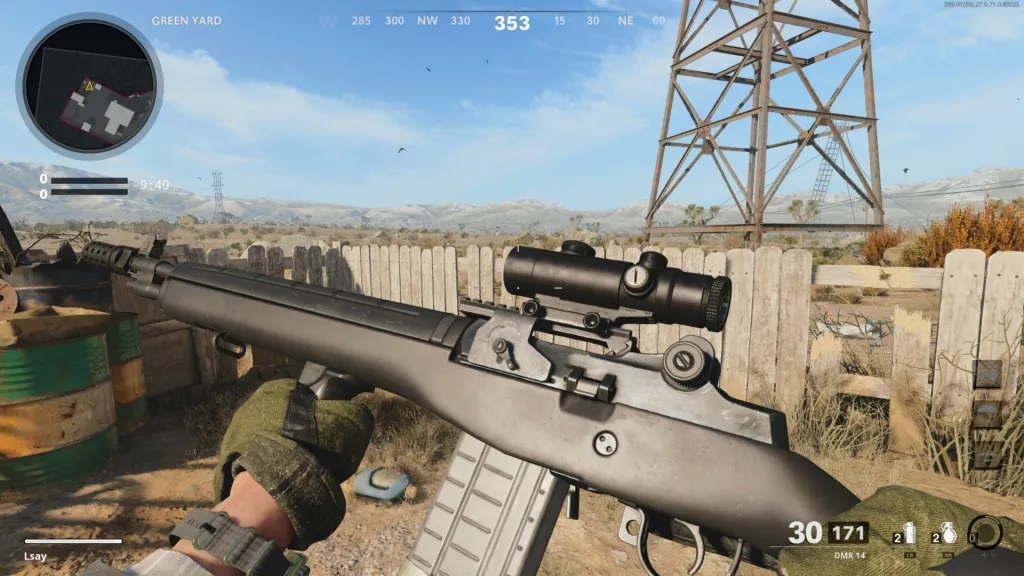 Don't worry, I know many of you probably have a PTSD attack right now, as we all know how utterly problematic the DMR 14 was back in the early days of the Cold War meta.
The DMR 14 has seen a few minor buffs over the last few seasons as developers nuked the weapon to oblivion with nerfs earlier this year and are now gradually trying to make it viable again. The latest patch sees the weapon's recoil adjusted and is now much easier to control, and we think that it will be a sleeper hit in the upcoming weeks. Try it and see how it feels!
Best pistol: .50 GS Desert Eagle
The "stick to one's guns" expression is here rather literal, as we are still sticking to our favourite pistol in the game, the good old Deagle.
This handgun packs a crazy amount of power and it is arguably one of the best secondary weapons in the game for those who know how to use it.
And with a few proper attachments, you can increase the gun's range and improve its fire rate, making it even more reliable. Though it will still be a rather slow gun, so make sure to aim well and place those powerful bullets in the opponent's upper torso and head for maximum damage.
And there you have it, the best weapons in each class following the Warzone Season 5 Reloaded update.
As always, keep in mind that the meta constantly shifts and that Warzone's weaponry is generally well balanced over the last few seasons, so some other weapons could easily be called best in their classes. 
Furthermore, personal preferences and playstyles should also be considered, which means that some weapons that are objectively not the best in their class, might be a perfect fit for you.
Want to know more about Warzone Season 5 Reloaded? Then check out our dedicated Call of Duty section, featuring guides, best loadouts, weapon tier lists and much more.