On the surface, Diablo 2 Resurrected is shaping into a dream come true for many fans of the action RPG cult classic.
A game that has defined the genre of hack and slash RPGs is still being played by an army of devoted fans after two decades, and now Blizzard seems to be serious about bringing Diablo 2 to the next generation of gamers, with a number of modern improvements and quality of life changes, while simultaneously keeping the core experience of the game untouched.
Still, the unpleasant memories of the WarCraft 3 Reforged fiasco are still strong amongst gamers, as one of the most beloved Blizzard games of all time was mutilated and stripped of many functions present in the original version of the game.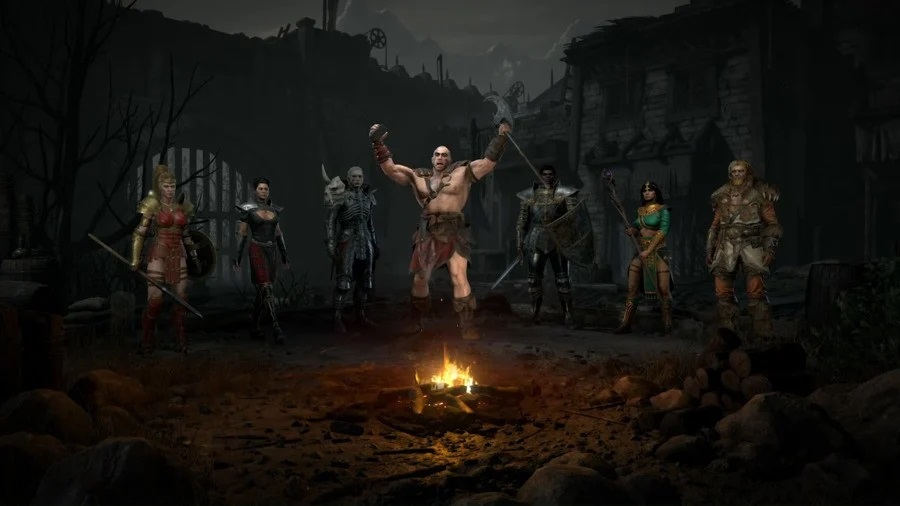 The wounds are still fresh, and despite having high expectations, people are more cautious, hoping that Blizzard has learned from past failures.
The latest news about TCP/IP P2P multiplayer is, unfortunately, leaving many fans wondering if Blizzard is on the path of making the same mistakes.
Does Diablo 2 Resurrected support TCP/IP P2P multiplayer?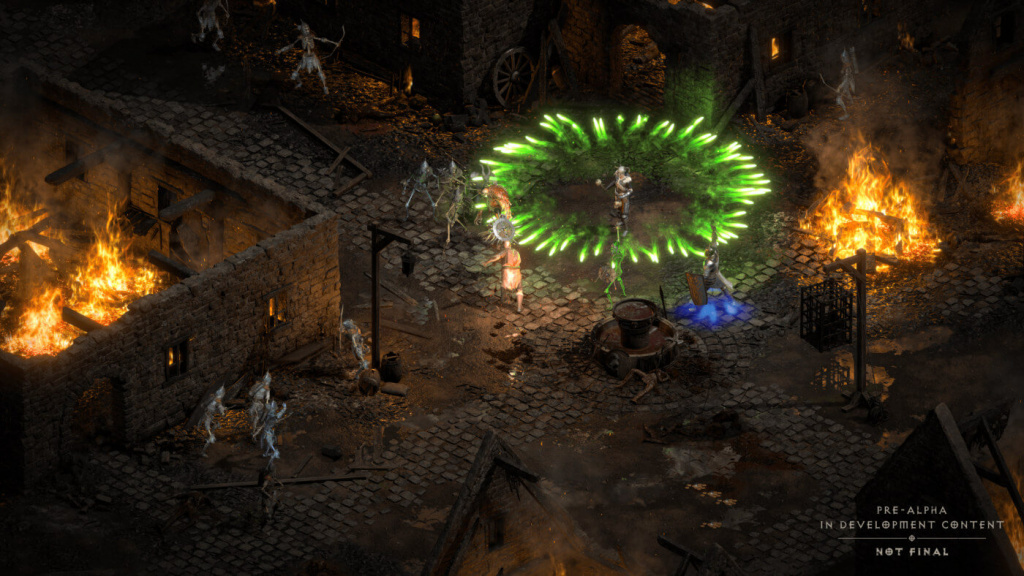 When Diablo 2 Resurrected was first announced, Blizzard promised that amongst many untouched features, Diablo 2 Resurrected will support TCP/IP multiplayer, and that was indeed the case up until the technical alpha.
During the technical alpha, players were still able to play the game via TCP/IP, but Blizzard has announced that the feature will no longer be in the game.
"TCP/IP support will not be available in the upcoming beta or the final game," Blizzard states. "After careful deliberation, we will no longer be supporting this option as we identified potential security risks and are committed to safeguarding the player experience."
And while they did not specify which security risks are big enough to remove this feature, a number of players from the Diablo 2 community think that Blizzard is hiding behind "safeguarding the player experience" to justify the removal of TCP/IP support, as for the publisher that means they will have even bigger control over the game's content and ways how people play their game.
Removing TCP/IP support will remove the chance that someone will play a pirated copy of the game via peer-to-peer multiplayer, as this will make sure that the game will be able to perform an always-online DRM check whenever you turn it on.
Peer-to-peer was a standard option in older games, a way for many gamers to play the game online without a need for a dedicated server. For many older Blizzard games, this was also a way to plan via LAN or online directly with your friends, by using third-party tools like Hamachi or GameRanger.
Amongst many popular Diablo 2 mods, only the biggest and most popular, such as Median XL, Path of Diablo and Project Diablo 2, currently have their dedicated servers, while others rely on TCP/IP and P2P supports. This means that almost all Diablo 2 mods (which are not single-player) will be unusable with Diablo 2 Resurrected.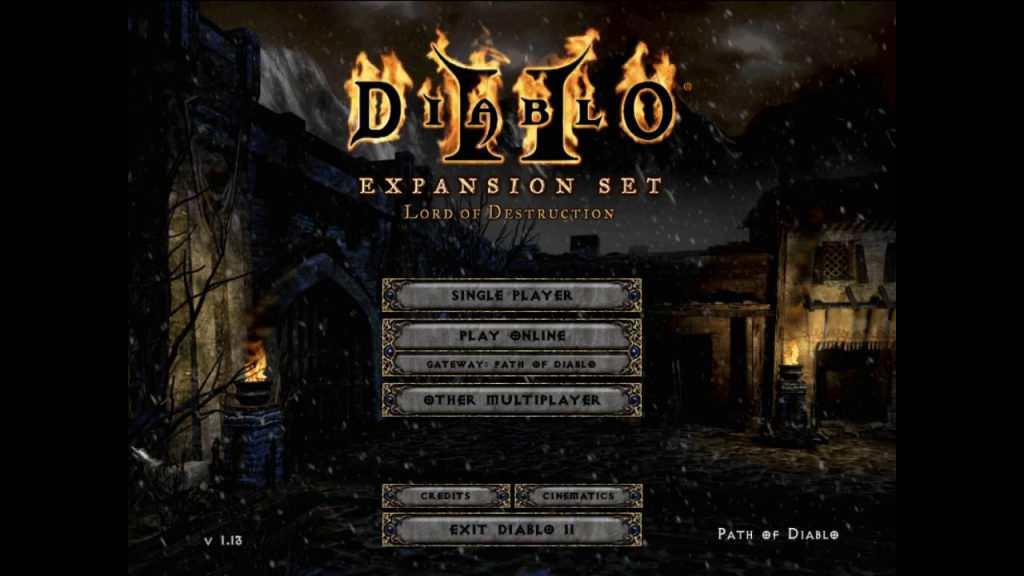 The previously announced TCP/IP support would have also been a great incentive for future modders to make new content for Diablo 2 Resurrected, as it allows unauthenticated stuff to be added to the game, such as edited and modified items. Without it, modders will be limited in terms of what they can do, unless Blizzard provides alternative routes for modded content.
Finally, P2P was providing an option for friends to play the game even when Battle.net servers are being down, but now you will have no ways to play the game with friends when, for example, someone launches a DDoS attack on the servers.
All things considered, the removal of TCP/IP is undoubtedly a step in the wrong direction and something the community would have definitely appreciated staying in the game. The reactions across the internet are mostly negative, and hopefully, Blizzard will take time to reconsider their decision before the official release.
Diablo 2 Resurrected is scheduled to release on 23rd September 2021, and it's coming to PC, Xbox Series X|S, Xbox One, PlayStation 5, and PlayStation 4.
Don't forget to check out our dedicated Diablo section for guides, news, leaks and much more so that fans of the iconic ARPG franchise stay up to date with the latest information. 
---
Check out our video below, discussing Diablo Immortal's story and how the game fits into the franchise's timeline.
For more news on the game and the iconic ARPG franchise, check out our sections dedicated to Diablo 3, Diablo Immortal, and Diablo 4. Get the latest guides & tutorials for your favorite Diablo title below.
Diablo Immortal Guides - Character Server Transfer | Next Hungering Moon | Hell Difficulty Levels | Combat Rating (CR) | Recruit A Friend | Redeem Codes | Next Season | Fractured Plane Event | Vote Kick Feature | Next Helliquary Boss | XP Bug Fix | Class Change | Max Level Cost | Lost Pages | Legacy of the Horadrim | Player vs. Player (PVP) | Set Items | Resonance | Potency | Level Progression | Trading | Crusader Build | Barbarian Build | Monk Build | Necromancer Build | Marketplace | Zone Events 
Diablo 2 Resurrected Guides - Ladder Reset | Magic Find Bonus Event | Holy Grail Challenge | Underground Passage Location | Character Deleted Fix | Black Screen Freezes Fix | Unable To Start Fix | Best Assassin Build | Best Barbarian Build | Best Amazon Build | Secret Cow Level | Runewords | Attacks Missing | Horadric Cube | Cairn Stones | Reset Skills & Stats | 
Diablo 3 Guides - Zoltun Kulle Adventure Mode | Puzzle Ring | Ramaladni's Gift | Death's Breath | Next Season | Kanai's Cube | Sanctified Powers | 
Diablo 4 Guides - Cross-Play & Cross-Progression | Dungeons | Game Pass | Endgame Beta | Book of Lorath