Diablo 2 is an action role-playing game (ARPG) developed by Blizzard Entertainment. First released in June 2000, this once-beloved classic will be rebirthed after 20 years as Diablo 2 Resurrected, a game that promises a stunning, high-resolution remastered aesthetic with gameplay improvements for everyone to enjoy.
Here we will detail the development team's philosophy in bringing the "Burning Hells" of Diablo 2 to life by sharing the insights of the team's new UX accessibility lead, Drew McCrory.
Quality of Life improvements in Diablo 2 Resurrected
McCrory reveals that their core team are Diablo 2 purists at heart, sharing "thousands upon thousands of hours" experience in the game. He further noted that their goal was not "to break what isn't broken" but rather to improve on areas that would allow the remastered game to shine. "Accessibility is one major area of opportunity for this", McCrory said.
Talking about Quality of Life (QoL) opportunities, McCrory further indicated that "[they] had early wins with accessibility improvements like auto-gold pick-up, larger font sizes, UI scaling on Windows PC, and options like gamma and contrast settings to enhance readability".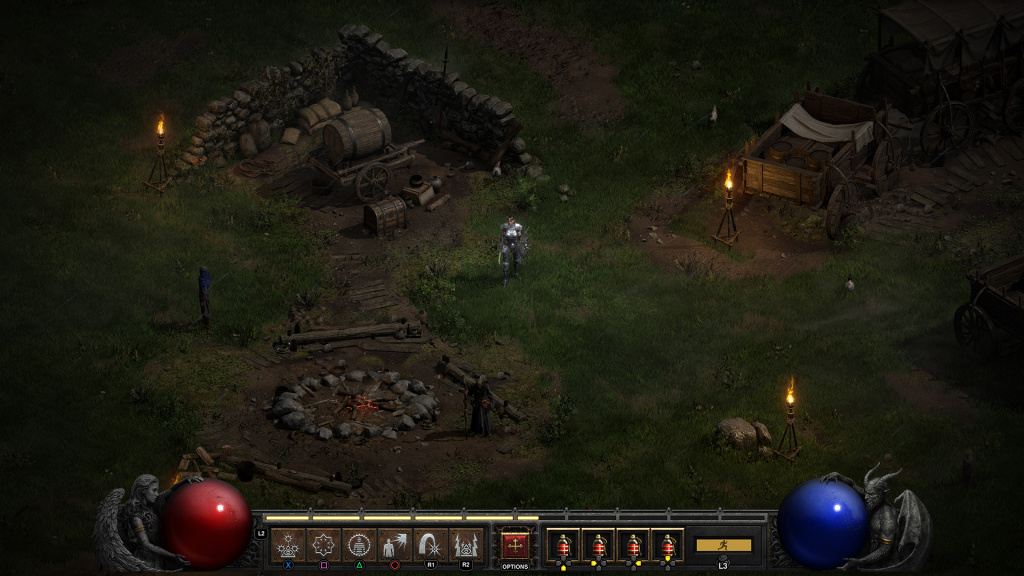 Using the auto-gold pick-up as an example, he explained that their initial inspiration was to reduce the need for controller players to click as much. To their surprise, however, they found that the feature was also positively received by keyboard and mouse players in the Alpha phases of testing.
"This exhibits the 'Solve for One, Extend to Many' principles, leading to a greater impact throughout the player community", he said.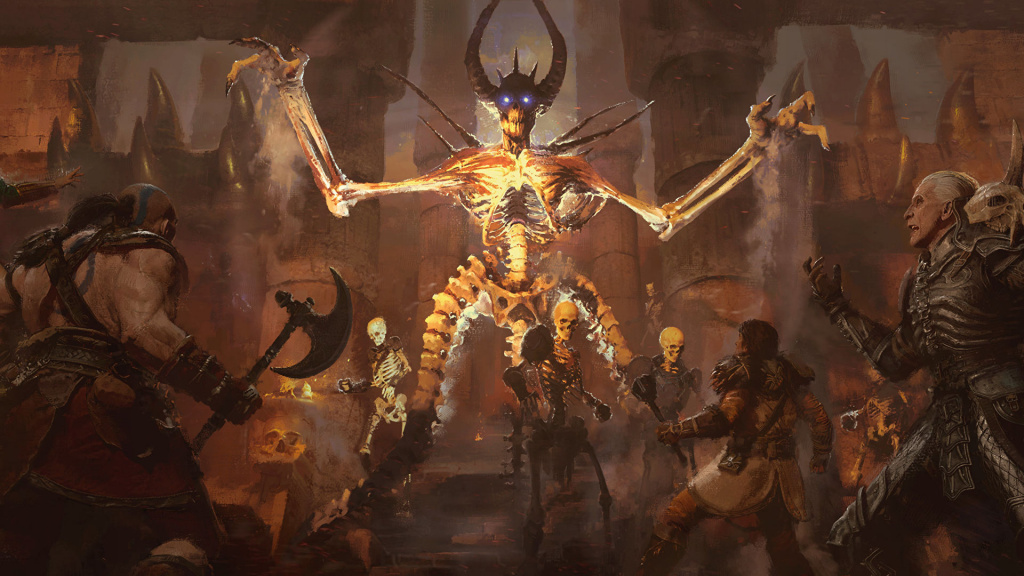 McCrory also exposed certain backend issues regarding dice rolls. Addressing the issue of missed enemy melee attacks, he explained that "players weren't getting the right level of feedback for when they were missing enemies in melee", which resulted in that attack being "a whiff".
In reality, the stats players rolled were poor but the system wasn't providing enough feedback so it would look like the attacks were bugging out.
This issue was fixed by adding an option that allowed players to enable "miss" attack text. According to McCrory, this "reinforces the RPG element of our game", particularly for newer players unfamiliar with the inner workings of the game
Other accessibility  improvements to follow
He further indicated other improvements, highlighting fixes to key bindings and a new toggle action feature for "click versus on hold". Other accessibility improvements to audio were also noted.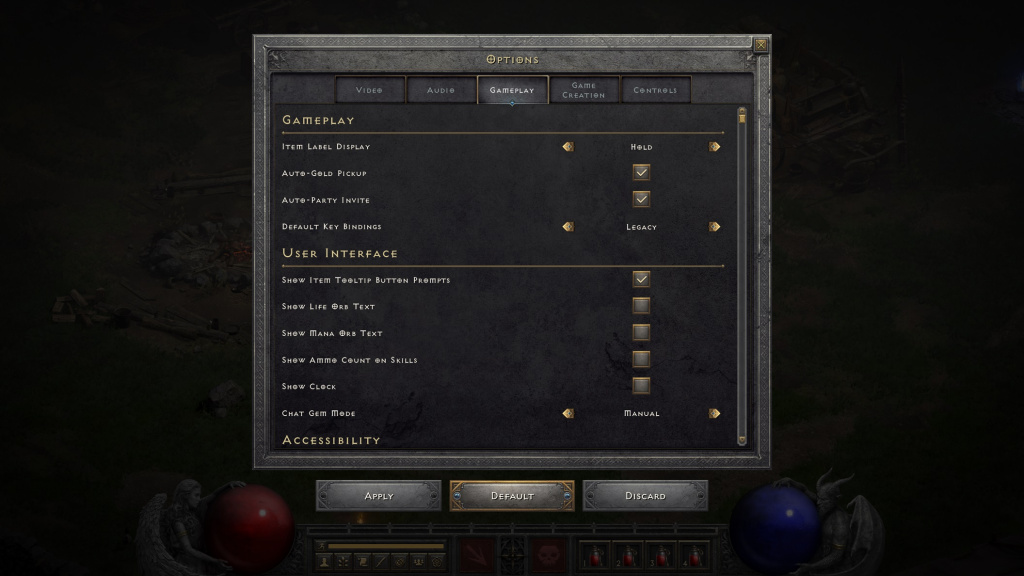 "In the Options menu, players can adjust the volume levels of a multitude of audio channels. These sliders allow you to adjust the audio levels of voices, UI cues, footsteps, Monster hit impacts, weapon noises, ambient objects, combat gore, and so much more", McCrory said.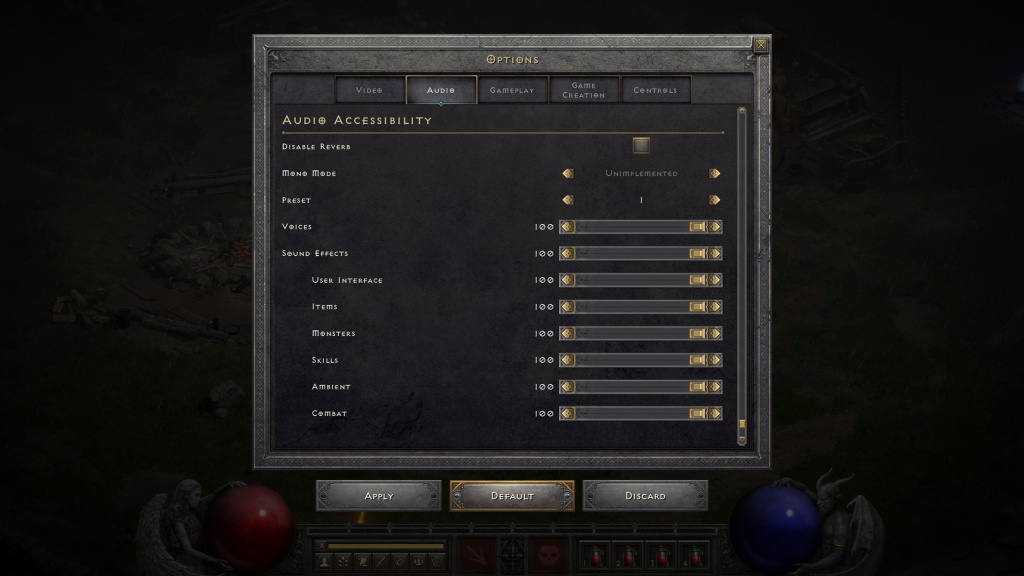 McCrory indicates that there are a lot more accessibility feature improvements to still come and that these tweaks are intended to enhance the overall gameplay experience.
"Our team has the most fun when everyone is having fun, and we'll do our best to enable as many players as possible to play Diablo II: Resurrected", he said.
We definitely look forward to seeing what other QoL improvements are and applaud the development team on appropriating player feedback. It's clear that Diablo 2 Resurrected is made with both purists and beginners in mind, so we certainly look forward to seeing the final product!
Don't forget to check out our general video games section for more news, latest game releases, updates, and more.
Header image via Blizzard.