You've seen all the memes. Someone states a controversial or strongly-held opinion with a sign simply saying "change my mind", such as in the (correct) example below.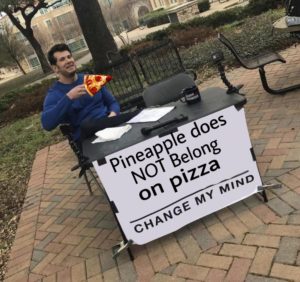 Here's where I ask you to do the same thing: I state my opinion on something, and I implore everyone to try and convince me that this is not the case. In this edition of Change My Mind, I take a look at Valve's Counter-Strike: Global Offensive – in my opinion, the peak of esports today. Now, I realise that's a pretty loaded claim – after all, League of Legends consistently outranks CSGO on Twitch viewership and player base, whilst Dota 2 has the infamous The International tournament, the largest annual esports event by a long way with over $20 million on the line. However, despite not even really being a fan, I believe Counter-Strike has much more to offer than both of these titles, as well as the rest. Here's why.
Simple to grasp
Counter-Strike is such a simple game to understand that I believe it's ease of access is often overlooked or forgotten: a 5v5 first-person shooter where all you have to do is either eliminate the entire enemy team or detonate a bomb.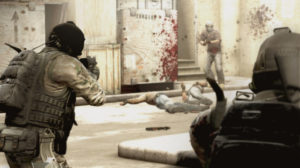 There is no abundance of champions such as in Dota 2 or League of Legends, no alternate gamemodes such as in FPS competitors Call of Duty or Halo, an incredibly limited amount of RNG unlike Hearthstone or Battle Royale games. It is the first example I will give to any outsiders looking for a way in to esports, purely because you would be hard pushed to not understand the game. Of course there are concepts such as the in-game economy and individual strategies which are harder to learn, but at its core CS:GO is an incredibly simple game to follow.
Content, content, content
If there's one thing that becomes immediately clear about Counter-Strike, it's that there is always a tournament going on, always some competition for you to watch.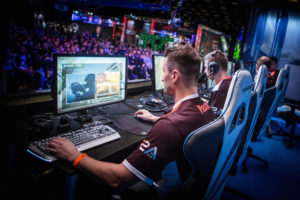 Though it could be argued that there is actually too much in the way of events and leagues, this really is testament to just how popular CS:GO is. The fact that top teams turn down events – and, by extension, tens of thousands of dollars – goes to show how much opportunity there is for players looking to compete, and fans looking to spectate. On top of that, we see all kinds of different content coming out of the scene: great podcasts; hilarious partnership videos; quality, engaging journalism. It is a game and a scene that breeds discussion and engagement on a level that challenges even traditional sports.
The excitement never ends
As I mentioned at the start, I'm not necessarily a big fan of Counter-Strike. I will occasionally tune in to events, and enjoy them when I do, but I'm not a devout follower of the scene. Despite this, I rarely experience excitement or tension like I do whilst watching CS:GO esports played at the very highest level.
The grand final of the ELEAGUE Major: Boston 2018, between European team FaZe Clan and North America's finest Cloud9, broke viewership records when it reached a peak of over 1.8 million concurrent viewers. That viewership number is not without reason – the cross-regional battle was one of the greatest finals in esports history, if not just Counter-Strike history. The third and final map of the series went to double overtime, with Cloud9 finally winning and becoming the first North American team to ever win a Major, and such an incredible achievement to do it against the best team in the game. In fact, it's rare that a Counter-Strike event doesn't end with a particularly tense finale, or at the very least a crazy game that leaves you hanging off the edge of your seat. That in itself is the beauty of Counter-Strike; momentum can swing at any moment, and you can't blink for fear of missing it. Just when you think a game is over, that the tournament has reached its climax, there is still that nagging feeling that you haven't actually seen anything yet.