It's one of the oddest subplots of the CS:GO scene that it's still so tough to ascertain the coaching qualities of one of the most high-profile individuals who took on such a role to date. Ever since Janko "YNk" Paunović swapped the ironed suits and comfy desk roles for a more hands-on proposition, the reaction from the community was pretty mixed. Now working for the second top-five team in a nine-month period, there are still surprisingly few specifics that could highlight his impact. Suppose you were fired from your first high-profile job after less than four months, having a negative record against all but one of your direct competitors over that period and posting the first 0-16 loss in the history of majors. What's your next destination? Apparently, one of those very competitors that seemed to have your number despite the fact they were collapsing unto themselves at the very same time.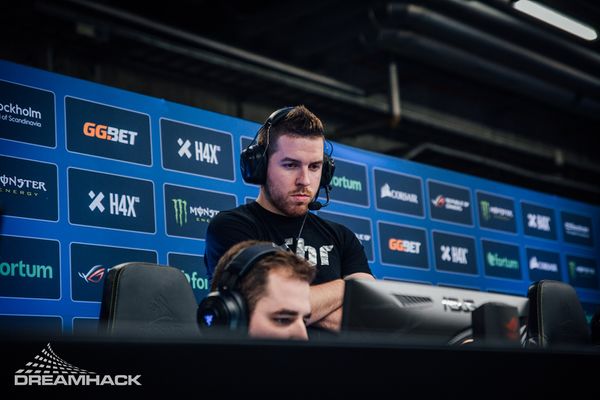 In retrospect, YNk's tenure at MiBR makes for fairly grim reading – not in terms of placings, they've done surprisingly well in that regard, but in the way they've matched up against their direct rivals. 1-7 against Astralis, 1-2 against Na'Vi, 0-3 against Liquid and 1-3 (plus a draw) against FaZe clan – with a series of wins over a quickly depreciating mousesports as the only consolation. The side's sole win under his stewardship came at their very first event together at ZOTAC Cup Masters, where Wiktor "TaZ" Wojtas' Kinguin and Ghost Gaming were the next-most prestigious participants. How about that semi-final run at the London Major? Well, they only managed to beat G2, NiP and Complexity apart from an underperforming mouz on their way to the top four, getting comprehensively smashed by both top-tier teams they encountered. The proof is in the pudding and there's a reason why Noah Whinston's org opted to get rid of the Serbian the moment the first opportunity presented itself. It wouldn't exactly be fair to compare MiBR's performances before and after the move – especially because of the multiple roster moves – but they definitely seem to have found another gear or two since then. Even if you subscribe to the theory that YNk was responsible for the mini-revival of Gabriel "FalleN" Toledo on an individual level – reducing his workload both on and off the servers – how much of that can be attributed to the Serbian himself and not just the mere presence of a coach, a change the Brazilians resisted for years on end? And, again, if he did such a good job, why did they decide to ship him out after less than four months? [caption id="attachment_107465" align="alignnone" width="600"]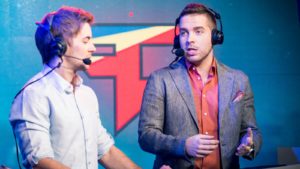 Credit: DreamHack/Adela Sznajder[/caption] Supporters will point out that he led both of his teams to the Champions stage of their respective majors; detractors will then highlight the fact that both cores have confidently done so by themselves both before and after his arrival, and FaZe has been at their worst on the biggest stage under his tutelage. So far, despite the small sample size, the results are clearly lacking: a group stage elimination at iBUYPOWER Masters, a surprisingly narrow win at the limited field of ELEAGUE Invitational and their worst showing at a major (tied in terms of a finish and a clear new low performance-wise) since the beginning of the post-olofmeister era. Would any other top ten side opt for his services based on these displays? At least there's an important intangible element as to why he could be useful for FaZe: whatever personal chemistry he may be able to conjure up with Nikola "NiKo" Kovač could make him invaluable for the organisation, at least for the time being. Still, the superteam seems locked in permanent transition, kneecapped by its lack of a dedicated in-game leader and an infinitely worse prospect for prospective players due to NiKo's proven player power. As per a popular data point from Soccernomics, the average impact of a coach or a manager in football is essentially insignificant – and while the financials at play are fairly different, there's nothing to suggest that YNk would be CS:GO's exception to the rule.