Intel and ESL are bringing the Intel® Extreme Masters (IEM) World Championship to Katowice, Poland. With the Counter-Strike: Global Offensive tournament being awarded Major Championship status by Valve Corporation, IEM Katowice 2019 will become the most lucrative IEM competition in its history. The 24 best teams from around the world will compete over three weeks between 14th February and 13th March, 2019, for their share of the $1 million USD prize pool and an IEM World Championship.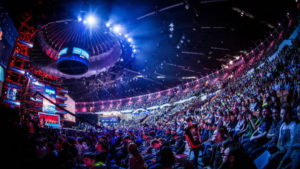 Make sure to put these dates in your diary: February 14 - 20: The Challengers Stage will pit the top 16 teams against each other with competition held at the ESL Studios in Katowice. February 21 - 24: The Legends Stage will take place at the International Congress Center (ICC) as the best eight teams of the Challengers Stage and the top eight teams of the previous Major battle for a spot in the playoffs in front of a live audience, ready to welcome over 1,000 fans. February 28 - March 3: The Champions Stage will be a four-day playoff taking place inside the Spodek Arena, to crown a new world champion. This site has been the host of renowned sporting events and world cups. "IEM Katowice has grown to become one of the most iconic esports tournaments in the world," said Michal Blicharz, Vice President of Pro Gaming at ESL. "I expect that coupling the heritage of IEM with the gravity of a Valve Major Championship will elevate the tournament to what will be the most incredible IEM event in history."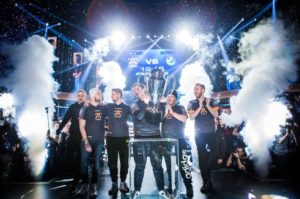 "Intel Extreme Masters Katowice brings together the top gamers, fans and technology like no other esports competition can and continues to surpass expectations year after year," said John Bonini, Vice President and General Manager of the VR, Gaming and Esports Group at Intel Corporation. "With the 2019 tournament featuring a Valve Major Championship for CS:GO, we look forward to delivering even more, from the elite competition to the best gaming technology for fans in the arena and those tuning in around the world." The event marks the seventh consecutive IEM in Katowice. The IEM Expo has previously played host to two Valve Major Championships: in 2014 (EMS One Katowice) and 2015 (ESL One Katowice). More details on tournaments and game titles will be announced in the coming weeks. For more information, please visit  the IEM website and keep checking back on GINX TV for updates.