For someone who's widely considered the best individual player ever to have played CS:GO, the trophy cabinet of Oleksandr 's1mple' Kostyliev is surprisingly sparse, having only picked up six LAN titles so far in his storied career. For context, he has eight different MVP titles to his name, was ranked as 2018's top player by HLTV and hasn't finished an event with a negative K/D ratio since DreamHack Tours 2017. In a way, it's yet another variation of Natus Vincere's close-but-no-cigar contests for the top spot over the course of CS:GO history, but the incredible gulf between the Ukrainian wonder-kid's abilities and the rest of the gang begs the question: would he be better off on a different team, looking for a better chance to strike while the iron is still so red-hot?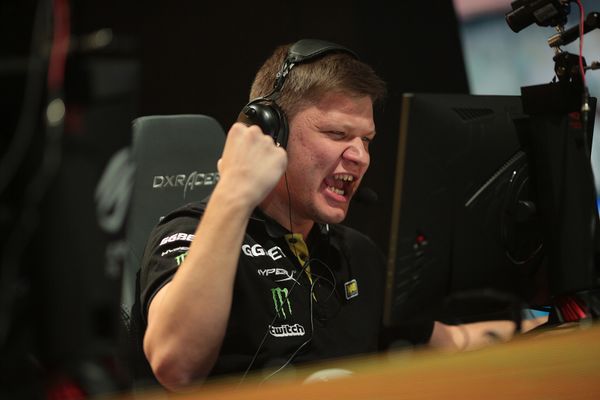 There's only so much you can say about s1mple that hasn't been written yet, the long list of superlatives in the English language long since exhausted as the commentariat tries to describe this true force of nature in the servers. His transformation from toxic troublemaker to pristine professional has been well-documented over the course of the last few years, making the impossible seem mundane in the process. It's incredible to think he's still only twenty-one years old, making his first meaningful appearance at the Voronezh Cup in 2014 at the age of sixteen, with so many chapters of his career yet to be written. He's hitting previously unthinkable individual peaks at a relatively young age seemingly at the right time where professional gaming can truly be considered a long-term career choice and the slow and steady arrival of the system that could keep such a prodigy from burning out by his mid-twenties. And yet, so much about his current heroics paint a contradictory picture about what's possible in Counter-Strike: he often feels like a wild alien that needs to be caged before completely rips apart the opposition, but it always turns out that he can bleeds and can therefore be killed, too – and the same certainly could be said about his teammates. Many times, his high-stakes battles at the business end of the tournaments almost seem to end with him grunting "what the hell are you?" at its opponent in true Predator-style as Na'Vi once again get defeated despite his heroics. Ever pushing the boundaries of what's possible on an individual level, s1mple still can't seem to counteract a strong teamplay setup merely on his own – which raises many questions about the current roster he's featured in. The gulf in class becomes all the clearer in defeat: as per HLTV, he's posted a rating that was 41% higher than his team's average at the catastrophic IEM Chicago showing last year. [caption id="attachment_107619" align="alignnone" width="600"]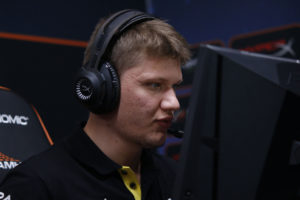 Credit: Fragbite[/caption] So which is the more fruitful proposition? Trying to find a way to change Na'Vi into an outfit with a better fighting chance against Astralis or to speculate about dream roster moves that would give s1mple a more effective platform? It doesn't take an expert to identify the weak links on the team from an individual standpoint – both Edward and Zeus are clearly past it in that sense – but worse yet, the team isn't even set up to fully exploit his potential. The IGL's oft-baffling decisions to keep an AK-47 for himself only to send s1mple into battle with just a pistol certainly doesn't help things. It feels like the best player of the world is currently used as a Swiss Army knife instead of a battering ram in his current side, which doesn't seem to be the best use of his almost otherworldly talents – and the intensifying rumours of discontent which seemed to peak around the GG.BET ICE Challenge also seem to indicate that this project is well past its sell-by date. Of course, it's a well-known anomaly of the CS:GO player-trading merry-go-round that MiBR was going to pick up s1mple and flamie instead of the two North American misfits they've eventually ended up with upon their rebranding, but Na'Vi turned them down despite the fact that the prospective buyers met the buyout clause for the former. It's just one of the many odd business moves conducted by the CIS organisation – and while it can't be said that Noah Whinston's project produced the sort of results that would have filled s1mple with regret about how it all turned out, it certainly feels like it's time for the Ukrainian beast to go on a new adventure. From a gameplay perspective, Na'Vi doesn't even seem to offer a strong-enough supporting structure to make it worth his while, and his time on Team Liquid clearly shows that he could potentially make things work with an international team as well. [caption id="attachment_107620" align="alignnone" width="600"]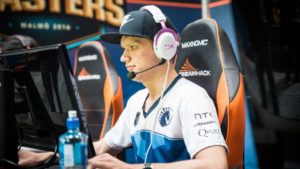 Credit: Adela Sznajder/DreamHack[/caption] It's tough to foresee how anyone could rise beyond the current levels of Astralis based on a pure systems-based approach – the Danes are simply so far ahead of the curve in that regard – and the hunt for the Red Star clearly could use a team with effective-enough individuals to do damage on a regular basis even when they're backed into a corner. There's no doubt that s1mple has already etched his name into the annals of Counter-Strike history – however, it just doesn't feel right that a player with such unbelievable individual quality has not yet really had a chance to actually dominate the scene. Is it just a matter of time until such a roster is assembled, a FaZe 2.0 perhaps? For now, the apex predator's invisibility cloak remains intact, but it remains to be seen whether we'll be looking back at this period as incredible wasted potential or merely a sign of further things to come from the Ukrainian monster.