Once upon a time, a wise columnist claimed that SK Gaming was the best team CS:GO had ever seen. In my defence, it was pretty accurate at the time. They were the most successful team, historically speaking, and were in the midst of a ridiculous run of success at premier events. They were ranked #1 in the world by HLTV, and with good reason. Then it all started to go wrong.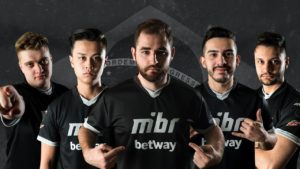 As I write this, MIBR (Made in Brazil, having left SK) are narrowly clinging on to fifth place in HLTV's rankings, and have recently been as low as eighth . That's still not terrible, you might think, but for a team that was lauded as the greatest of all time it's a huge drop. Fallen and co. didn't even make it out of group play at the recent ESL One tournament in Cologne.
What on earth happened?
Did roster changes ruin everything? How much can we read into the fact that the players left the SK organisation so readily? It was all looking so good at the turn of the year. Under the SK banner, Fallen and co won the ESL Pro League Season 6 finals and Blast Pro Series on back-to-back weekends. The recent addition of Boltz seemed to have paid off and the rest of the team looked reinvigorated.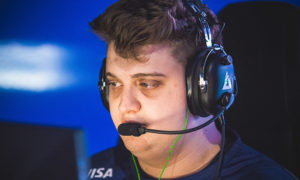 The first signs of trouble came at the Boston Major in mid-January. SK posted a respectable fourth place finish but, unusually, none of the players made it into the top ten players list after the tournament. Indeed, SK's overall rating based on the stats was tenth, below Space Soldiers who didn't even make it out of groups. But Boston was a weird tournament, won by Cloud9 who went on to struggle even worse than SK for the rest of 2018. It was possible that SK just got caught up in the weirdness, as unsatisfying as that argument might seem. A fluke, perhaps. Luckily, we don't have to give that non-argument any credit, because SK never really recovered after Boston. They finished third at CS_summit shortly after, but that was as close as they would get to winning a meaningful tournament this year.
The turning of the tide
Taco, perhaps sensing the changing tide, left shortly after a string of mediocre results. His move to Team Liquid was a bit of a shock, but both parties have flourished in the new relationship. The North American team currently sit one place above MIBR on the HLTV rankings and has several top three finishes in the recent months, including two silver medals at ECS and Pro League.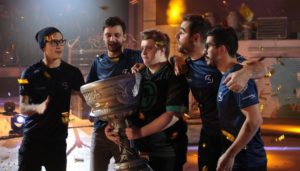 Clearly, something clicked early on for Taco and Liquid. Things still haven't really worked out for his former team-mates, however. SK – and now MIBR – has looked like a shadow of its former self. Worse, Stewie has been one of the weakest members of the line-up. It doesn't take a genius to figure out that trading one of your best players for someone statistically worse is unlikely to improve results. Stewie is known for his explosive individual plays rather than for being a consistent performer, but I haven't seen much of that lately. From the outside looking it, there seems to be a confidence problem for MIBR, and for Stewie. During ESL One Cologne last week, he was caught watching the wrong angle numerous times, checking his back as though he didn't trust his team-mates. It doesn't help that the whole team had to move organisations in the middle of the process, either.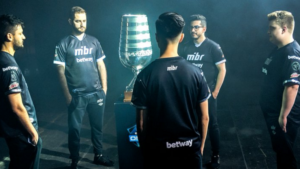 Rumours of the team joining Immortals started before Stewie joined, but they ramped up exponentially as the contract with SK drew to a close in July. A change is as good as a rest, or so they say, but such a big shift in the middle of an already-difficult period cannot have helped matters. We'll probably never know exactly how much of an issue SK's management was for the players, but it's clear that there were some issues.
Patience is a virtue
The light at the end of the tunnel for MIBR fans is that this kind of problem can just go away over time. Getting comfortable on a roster can take time for even the best of players. Sometimes it just never clicks at all, but sometimes it just takes a while. Stewie has only been on the team for a little over three months. After being on Cloud 9 for two years – an eon in esports time – it has to be tough to leave one's comfort zone. If it does click into place, MIBR absolutely has the ability to regain former glories. Coldzera didn't just suddenly become a bad player. He and his team just needs to find its confidence again – a difficult task in the midst of such a drought, but one which this team is more than capable of. Make sure to check out all of our CS:GO content – including a recent article explaining why Counter-Strike is the pinnacle of esports.