Natus Vincere prodigy Oleksandr "s1mple" Kostyliev is a once in a generation sort of player. Seldom is a player as young as s1mple in the conversation for greatest ever. In his case, however, that already seems like a foregone conclusion. The man is a demigod in-game and is a shoe-in for the various player of the year awards and player rankings. There is an outside chance, however slight, that his number one status could be stolen away at the last moment. How? Let's delve into it.
The rankings
The preferred ranking in recent years comes in the form of the HLTV Top 20 Players that is published every January and encompasses the previous year's action. In 2017, s1mple placed a relatively lowly eighth position. A rather large surprise to many, considering his Herculean efforts in single-handedly carrying a lacklustre Na`Vi through tournaments.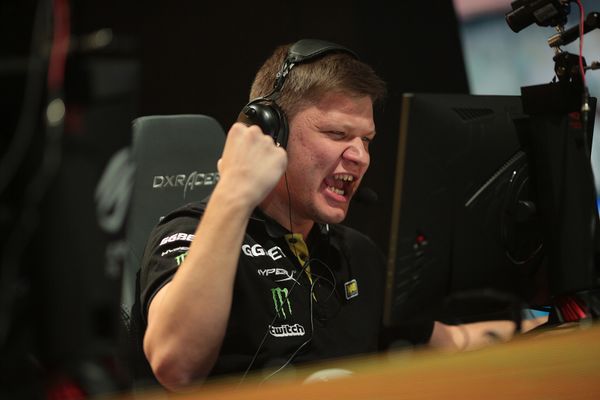 His exploits hard-carrying the team to a degree not seen since 2015 pre-AWP nerf KennyS in Titan were apparently not enough. Something about significant title wins being in short supply for him. This year that surely can't be as much of a mitigating factor to deny the world's best player considering Na`Vi have several tournament wins to their name. It could still possibly be the final spanner in the works nonetheless. The Major and how teams fare there tends to have a rather considerable effect on how people think of a team and a player's performance throughout the rest of the year. A huge run at the FACEIT Major for an opponent and a more mortal performance from s1mple could result in hearts and minds being swayed.
The impact of team performance
Marcelo "coldzera" David, the number one ranked player of 2017 and 2016 has been on a struggling lineup in SK Gaming, now MIBR, in 2018. Coldzera's performances have been one of the few positives for the Brazilian/ North American side. Without the selfless Epitácio "TACO" de Melo setting him up to succeed, he's had to largely go it alone. He is certainly one of the best players ever to grace CS:GO, but 2018 will not be his year simply due to MIBR's lack of wins, which is unlikely to change at the FACEIT London Major. His situation goes to illustrate just how much the travails of the rest of the team can affect the public perception of a single player's performance. He's not really in the conversation this year, despite a still excellent 1.17 HLTV rating. However, let's take a look at a couple of players that could eventually put s1mple behind them.
NiKo doesn't kid anyone
The star among star players on FaZe Clan, Nikola "NiKo" Kovač is no joke. He breathes the same rarified air amongst talents in the "greatest ever" conversation. On his day, there is no player in the world more deadly with an AK47 in his hands. NiKo is the embodiment of domination through sheer skill and force of will.
His 1.30 HLTV rating is only just behind s1mple's 1.33. FaZe have featured in many a Grand Final and won a few themselves in 2018. With the return of olofmeister to the lineup, they could be in with a shout of a strong London Major. NiKo has been unfairly criticised for some of the team's failures in Grand Finals in the past. His stats certainly show an almost unerring consistency that places him amongst the best in the game. His 2018 in review depends greatly on how the rest of the team fare. The Boston Major's losing finalists could very well go one better in London. If that happens, NiKo will suddenly be in the spotlight again and could ascend from last year's second in the HLTV top 20 to the top spot.
Devising a plan
If NiKo is a picture of consistency, then Danish dynamo Nicolai "dev1ce" Reedtz is a special annotation next to the dictionary definition of the word. With a frankly ludicrous HLTV rating of 1.35, he is the player best placed to dethrone s1mple. Dev1ce as an individual player boasts similar skills to some of the best in the game. Where he differentiates himself is by smart positioning and studying his opponents with a view to catching them off guard. His work ethic has placed him in the HLTV Top 20 for the past four years, with consecutive third places in 2015 and 2016 and a slight drop to fifth in 2017. Astralis are surely the favourites to win the Major. If they were to capture their second Major title in London and continue their rich vein of form for the rest of the year, dev1ce could very well be the man sitting pretty. The fundamentally sound tactical approach of Astralis makes them the toughest team in the world to beat right now. With little to no obvious flaws for opponents to exploit, Astralis look ominous. Dev1ce is an integral part of the Astralis machine. Being on the best team in the world certainly does a lot to showcase your worth. The Dane has often been maligned and downplayed by certain groups of fans.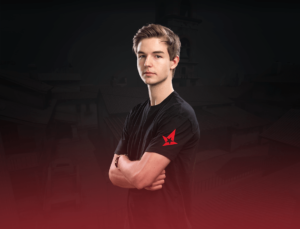 However, his efficacy cannot be denied. Will he be the one to conquer s1mple?
Making it s1mple
2018 is s1mple's year. He finally has backup in the form of Denis "electronic" Sharipov reaching his potential as a star fragger. If they can continue their upward trajectory, they could be a decent bet for the Major win. If they fall off, however, it may again deny s1mple his rightful place as the "official" best player in the world. Ultimately, such achievements are not nearly as high in importance as winning championships. They do still mean something to players and fans alike though. They give us something to speculate about and compare our favourite players, Top Trumps style. Who will prevail this year? I can't wait to follow their journeys and find out.