Diablo 2 Resurrected's open beta is about to start and an army of fans is waiting to test the modern version of arguably all-time greatest action RPG.
The pioneer of hack and slash RPGs is not only getting new visuals and quality of life improvements but also for the first time ever, Diablo 2 will become available on consoles.
A PC exclusive game for over two decades, with Diablo 2 Resurrected, Nephalem, Deckard Cain, and Tyrael will fight against the forces of evil across all modern platforms, as the game is set to be released on PC, PS4, PS5, Xbox One, Xbox Series S/X, and Nintendo Switch.
With now being available on all modern systems, it seems that cross-play is something that should come naturally, especially seeing that cross-platform play is practically becoming a norm for a number of modern multiplayer games.
Does Diablo 2 Resurrected have cross-platform support?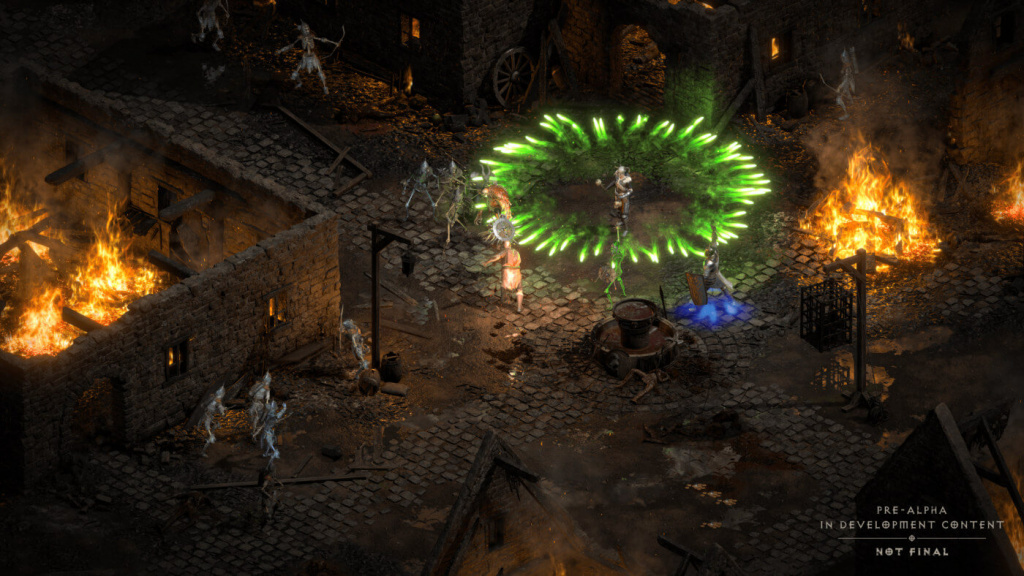 Diablo 2 single-player is an immersive experience, but every hardcore fan knows that the game's multiplayer is where the real fun begins.
More than 20 years ago, back when the original Diablo 2 was still being developed, the game has already been designed with online multiplayer gaming in mind.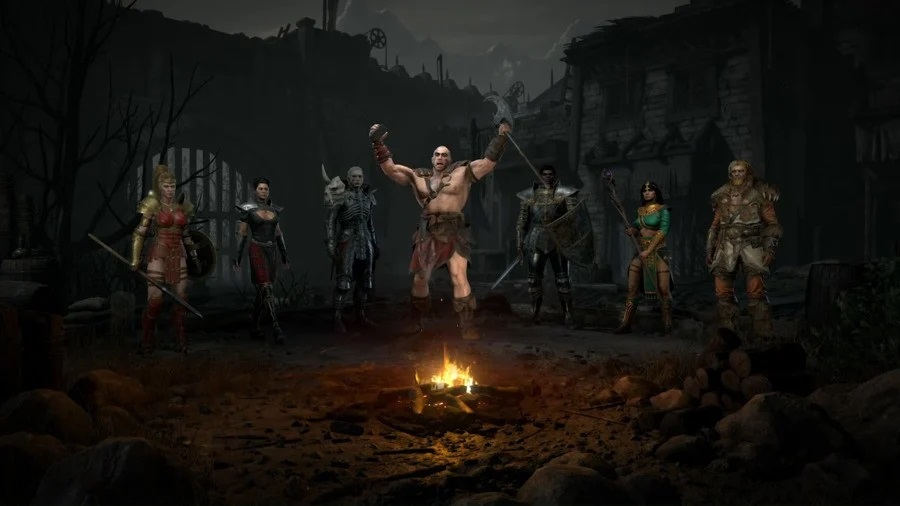 Cooperative PvE is the heart and soul of the Diablo 2 experience, as nothing beats the excitement of farming the game's hardest bosses with carefully created party-oriented builds, with a group of friends.
Unfortunately, despite the fact that Diablo 2 Resurrected is available on all platforms, the cross-play feature will not be available, at least not at launch.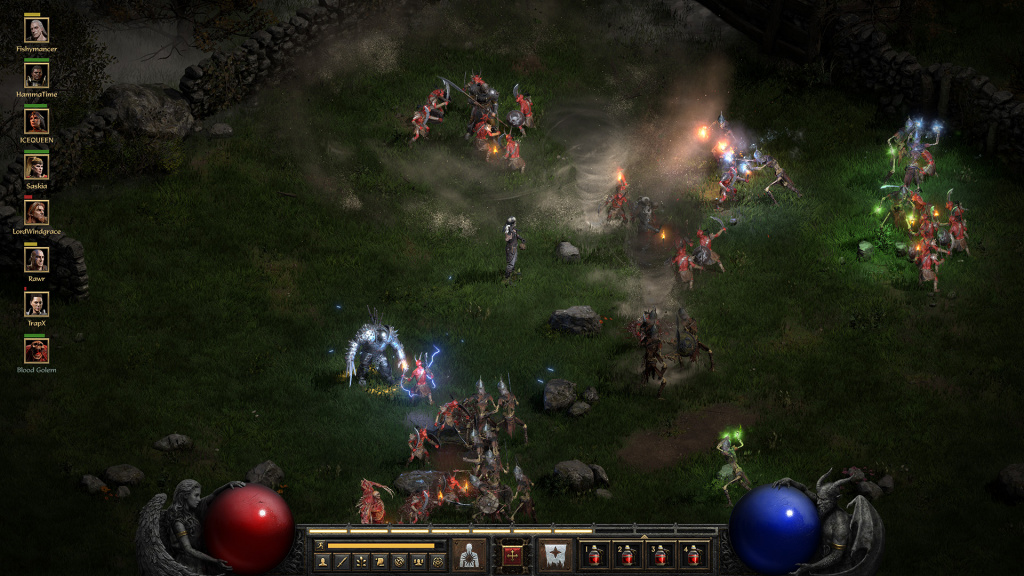 Speaking to Eurogamer, principal designer Rob Gallerani confirmed that there won't be cross-play support at launch.
"Right now you can play against people, because there will be global leaderboards, but you can't play immediately with them. So there won't be cross-play," he explained, while executive producer Rod Fergusson added: "It's something we looked at, for sure, as part of looking at cross-progression, but the cross-progression was the clearest indication of what we should be doing. And so cross-play is something we continue to look at. But it's not something that's going to be in there at launch."
In March of this year, Diablo 2 Resurrected game producer Matthew Cederquist had an interview with IGN Middle East, in which he shared further explanations why we will not see cross-play in Diablo 2 Resurrected.
"Cross-play was a cool idea, but it just wasn't the right fit for the game since the game has different UIs, control schemes, and stuff like that," he said. "We brought in cross-progression because it felt right, and we wanted to make sure that no matter what console, or platform a player wants to play on, they are going to get the best experience."
So, there you have it, sadly, Diablo 2 Resurrected will not have cross-play when it launches in September, and while devs are "looking at" it, we are not really sure if cross-play will ever become a feature.
If nothing else, cross-progression support is definitely a great addition to the game, but the omission of cross-play looks like a huge missed opportunity now when the game finally launches on all platforms.
Diablo 2 Resurrected will officially release on 23rd September on the Nintendo Switch, PlayStation 4, Xbox One, PlayStation 5, Xbox Series X /S and PC (Battle.net).
Don't forget to check out our dedicated Diablo section for guides, news, leaks and much more so that fans of the iconic ARPG franchise stay up to date with the latest information.
---
Check out our video below, discussing Diablo Immortal's story and how the game fits into the franchise's timeline.
For more news on the game and the iconic ARPG franchise, check out our sections dedicated to Diablo 3, Diablo Immortal, and Diablo 4. Get the latest guides & tutorials for your favorite Diablo title below.
Diablo Immortal Guides - Character Server Transfer | Next Hungering Moon | Hell Difficulty Levels | Combat Rating (CR) | Recruit A Friend | Redeem Codes | Next Season | Fractured Plane Event | Vote Kick Feature | Next Helliquary Boss | XP Bug Fix | Class Change | Max Level Cost | Lost Pages | Legacy of the Horadrim | Player vs. Player (PVP) | Set Items | Resonance | Potency | Level Progression | Trading | Crusader Build | Barbarian Build | Monk Build | Necromancer Build | Marketplace | Zone Events 
Diablo 2 Resurrected Guides - Ladder Reset | Magic Find Bonus Event | Holy Grail Challenge | Underground Passage Location | Character Deleted Fix | Black Screen Freezes Fix | Unable To Start Fix | Best Assassin Build | Best Barbarian Build | Best Amazon Build | Secret Cow Level | Runewords | Attacks Missing | Horadric Cube | Cairn Stones | Reset Skills & Stats | 
Diablo 3 Guides - Zoltun Kulle Adventure Mode | Puzzle Ring | Ramaladni's Gift | Death's Breath | Next Season | Kanai's Cube | Sanctified Powers | 
Diablo 4 Guides - Cross-Play & Cross-Progression | Dungeons | Game Pass | Endgame Beta | Book of Lorath