It's been a ride. ELeague - the televised CS:GO tournament from Turner Broadcasting - is coming to an end, and it's easy to call it a success. The matches have been thrilling, the production has been fantastic and the viewing numbers have been surprisingly high. It's been such a success, in fact, that TBS has already confirmed a second season is in the works. There's been drama, too. Outside of the intense match-ups, we've seen SK Gaming excluded from the tournament due to its controversial issues surrounding the contracts of Luminosity's Brazilian squad - with claims the team was being poached. With new Brazilian SK squad and the former SK Gaming team - now named Team X - having been disqualified, Cloud9 was rewarded with an automatic boost to the finals, while Renegades, Mousesports and Gambit Gaming were each given one more chance at grasping ultimate victory by being placed in the Last Chance Qualifier bracket. And yet only Mousesports were able to make it to the finals phase. We've seen strong favourites Astralis suddenly struggle to maintain its otherwise impressive run (though it did make it to the Quarterfinals, at least, before being eliminated by Mousesports). Ninjas In Pyjamas managed a number of impressive matches, making it to the Quarterfinals before it, too, was knocked out by a confident Virtus.pro. Other names that failed to make it to the finals include an otherwise strong side in Counter Logic Gaming, G2 Esports and even Flipsid3 Tactics. It's been a rollercoaster, frankly, which should make for an interesting set of finals. There are four teams remaining, and it's really anyone's game at this point: Fnatic and Na'Vi will face off against one another this Friday, followed by Mousesports and Virtus.pro. So let's take a look at each of these teams, their journey to the semi-finals and who we might see as the ultimate victors of CS:GO's first ELeague tournament...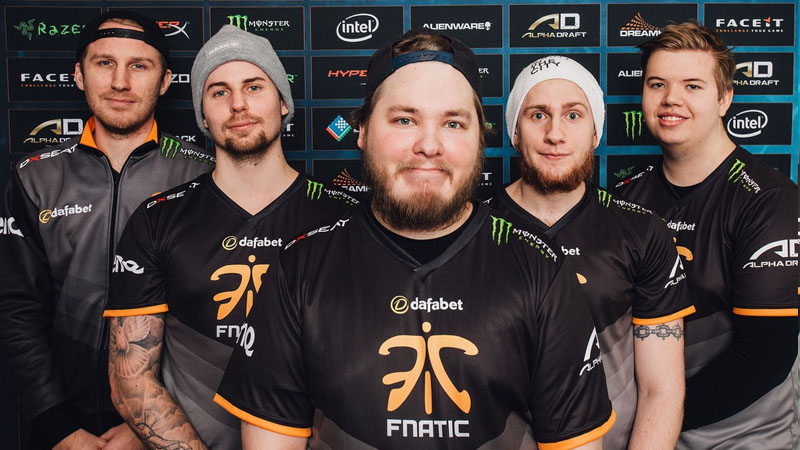 CS:GO ELeague Finals - Fnatic
The best word for Fnatic is 'erratic'. Here's a team that constantly finds itself in the upper echelons of many of CS:GO's most significant tournaments, but often the journey there is not a simple one. Sometimes the decorated squad will dominate a match, coming out ahead early on in a map and capitalising on that advantage for an easy victory. Other times it will struggle, with success coming from the closest of final pushes. It's recent games haven't been quite that difficult, however. In the group knockout stage it managed handily, taking on TSM first - and winning 2-1 in the end, but each of its successes looking strong - and then a 2-0 victory against FaZe Clan. Fnatic's last match - where it knocked Team EnVyUs out during the Quarterfinals - was close, a back and forth throughout the match before final pushes gave Fnatic the lead and, ultimately, the victory. Now it faces Na'Vi, and though this is a team with history it, too, suffers from a similar unpredictable performance of late. The semi-final match is a roll of the dice, then, but if Fnatic can make it to the ELeague Final then we wouldn't count the team out. It's notorious for its achievements under pressure, and there are few situations as stressful as this one.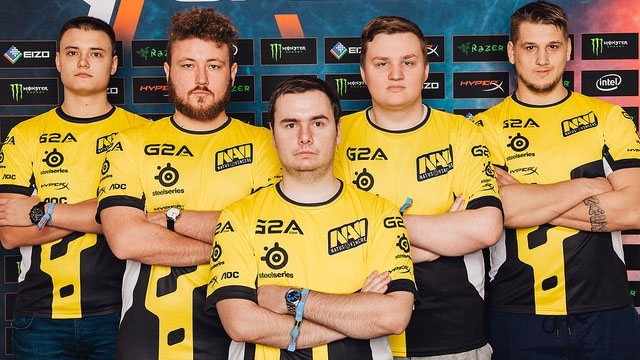 CS:GO ELeague Finals - Natus Vincere
Na'Vi will forever remain a fan favourite. The number of Premier finals it's attended - this last year alone - proves it's a team that can perform, and its long history with CS:GO eSports means it's a name fans have grown to recognise. But it's last first-place victory was in March at the finals of the Counter Pit League Season 2, since then it's had an turbulent life of it, managing a handful of second place finishes in between 5th place finishes at ESL One Cologne and ESL's Pro League Season 3, even failing to qualify for the ECS. During the ELeague Na'Vi's performance has been a little more stable, however, and while that doesn't mean we should expect to see a confident win against Fnatic - the two are fairly equal at this point - it might give the squad a little more confidence going into its semifinal match. And that will be important. In both of its matches in the group knockout stage Na'Vi went 2-0, confident victories against Echo Fox and the never-to-be-disregarded Flipsid3 Tactics. At 16-9 and 16-4 followed by an equally comfortable 16-13 and 16-2 against F3. Na'Vi's last match - against Cloud9 - wasn't so easy, a 2-1 narrow victory. The first map went into overtime after a back and forth of points, until Na'Vi managed four rounds in a row during overtime. The second map went to Cloud9 far more reliable, while the third map followed a similar pattern to the first, with Na'Vi clutching victory by the end. Na'Vi's form hasn't been too reliable of late either, and so up against Fnatic it could be a tough call. If we were to stake a claim, we'd go with Fnatic in the semifinals but if Na'Vi did make it to the grand final we'd doubt they'd have the composure to go all the way.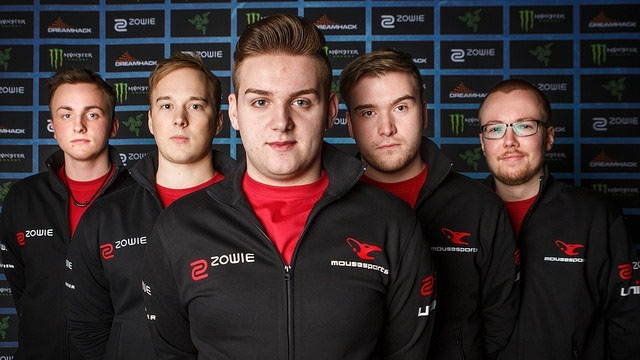 CS:GO's ELeague Finals - Mousesports
On the other side of the semifinals as a pairing of underdogs. Though Mousesports has been making a name for itself in the CS:GO circuit of late, it doesn't quite have the victories to go with it. In most of its Premiers the squad has struggled to achieve anything greater than 5-8th, though the team does manage to safely qualifier for the majority of CS:GO's key tournaments and events. In truth ELeague hasn't been an easy tournament for Mousesports, achieving fairly middling success during the main season, before being knocked out in the first round of the group playoffs stage. If not for SK Gaming's disqualification that would be it for Mousesports, but having been revived for the Last Chance Bracket it was clear the team wanted to use the opportunity to its best. The squad managed to pull away with a couple of scrappy maps against G2 Esports - a technically more accomplished team - with one map even ending 25-22 in overtime. This was a similar story against FaZe Clan, too, where it lost the first map but managed to achieve two close victories on the following maps to succeed and make it into the finals - the only team to do so after filling in for SK Gaming and X Team's departure. With a newfound vigour, however, Mousesports managed a rather comfortable looking victory against Astralis, a team that should have - on paper - been the dominant force. Going into its semifinal against Virtus.pro, Mousesports will be looking to prove itself on the CS:GO circuit. It's been a tough fight for the squad, and we'd love to see a victory for such a tough underdog. There'd be a beautiful story to tell if Mousesports could come out as first place victor at ELeague's grand final... and part of us is praying that this will happen.
CS:GO's ELeague Finals - Virtus.pro
As with Mousesports, Virtus.pro is a scrappy battler that will be using the finals of ELeague to stand out in the CS:GO scene - and that alone will make for an intense face-off between the two. On paper Virtus.pro edges out, having scored itself a first place victory at StarLadder earlier in the year in a final against Na'Vi, as well as a couple of 3-4 places at CEVO Gfinity and ESL One: Cologne - not to be snubbed by any means. During the playoffs V.p has had a good number of strong wins, taking out Gambit Gaming twice with two 2-0 wins (once in the group playoffs, and again in the Last Chance Bracket). Even it's previous game - up against Ninjas In Pyjamas - was a strong showing, mostly leading in both maps ending with a 8-16 and 16-7 pair of victories, even crushing NiP for ten straight rounds in the final half of its second map. But then there have been a handful of not-so-strong games, too. It was handily put into the Last Chance Bracket by Team EnVyUs, for example, meaning the squad had to fight its way into the finals. Virtus.pro's semifinal match is going to be a close one, and it'll be hard to tell who could manage ultimate victory between it and Mousesports. In the end it'll come down to whichever team wants it the most, and V.p will need that extra gear if it wants to make it in the finals. And if Na'Vi does make it to the finals against V.p, the Ukrainian team will be looking for vengeance after the pair's previous battle... it'll be a tough set of games for Virtus.pro, that's for sure.