Once one of the most respectable professions those not born to nobility could aim for, thatchers were people who constructed roofs with little more than straw and string. In modern CS:GO, there've been many in-game leaders who have been the equivalent of a thatcher in Counter-Strike, with Mathias "MSL" Lauridsen, Seangares, and Pujan "FNS" Mehta coming to mind. These in-game leaders were famed to create a team structure from lower-value players and make them contestants when it came to going up against bigger names. Thatcher IGL's came from the lack of resources that once plagued teams that weren't at the top of their domestic scene. They'd ultimately always have any star players they trained stolen away by higher tier teams, and not often be given a chance to compete consistently at the top level of the sport. Of those leaders, perhaps the most prolific would be Fatih "gob b" Dayik. Legendary in-game leader from days before I had even heard of esports, Gob B has time and time again been called one of the tactical masterminds of the game by analysts and players alike. Without a doubt, he's the ultimate thatcher, where although his team has made it comfortably into the top ten in 2018 – man for man they would have been considered weaker players than some of the other teams present in their ranks. [caption id="attachment_107134" align="alignnone" width="600"]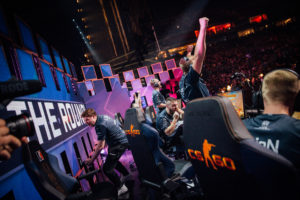 Credit: Adela Sznajder[/caption] Unfortunately for Gob B and his team – Berlin International Gaming (BIG), this meant that they couldn't do much more than flirt with teams ranked in the deeper end of the top ten, and wouldn't be a guaranteed win over many of the teams below them either. Still, the team had been a massive step up for him, as his time in CS:GO hadn't always been such smooth sailing. In January of 2016, NRG Esports – now one of NA's great Cinderella stories – brought in three German players to play under its banner: Gob B, Johannes "tabseN" Wodarz and Nikola "LEGIJA" Ninić. With NRG being one of the first teams to get VC funding, and Gob B being the storied leader that he was, it seemed like a much weaker America could be at the mercy of Gob B's mind. After a year in the team, the project was clearly going to be unsuccessful. Despite a decent showing at their first LAN, where they were able to get a best of three win over a still elite contender Envy, they'd been unable to place above sixth at any other LAN event in the year. Reputation significantly tarnished in the weaker field of North America, Gob B and the Germans went back to Europe – shoulders stooped and heads low. Germany however, met them with open arms and a new organization: Berlin International Gaming. Fast forward a year, and BIG had managed to get multiple upset runs at tournaments, with exploitative strategies and good utility usage - showing off that Gob B wasn't done yet. Come 2018 though, their stock had started to drop, as teams became warier of playing against them. Players were shuffled in and out of the roster, and the introduction of Owen "smooya" Butterfield marked a point where now there was actually a field of talent in the team that die-hard fans of the team would go as far as calling international-star level. Here was where Gob B's challenge started to become clear.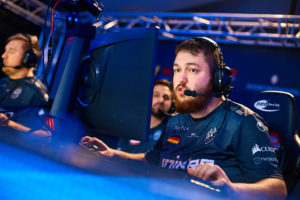 World Class Stars, or World Class Gob B?
Throughout 2018, BIG fans would have to face a certain reality: their team was not going to go past the rank 9 mark worldwide for any sustained amount of time. Their team was the ultimate gatekeeper team. Here was where the conundrum started. If a team is stuck at the bottom of the top, then there are a few different possibilities for why that could be the case. The first one, which is that the teams above them are just too strong, should be dismissed without thought. We are in an era that might possibly be the weakest top ten we've ever had in Counter-Strike. MiBr, Fnatic, NiP and to a lesser extent, NRG, are not teams that have been stable or consistently an elite level threat. If there was ever a time for BIG to achieve the same status that NRG has, where they're considered on the cusp of the top 5, this was it. The second possibility? The players on the team were not skilled enough to go beyond a particular point. No matter how good an in-game leader is, no matter how well executed a round is, no matter how good your utility is, sometimes Niko just jumps from the smoke and kills four of your players. Sometimes, the skill just can't be compensated for.. Alternatively, you could say that Smooya and Tabsen, the star firepower for the team, were world class players and packed enough of a punch for the roster to move forward. Now, the third very scary possibility comes in.
What if Gob B was the bottleneck?
Most reasonable fans and players would say that it isn't really fair to evaluate his ability as a leader off of his team at the time. The bottleneck of the team was probably the players, with BIG's third rifler being streaky at the best of times. However, the question of whether Gob B was just a thatcher IGL, or he could move beyond to be one of the best was one that could never be answered. At least, not until the addition of İsmailcan "XANTARES" Dörtkardeş. Xantares is an infamous Turkish player who had time and time again shown that he had absolutely crazy mechanical prowess on his former team, Space Soldiers. With a host of crazy clips online, there's no doubt that Xantares had a skill ceiling just as high as any star player in the world. Unfortunately, that didn't ever entirely translate into a LAN environment prior to joining BIG. Now, with a veteran IGL, a well-synergised team, and a superb structure around him, Xantares is primed to succeed to the degree that has always been hoped of him. With Big's current lineup, there's no longer any excuses for Gob B. You no longer have the cap on your player talent, and now it's all up to him as the leader to enable his team to go on. At this moment, there's no reason why BIG shouldn't immediately be flirting with a top five spot in the upcoming Katowice major.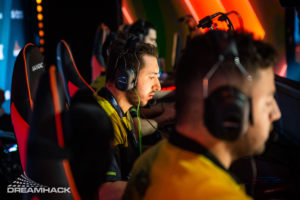 Xantares is a player who received offers from Faze Clan and Mousesports – two teams ranked much higher than BIG, one of which probably pays a much higher salary too. Despite that he chose to go with BIG, believing that to be the team he could excel on. Although there's the angle of Gob B's Turkish heritage, there's definitely a huge indication of belief in his ability to lead him as a player to his peak. There is no giving the excuse that maybe it's the star player who is making trouble for the leader. Not just that, but this was the perfect time to make a move, right before the Katowice Major.
The Element of Surprise
With a team as tactical as BIG, research has to be one of the key concerns for their opponents going into the Katowice Major. The Xantares move was announced at a point where BIG no longer had any tournaments to play, where they no longer had any demos that could be recorded of them. Unlike most teams where you have to give them time to set up, go to a few tournaments and then you expect them to hit their stride, this is the perfect chance for BIG to come out at the major, guns blazing. With no possibility of research on Gob B's tactics, starting off in the top 16 of the major, and this many weeks of research to prepare, Katowice itself should be BIG's great honeymoon. Now, with everything set perfectly in place, all the pressure is on Gob B. Gob B is at risk of not being able to take the leap towards being amongst the elite leaders of this day and age. He wouldn't be the first leader to capitulate after coming this far. History is littered with such examples.
MSL, after his success with Dignitas and initial success with North, was never able to utilise the huge funding that the project had, and ended up being incapable of utilizing star players to greatness. FNS, a player who was reputed for being able to have upsets over top European teams from time to time off the back of his tactics, but never truly managed to contend consistently at premier tournaments. Cadian, who managed to put up a fantastic showing and make the London Major with Rogue but also has thus far shown no reason to believe that he can take the funding of North and elevate them to the top. Counter-Strike has had thatcher leaders after thatcher leaders – primarily due to a lack of resource. Now that we have the funding, many of these are having their mettle tested. Now, it's Gob B's turn. Katowice will show us whether Gob B is likely to turn out just a thatcher or to truly be one of the noblemen of Counter-Strike. This is his chance to fight for the top.