Every king's reign must come to an end. Every leader must ultimately crumble. Every dynasty must be torn apart from within. Katowice could be the mark of the Brazilian downfall. Gabriel "FalleN" Toledo. The godfather of Brazil. The King of the South. The one who propelled Brazilian Counter-Strike forward to a point where it too had an era, and it too was able to win back to back major championships. Underneath his iron fist, some of the most incredible roster moves took place, taking what was once Keyd Stars to a major-winning Luminosity, to a reign-extending SK Gaming which even after it peaked was never out of contention for a championship.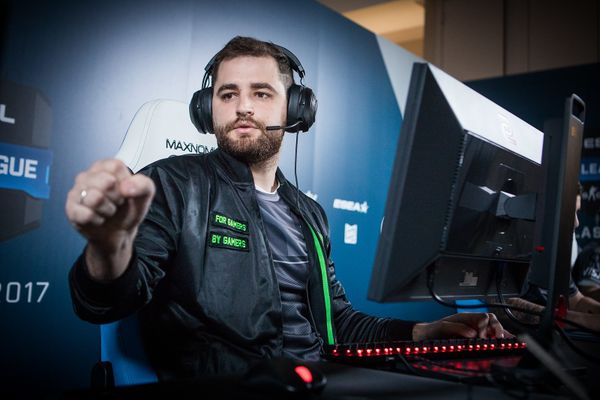 For me, the hallmark of Fallen's success as a leader isn't just his ability to frag, and his ability to lead a team, or for that matter his major victories. It's the fact that he's placed top four at two majors while fielding stand-ins. João "felps" Vasconcellos at the Boston Major 2018, and Ricardo "fox" Pacheco at the Atlanta Major of 2017. Even with those ringers, one could never place a safe bet against the team. And yet, for a throne so strong, it was the team's debut underneath the flag of MiBr where a chink in their armour was first seen. At first, it was brushed off as roster moves being needed, ending up with Epitácio "TACO" de Melo and Ricardo "boltz" Prass being outlawed from the Brazilian kingdom. But this was where problems came through and were highlighted across 2018, which turned out to be the worst year ever for the fabled roster. For the first time in Fallen's history throughout CS:GO, it seemed as if he were shaken. It was time to play the money card that came with the MiBr brand, to make the ultimate power play. Seeking out the ultimate Counter-Strike machine, Oleksandr "s1mple" Kostyliev himself, Fallen showed the initial signs of weakness. This was not a king who trusted his own people to be able to step up to defend their lands. No longer was the Brazilian core going to find some lost wonderchild in their local scene and elevate them to unimaginable heights.
S1mple's transfer failed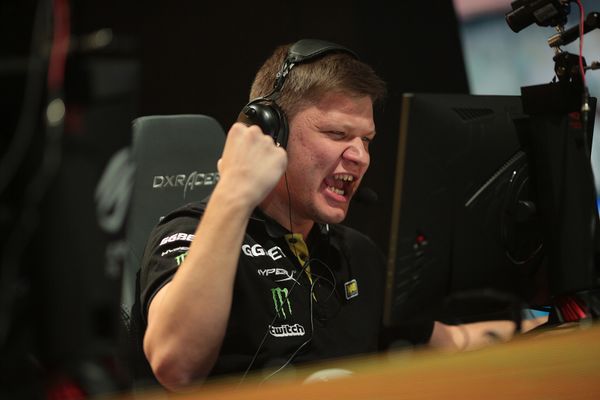 Natus Vincere gave too many hoops to a point where MiBr could no longer afford to jump through them. They went through superstar after superstar. Niko, Olof, Shox, and god only knows what other names were being rumoured to have been approached by the legendary core. Yet all declined. Eventually, they settled with the initial replacement of Taco with Jacky "Stewie2K" Yip. The reigning major champion, and North America's sweetheart. This was the move that shook them to their foundations. Yet, that wasn't the only thing of interest. This was the move that rocked the throne itself. On the May 4, 2018, Marcelo "coldzera" David in an interview announced that he was now the one taking over the in-game leader role. The unimaginable had happened, Fallen himself had given up the reigns of the roster. Speculation flew around the scene like wildfire. There were rumours that Coldzera had lost faith in Fallen, and had been looking to take flight into the arms of Team Liquid, where his countrymen Taco and Zews lay waiting. Eventually, the crown found its way back onto Fallen's head. He was the IGL yet again, and soon Boltz too found himself removed from the MiBr roster, to make way for Tarik. Yet, the problems for the king remained, as control was shared with one more...
Janko "YNk" Paunović – Strike Two
Despite expressing his desire to not keep a coach, it was evident that something was going wrong in the roster. What was once a well-oiled machine of communication and firepower held below Fallen's thumb had now dissolved into an English-speaking mess which was surrounded by questions of whether they were to fall out of even the top ten.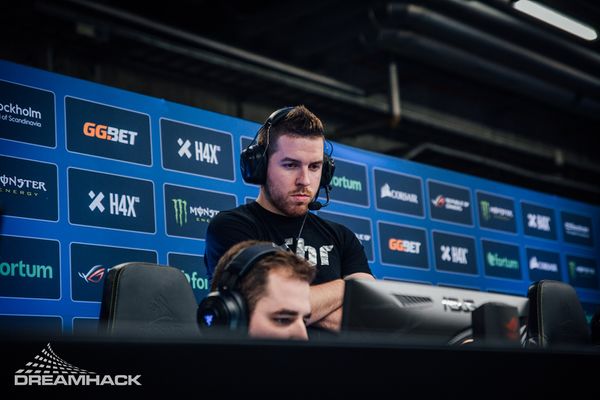 Soon, it was seen that Janko "YNk" Paunović's presence was needed. Although a prominent mind within the community whose analysis from the desk struck home for many viewers, professional players or casuals alike, YnK's abilities to coach a squad as tumultuous as the Brazilians were untested at best. With no substantial in-game achievements - as coach or player - on his resume, it would have been nigh impossible to conceive the Fallen of days past respecting his presence at the war table. Yet, it was obvious that something was needed, and there was no-one else Fallen could have gone for at the time. Coldzera's stance necessitated the addition of a coach, and more and more it was seen that Gabriel was at the mercy of his squad's wishes, and not the other way around. This was not the talismanic leader who held the power of life and death over his countrymen's careers. Things started improving. With the addition of Tarik and YnK, Stewie2k seemed to be having a reasonable impact again, and shadows of years past were seen as MiBr once again climbed through the ranks. But it wasn't enough. It was visible to all who were watching, that the team was not likely to move past the top 5-6 team mark. This, in a time where every team in the top 10 save Liquid and Astralis had seldom achieved any level of consistency in results, was just not enough. Simultaneously, Fallen's form wasn't coming back up. Fer was not the same force of nature that was once seen, pushing out near blindly into the fray, only to bury two bodies alongside his own. Coldzera was the only rock of performance, but that simply wasn't enough. They were pushing the best to the very limit, but gone was the tactical play of Luminosity, and gone was the clutch factor of SK. Just because they could push the best to the limit, didn't mean they could beat the best. Meanwhile, Taco was flourishing under Liquid, the second best team in the world. Zews and himself were having success after success underneath the seahorse flag. Fallen had to go back; he had to admit that more than once, he had made a mistake.
Flashback - Felps and Taco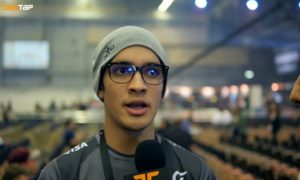 Soon, an announcement came through: Stewie2K was traded to Liquid for Taco and Zews, with Tarik being put onto the bench. The fifth player was soon leaked (and later confirmed) to be Felps himself. The lineup of 2017 was back - what had once dominated for months on end, only to fail to internal conflicts courtesy of an infamous push down banana in Dreamhack Malmo, was back. Something about the nature of the move changed. This wasn't the same as Fallen allowing Boltz a second chance to play in a winning roster. This wasn't the same as Fallen cutting out Fnx because they were fed up of being in semi-finals and finals without lifting a trophy. This was Fallen taking a knee, and admitting that it was not the players who were getting a second chance, but the very team they were removed from. It was time to bring a team together the old fashioned way, by gambling on players who no-one knew. From once having near-certainty in success, the swagger of champions, the team destined for success against all odds had stooped to a level where they desperately needed these players to join. Yet somehow, despite all this, Fallen is still comparatively untouched by any major degree of criticism from the masses. It was all chalked down to communication issues, various players not performing to their peak, problems with the American players not showing the form they once had in different lineups. It gets relatively less traction that Fallen went from being number six in HLTV's top 20 players of 2017 to not even being on the list. There's no point made about how he could have had a role to play in Coldzera's fall from consistently being number one in the world rankings to being number ten. No whispering of his part in having Fer go from number three to not in the overall rankings. In any other lineup, the in-game leader would have been torn to shreds in the court of public opinion. But Fallen was practically CS:GO royalty. Sure, he had a dip in form here and there, but it was never truly his fault. [caption id="attachment_107108" align="alignnone" width="600"]
Credit: Divulgação[/caption] There are no more excuses. There is a full Brazilian lineup, which has excelled underneath his hands in the past. This is a lineup where historically Fallen himself has not had to perform to the same degree individually to attain success. This is a lineup where he has one of the best star players in the world in Coldzera, one of the best support players in the world in Taco, and two of the best aggressive players you could ask for in fer and felps. This is a lineup where Fallen is no longer expected to control egos alone as he had in 2017 which ended up in the demise of Felps' playing style as Zews makes his entry back into the team as a coach. This is a lineup where Fallen's tactics will be the sole bottleneck to success for the team. This is a lineup where Fallen has his last chance to keep his Brazilian throne. In Katowice, will the king fall?