While Astralis continues to dominate the competition of high-level Counter-Strike play, there's a very different, much more volatile war going on for their participation and our eyeballs at the same time. One of the most appealing parts of CS:GO as an esport is its open third-party circuit, which creates a varied and high-quality broadcasting experience but also necessitates a merciless fight between the different companies and tournament organisers setting up these events. With the Valve-sponsored majors' prestige taking a dip recently due to a high-variance format and a plethora of teams past their selling date stinking up the place – issues mostly fixed with its latest iteration –, there's even more of a reason to fight for the title of the premiere third-party competition. Scarcity is the foundation on which our economics reside – in the case of CS:GO, the true limitation is the number of elite teams around the place. So what do you do as a tournament organiser when many others are also trying to get the same sides to attend your event instead of theirs? Jack up the prize pool, propose a better format, maybe create some other sort of incentive?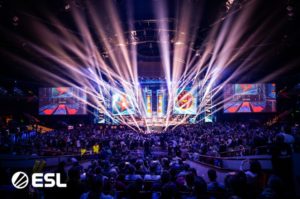 The Intel partnership has given ESL a veritable financial arsenal to use in this conflict, and they've leveraged it fairly well – the Intel Grand Slam and its million-dollar boon, while imperfect, has successfully created an overarching narrative for a set of individual events under their banner and was clearly intended as an additional incentive for teams to attend their tournaments instead of the competition's. And yet, the real shot across the bow was the massive rule changes for ESL Pro League's ninth season which moved the competition to a LAN environment. Previously, its duopoly with the FACEIT-owned ECS would feature two fairly similar competitions with an online group stage awkwardly sandwiched between LAN time-slots and an eventual offline final – now, it's become a full-fledged event on the calendar of its own with a LAN group stage played at a specific venue and (one would assume) the appropriate commitment of participation by every team involved. This sort of thing does not come cheap, but it clearly pushed it above and beyond the competition. ECS's response came soon thereafter, clearly a budget option but a unique proposal nonetheless: a set of weekly online mini-tournaments with the winners clinching a spot at the eventual LAN final. It allows teams to tailor their level of commitment – arguably an admission of defeat when compared to the Pro League – and relying on best-of-three matches all the way through adds a bit of extra legitimacy to otherwise fluky online games. Similar back-and-forth moves are visible in the LAN scene as well, further complicated by ownership concerns. Let's just say Astralis were likely heavily incentivised – if not required – by RFRSH to attend the BLAST Pro events instead of the ones that were part of the Intel Grand Slam circuit that were taking place at the same time. Scheduling concerns will likely keep piling up as the Pro League elbows its way into the LAN field, especially if you consider the fact that the second major of 2019 will take place right after a player break: there are simply only so many prime-time slots to go around.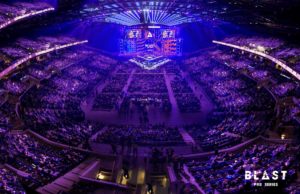 There are also whispers of player fatigue and it's notable how some teams have become a lot more selective about attending events: NiP haven't played a LAN in 2019 until the major and the YNk-infused roster of MiBR also seemed to take a pick-and-choose approach when it comes to attending LAN events. While the game's second tier is uniquely strong and features many big names, a downgrade like StarSeries' slow downgrade from featuring all top five teams in Season 4 to just Liquid, mouz and Na'Vi in the fifth and eventually none in the next one has not helped its viewership – and it makes sense why they've opted to return to twelve invites instead of the five seen in Season 6. There's a predictable ebb and flow to all this right now, and perhaps the only real concern is the sustainability of the tournament organisers' arms race. Even though CS:GO's overall viewership keeps going up on a year-by-year basis, the broadcasts still grossly lack a PPV element and ESL's exclusive deal with Facebook was a well-publicised bust. It looks like the quality of the "product", if you don't mind the uber-corporate phrase, will keep improving both inside and outside the server – the question is whether we'll end up with a broadcaster with the same sort of iron grip and dominance Astralis is displaying in the game right now. Based on what we've seen in other esports and different facets of media, that sounds like the worst-case scenario.