We're halfway through ELeague Season 2's group stage, and already we're getting a sense of where some of the competition might be headed. Group A saw a confident - if unexpected - Mousesports take the lead, with FaZe Clan come in second. Group B, however, was a bit more of a shock with erratic teams Virtus.pro and Ninjas In Pyjamas coming in first and second respectively while Echo Fox and - especially - G2 Esports followed. It's clear that this season of ELeague could mix things up somewhat, and that leaves us wondering who might take the lead in the following two groups. So while you'll be able to catch up with the events of ELeague this weekend from 10PM on 11 November on Ginx eSports TV, you should first take a look at who we think will come out on top in Group C. Here's a look at the four teams battling for a place in the finals of ELeague Season 2, and how we think they'll perform.
Natus Vincere
While it's true that you can never truly count Na'Vi out, it's tough by the same virtue to believe that the Na'Vi we know - the dominating CS:GO squad of old - will just happen to turn up. It's last hot streak was at the start of 2016 where over the course of roughly three months it managed to achieve either first or second place in practically every premier event it attended. Since then its scoreboard placements have been hit and miss, with only a couple of notable successes - key among them being the first place victory at ESL One: New York. More recently it placed 3rd-4th at Epicenter, but with its first game being up against SK Gaming - a team who has been performing far more consistently of late - it's hard to imagine Na'Vi winning this match. Moreover, we can expect a tough fight on its hand in this group stage, perhaps even meaning placing fourth or third is all we can expect to see from Na'Vi. There are a lot of Na'Vi fans out there, though, so let's hope the team we remember will be on show with its first match to give it the confidence it needs to proceed.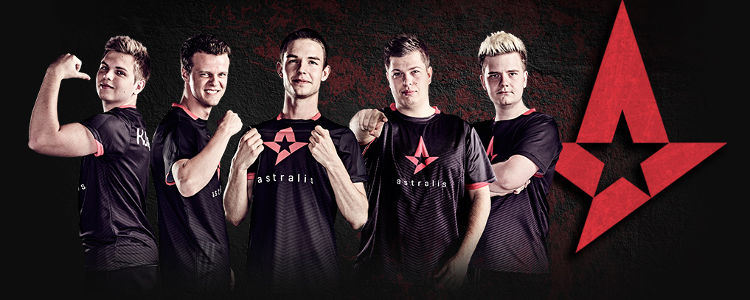 Astralis
There was a time when the hype surrounding Astralis considered them the big threat to most competitions, but that never really amounted to very much in truth. Despite some aggressive play and high placements early in the year, it's only achieved a first-place victory at the first season of ECS. Everything in between and since then has largely been rather middling placements. But there's no forgetting that this is a team that consistently competes at this high-level, qualifying for the majority of core CS;GO tournaments - and that takes a great deal of success. It's hard to see a situation where Astralis comes out on top of the group stage, especially when considering its first match is against a proven team in Alternate Attax. We'd put Astralis at the bottom of the table, but if it faces Na'Vi then it could at least hope for a third-place position in the group stage - not that that's of any real comfort. It's not played on form recently when it's come to high-level competition, and that alone puts doubt in our mind that we could see it survive the group stage.
Alternate Attax
This is one of the first premier events for Alternate Attax to actually progress into, and so it'll be a team looking to perform as well as it can to make a name for itself. Of the four teams in the group, this is a team with something to prove. The rest are all big names, and though they each want to make it further this is a real opportunity for Alternate Attax. And the thing is, it's not like they're a poorly performing team. They've been consistent winners of weekly events, while many of the majors and minors it attends it usually comes out on top - if not first-place, then a respectable podium finish. It's whether or not it has the composure to compete at a premier level against some of the biggest names in CS:GO that has not yet to be tested. But history tells us it's usually the determined that succeed, and for that reason we'd expect to see AA challenge for a place in the finals - perhaps a second place finish in the group stage.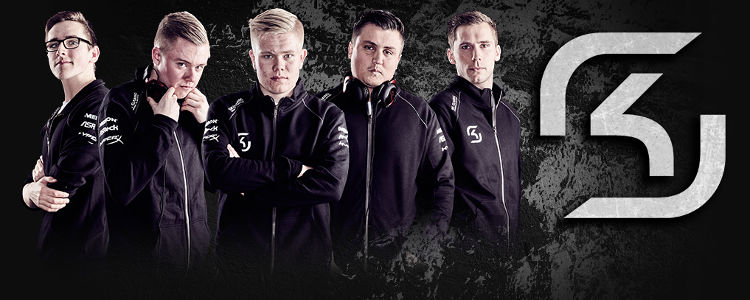 SK Gaming
While there are no clear frontrunners in this group, SK Gaming is probably the closest we have to one. As Luminosity, this Brazilian roster basically took control of the first half of CS:GO's 2016 tournaments, coming in first-place at a number of premiers and placing between second and fourth with so many more. After the move over to SK Gaming its success has been quite as grand, but it has still posted high placements very consistently. With the group it has, SK Gaming is likely to at the very least qualify for the finals. But its first match is up against Na'Vi who has had a poor run as of late. It's never going to be easy to predict a match between the two, but based on recent evidence it's likely going to favour the strong Brazilian squad as they have proven their composure in so many more recent matches. Whether SK Gaming can take it all the way in the ELeague will be harder to envisage, in part because it seems the European CS:GO squads are starting to really make themselves known in the scene. But to see SK Gaming top the group stage would not be such an usual sight.
---
You can tune in to Ginx eSports TV from 10PM on Friday 11 November for the latest ELeague Season 2 Group C action, and continue on the 12 November from 9PM.