While Blizzard has boasted how they are making Diablo 2 Resurrected accessible to everyone, some players have gotten upset about the lack of TCP/IP P2P multiplayer, and others have been wondering when the first ladder season will get underway, since Blizzard recently confirmed it won't be at launch on 23rd September 2021. 
Now, the developers have shed some light on the first ladder season in Diablo 2 Resurrected and cleared up confusion about previously ladder-only Runewords as well as Horadric Cube recipes.
When does the first Diablo 2 Resurrected ladder season begin?
Taking to the Diablo 2 Resurrected forums, Community Manager Hooley shed light on the developer's plans for the first Diablo 2 Resurrected ladder season.
Expecting some form of server connection issues as launch, the race for the first level 99 on ladder could be in jeopardy if ladder releases with the game on 23rd September.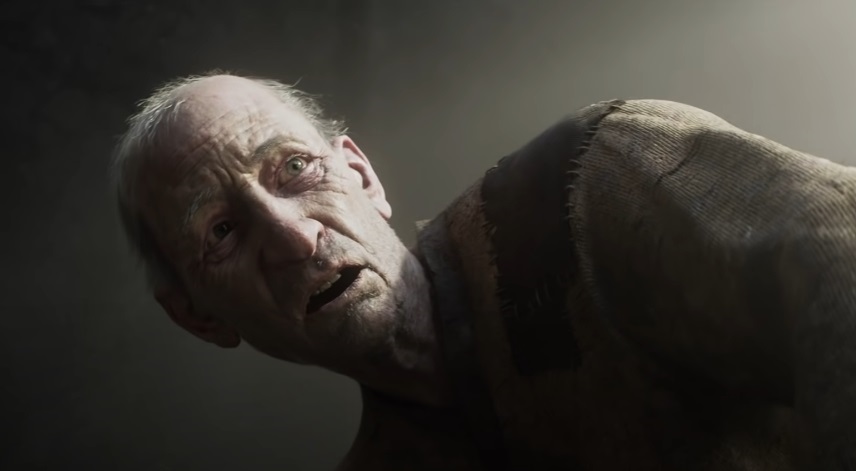 To that end, Hooley explains the decision to delay the first ladder season in Diablo 2 Resurrected: "To mitigate server impact and protect server stability of the game during the launch window, we plan to have Ladder rankings and listings to be implemented shortly after launch.
"This will enable players to have a fair chance to partake in the race that comes with the first season's Ladder for Diablo II: Resurrected and not run into any possible launch window stability issues that could impede that experience. Once we have a more precise gauge on this front, we'll notify the community of the exact date and time in September."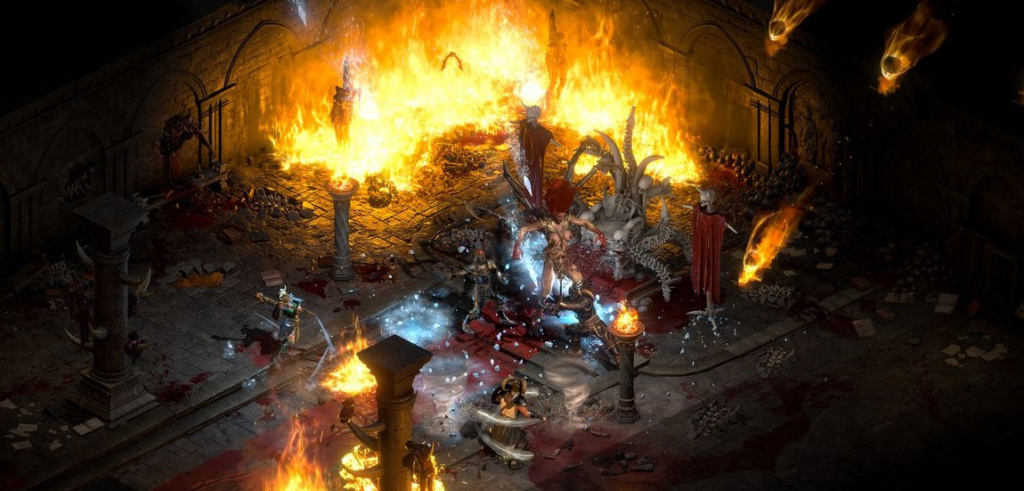 While we don't have an exact release date for the first Diablo 2 Resurrected ladder season just yet, the last part in the quote does signify it won't take long for the season to begin following the game's launch, which is great news for fans.
Blizzard also aims to make seasons shorter in Resurrected. The original Diablo 2 seasons ran for six months, but the developers have not confirmed how much shorter.
Blizzard ended the update about the ladder season start time by saying "We look forward to sharing the Ladder start times with the community. Once we have it locked in, we'll provide early enough notice so players can make the appropriate accommodations for their race to 99."
Diablo 2 Resurrected ladder Runewords, unique items and recipe update
Runes and Runewords that used to be ladder-only will be available in singleplayer as well. This goes for unique items and Horadric Cube recipes as well and extends to normal multiplayer.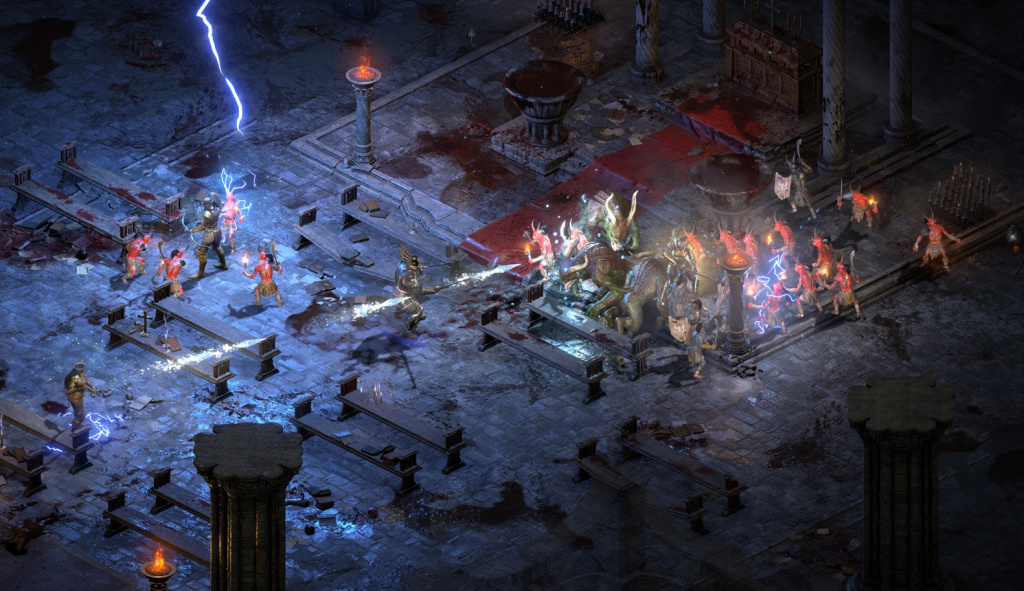 Community Manager Hooley explains: "We wanted to take this opportunity to share that Ladder Only Rune Words, Unique Items, and Horadric Cube Recipes that were once restricted to Ladder rank play will now for the first time be included in non-ladder multiplayer and single-player play.
"We understand these items complement prominent builds and playstyles cherished by the community. Furthermore, we have heard the community ask to include these items into the single-player experience for quite some time. Now players playing solo can also partake in the metas that have become popularized from the original multiplayer Ladder experience. Furthermore, single-player will now also include access to the Pandemonium Event and Uber Diablo content."
So there you have it, more details on the first Diablo 2 Resurrected ladder season. It's great to see Blizzard listening to community feedback, and allowing for previously ladder-only recipes as well as Runewords to drop in singleplayer and non-ladder multiplayer.
Don't forget to check out our dedicated Diablo section for guides, news, leaks and much more so that fans of the iconic ARPG franchise stay up to date with the latest information.
---
Check out our video below, discussing Diablo Immortal's story and how the game fits into the franchise's timeline.
For more news on the game and the iconic ARPG franchise, check out our sections dedicated to Diablo 3, Diablo Immortal, and Diablo 4. Get the latest guides & tutorials for your favorite Diablo title below.
Diablo Immortal Guides - Character Server Transfer | Next Hungering Moon | Hell Difficulty Levels | Combat Rating (CR) | Recruit A Friend | Redeem Codes | Next Season | Fractured Plane Event | Vote Kick Feature | Next Helliquary Boss | XP Bug Fix | Class Change | Max Level Cost | Lost Pages | Legacy of the Horadrim | Player vs. Player (PVP) | Set Items | Resonance | Potency | Level Progression | Trading | Crusader Build | Barbarian Build | Monk Build | Necromancer Build | Marketplace | Zone Events 
Diablo 2 Resurrected Guides - Ladder Reset | Magic Find Bonus Event | Holy Grail Challenge | Underground Passage Location | Character Deleted Fix | Black Screen Freezes Fix | Unable To Start Fix | Best Assassin Build | Best Barbarian Build | Best Amazon Build | Secret Cow Level | Runewords | Attacks Missing | Horadric Cube | Cairn Stones | Reset Skills & Stats | 
Diablo 3 Guides - Zoltun Kulle Adventure Mode | Puzzle Ring | Ramaladni's Gift | Death's Breath | Next Season | Kanai's Cube | Sanctified Powers | 
Diablo 4 Guides - Cross-Play & Cross-Progression | Dungeons | Game Pass | Endgame Beta | Book of Lorath