As FaZe Clan lifted the StarSeries trophy in front of a packed crowd in Kiev, a wide array of emotion could be seen across the faces of their players, each of which had it's own story to tell.Whether it be the ever blank stare of AWPer Aleksi "Allu" Jalli, the content smile of Fabien "Kioshima" Fiey, or the elation of new members Nikola "NiKo" Kovac and Finn "Karrigan" Andersen, each had a unique reason that made this win just a little more special.For many, this is the first premier tournament win of their careers. Most notably perhaps, NiKo, who is currently considered one of the best players in the world. NiKo consistently showed his prowess while featuring for Mousesports, however it was simply impossible to name him the definitive best player in the world while he wasn't playing as a star role for a top tier lineup. The step-up to FaZe was, and perhaps still is, his chance to seize that title. NiKo was one of the star performers at IEM Katowice, but that performance didn't necessarily mean much if he couldn't consistently reach that level. One month later, he did it again.It's not hyperbole to suggest that this could be the start of an era similar to that of Olof "Olofmeister" Kajbjer of Fnatic, who was the uncontested world's best in his prime. If NiKo and FaZe can start racking up trophies, he may very well cement his spot as the best.Allu is not in the discussion for world's best, but boy is it a relief to finally see the AWPer pick up his first premier title in Counter-Strike: Global Offensive. The player has an almost absurd number of second places and top four finishes to his name with Ninjas in Pyjamas and FaZe Clan, and it's about time he lifted the trophy for once.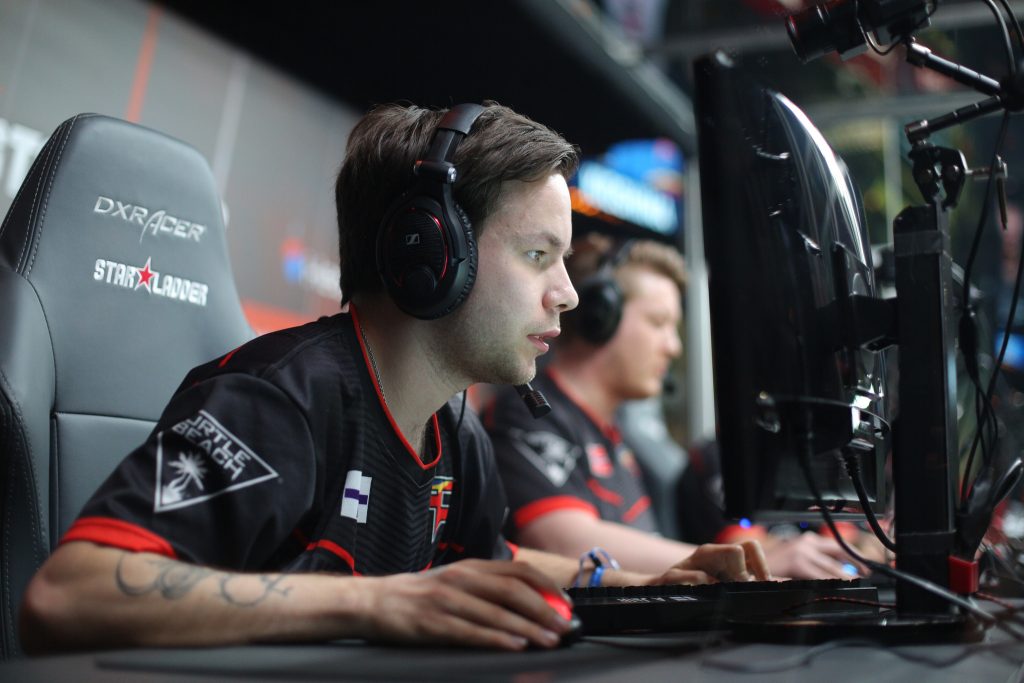 FaZe AWPer "Allu" finally found his win in Kiev
The Finn has had a rocky career thus far. After joining NiP as a potential solution to their problems, he simply became another "fifth man" and stepped down after a year on the lineup. His time on Finnish lineup ENCE Esports didn't find him much success either, so his return to FaZe Clan may very well have been one of his last opportunities to prove that he was capable of competing at the very top of the scene.
Prior to the Kiev tournament, Allu had six second place finishes at tournaments worth $50,000 or more. Putting an end to that streak, while also defeating the undoubted top team in the world in the grand final, will no doubt do wonders for the player, even if his icy cold stare suggests that it's just another day at the office.
Fellow team-mate Havard "Rain" Nygaard also picked up his first premier trophy as one of the oldest members of the lineup. Rain was part of the original team that formed in 2015, and has since travelled with the lineup to G2 Esports, and eventually FaZe Clan. Over the two years, many players have come and gone, and Rain will certainly be excited that he has finally found the winning lineup.
FaZe in-game leader Karrigan will have reason to celebrate, though it may be bittersweet. The Dane lifted the trophy at the expense of his former teammates in Astralis, and organization that he himself helped found. During a dip in form last year, he was removed from the lineup. His first return to Astralis ended in defeat, after his FaZe side fell 1-3 against the Danes at IEM Katowice. Karrigan found his revenge in Kiev though, proving that he's still got the chops to lead a team to glory, and perhaps putting his own name into the mix as one of the most effective IGL's in the scene.
Last but not least we encounter "the problem". You may know him better as Kioshima. The French player was famously cut from Team EnvyUs and specifically referred to as "the problem" by the team when asked why they were underperforming. The one way to quickly ditch that tag would be to top frag in a grand final against Astralis, which is exactly what Kioshima did. 68 kills over the three game series may have been the difference, especially considering the final map went all the way into overtime. Kioshima, now officially "the solution".
Each and every one of these players has a personal reason to find joy their success at StarSeries Season Three, however it's as a team that they must use this as a catalyst to continue battling for titles. The PGL Major is coming up in just over two months, and there will be fierce competition from the likes of Astralis, SK Gaming, G2 Esports, and many more. Many are still calling this the the Astralis era, but just maybe we may be witnessing the start of the FaZe age.
Photos courtesy of Starladder