In the esports world, Counter-Strike: Global Offensive has been the dominant first-person shooter for as long as I can remember. Of course, other titles have flirted with the levels that
CS:GO
has reached; Call of Duty came storming into the higher ranks of esports with the release of Black Ops 2 in 2012; Halo was on TV in the early 2000's and Quake was
the
 esport even before that. However, none of these have reached the popularity or prestige levels of CS:GO, especially with such longevity. It is a beast unlike any other in the FPS esports world.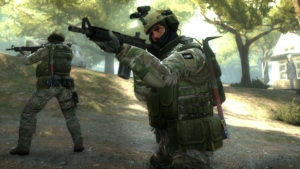 For many, that has begged the question of which FPS game could take the top spot from CS? There have been many attempts, but in my opinion, the only game that has the chance to do so is Ubisoft's surprise success story,
Rainbow Six Siege
. Siege was released in 2015 with esports tournaments – at the time on both PC and Xbox – coming shortly after. Despite a bumpy start, with the inaugural Pro League finals facing game-breaking bugs and hours of delays, the esports team at Ubisoft have taken leaps and bounds towards making Siege a genuinely viable competitive title. But how do they overtake CS:GO as the go-to FPS esport?
Increased access for players
Rainbow Six Siege already has the advantage over CS:GO in that it is available not only on PC but also on Xbox and PlayStation. There are also regular free weekends throughout the year, in which prospective players can jump in for a few days before committing to a purchase.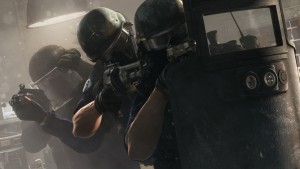 In my opinion, this should be the standard across any title, especially a competitive one with the intention of lasting years. It offers little to no reason for potential players to not jump on the bandwagon. I would, however, be keen to see the game be cheaper or even free. We've all seen the success of Fortnite: Battle Royale, and much of that can be attributed to the fact that it is a free-to-play game. With a game like Siege, which operates on a similar seasonal basis, I would be interested to see Ubisoft take a reduced-cost approach to the game, with players instead putting their money towards the season pass (which is around £20 every 3 months) and skins/charms for weapons. Of course, it wouldn't see the same success as Fortnite – we may never see that again, at least in my lifetime – but it would definitely help.
More LAN tournaments
If there's one thing you can't say about CS:GO, it's that there aren't enough LAN tournaments. In fact, you'd be hard pushed to find a weekend where there isn't a Counter-Strike tournament occurring. On the opposing side, Siege doesn't have nearly as many LAN tournaments as I would like. LAN tournaments are the lifeblood of esports, especially ones that are still growing, and as it stands Siege only has two Major events a year, and only two or three more featuring pro teams (though not often with all of the Pro teams, or the best ones). [caption id="attachment_106370" align="alignnone" width="600"]
Credit: Red Bull[/caption] More large-scale LAN events would not only give fans more great experiences and chances to meet their idols, but it also is more likely to attract new viewers. The appeal of a LAN event is well documented across all esports, and I really hope to see more offline Siege in the near-future.
Even more educational content
Anybody who follows the Siege scene knows that there is a lot of content being created, be it from pro players or just content creators, and a lot more educational content than you see for many other titles. One of the hardest things when starting out in Siege is learning some of the intricacies of the game: vertical play, proper drone usage, which operators are best to use on different maps or bomb sites. Even for people who have played for months, this can still be incredibly difficult to keep up with. What I would like to see is educational content from Ubisoft that teaches players how to overcome that initial skill gap. I can't tell you how many friends have picked up the game, only to lose interest because they feel so far behind the existing player-base. It was also a major issue for me when I first started out. I firmly believe that, whilst more a playability issue than an esports issue, this would help accustom more players to what they're watching, and not only what they're playing. Doing this makes a game that is so tactical a little easier to understand which, ultimately, is why CS is so popular.