The Rainbow 6 Siege ESL Pro League's auto-relegation has become a hot topic as of late. The final day of EU Pro League was intense as Team Secret and Natus Vincere fought for their Pro League lives in their respective matches. Ultimately, Team Secret's victory against Chaos and Na'Vi's draw against G2 Esports sent Na'Vi to Challenger League. At the end of the night, members of the pro community expressed how emotional it is to be in the situation and how unfair it is to the eighth place team.
This is no surprise. The auto-relegation system has been a point of contention within the community for a while. A recent opinion piece from SiegeGG re-ignited the topic with more Pro League talent talking about the issues with the relegation format. However, there was one big topic not discussed in detail. Why the auto-relegation system affects the value and growth of Rainbow 6 as an esport. This article will raise points on why this is the case.
Contextually throughout esports, leagues with relegation formats face challenges from investment standpoints. Looking at the CSGO case, Team EnVyUs' French roster faced a turbulent 2017/2018. Their issues as a team eventually resulted in auto-relegation from the ECS League and the ESL Pro League in May 2018. A month later, the French team was disbanded as the team lost much of its value. In addition, Riot Games eventually removed their auto relegation format in 2016 for League of Legends. Riot used this change as a building block to create a stable franchise model for the North American LCS announced mid-2017. Riot then moulded the franchise model into the EU LEC in 2019.
Even regular relegation matches can be difficult for teams and investment. Last year, Counter Logic Gaming's Rainbow 6 roster went from the group stages of the Six Invitational to relegated by Beastcoast. Whilst CLG was in the waiting room for Challenger League, most of the CLG players took offers to join other NA Pro League teams. As a result, CLG was forced to disband their Rainbow 6 Siege roster merely months after they purchased the team. CLG has since not returned to Rainbow 6. This is despite 2018 being a huge growth period for the esport, with new orgs entering and established orgs remaining committed to the scene. These points illustrate a recurring theme: relegation is a dangerous subject for teams involved in league formats.
So, what's the issue with Rainbow's ESL Pro League relegation format? To understand the worries from industry growth, we must value how important Siege's growth is. 2018 was an explosive year of growth for the game and esport. More and more organisations entered the game, more players wanted to compete, and the casual player-base bloomed. Ubisoft made moves that incentivised and rewarded long-standing organisations in the game under their pilot program. They released golden charms at the start of 2018 that split 21% of the revenue between all the teams, and a further 9% to esports prize pools. Furthermore, Ubisoft announced at the Paris Major in August 2018 that they would release 10 organisation-based skins for sale in September 2018. For every purchase of an org skin, 30% of that revenue goes directly to that team. It was clear Ubisoft really valued and still does value the big organisations getting involved in their esport.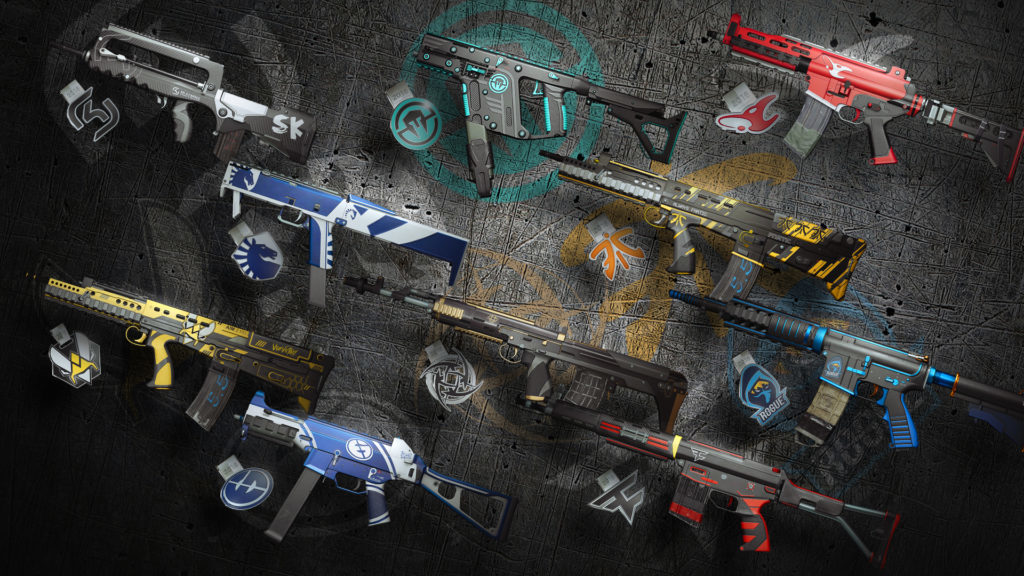 This is where a unique problem of Rainbow 6 Siege's competitive format emerges. As there are only 10 skins released so far, with plans to extend the pilot program further, big organisations want to be represented in the Rainbow 6 Pro League. One of the criteria for this partnership is based off of what an organisation brings to the table; social media activity, size, sponsorship, prestige. As an org, investing in a Pro League team with ambitions to partner with Ubisoft for this program, only to be auto-relegated, is a realistic risk.
Therefore, the approach to the ESL Pro League auto-relegation system should be reconsidered. The potential damage auto-relegation has on the growing interest from big organisations is evident. Na'Vi's relegation says that recent investments are prone to be hit hard. If Siege wants to grow in a more professional manner, then removing the auto relegation system is a good start.
There is nothing wrong with relegation in general. It punishes mediocracy whilst offering some stability in comparison to auto-relegation. But if auto-relegation continues to exist, Rainbow 6 esports may not be able to grow as efficiently in an industry experiencing huge growth.