Season 8 of the Rainbow Six Pro League is fast coming to an end, with the finals taking place this weekend in Rio de Janeiro, Brazil. Eight teams from across the globe will be competing for the $167,000 prize pool, the last premier
Rainbow Six Siege
event before February's Six Invitational. Unlike many other esports, the regional disparity in talent is nearing non-existent, so every single match is absolutely must-see because you really never know who's going to take the win. That said, I'm going to try my best to predict the exact placement for each team competing – but I won't be surprised to be completely wrong. So let's start from the bottom.
5-8th. FaZe Clan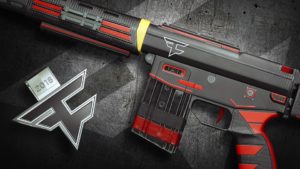 Despite their popularity and
prestige in other FPS esports
such as Call of Duty and CS:GO, the FaZe Clan Rainbow Six team is unlikely to make much noise at the Rainbow Six Pro League finals. They come in as the top Latin American seed but will be facing off against Europe's second seed Mock-it Esports, who improved leaps and bounds throughout the course of season 8. Though the FaZe team is a decent one, it's unlikely they have it in them to take the win here against a potential winner.
5-8th. Rogue
This is my predicted upset. Rogue comes in as the second North American seed, having narrowly beaten out SK Gaming and Spacestation Gaming to the spot. Though on paper they will naturally be seen as the stronger team, Japanese team PET Nora-Rengo have shown through recent results that they are only getting better – including nearly upsetting Rogue at Season 7 finals. I think in this first-round matchup we see Nora-Rengo finally get the win, but I won't be surprised if Rogue progress in the tournament instead.
5-8th. Fnatic
Fnatic may progress further if they weren't playing against Evil Geniuses, commonly regarded as one of the two best teams in the game. With players like Etienne "Magnet" Rousseau on the team, there is always the potential for a surprise, but I don't think this is where we see it. Evil Geniuses are simply too good to beat at this stage of the tournament.
5-8th. Immortals
Immortals are even more unlucky than Fnatic, as they come up against one of the most dominant teams in not just Rainbow Six, but in esports history. G2 Esports' Rainbow Six team are no strangers to success, and it is near-impossible for Immortals to take them down in this matchup. Immortals are the second best team in Latin America and are some way off of top-seed FaZe Clan. That's about all you need to know for their hopes of challenging G2.
3-4th. PET Nora-Rengo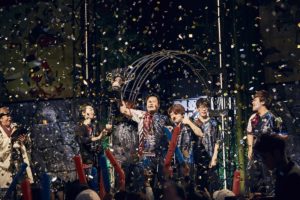 Though I could see them sneaking a win against Rogue, I just don't think they could do it twice. Nora-Rengo has been a slow success story this year, going from relative unknowns to looking like genuine competitors. That isn't likely to change at Season 8 finals, and with the visa issues they have been facing, I'm not even completely sure they will make it this far.
3-4th. Evil Geniuses
Evil Geniuses probably has one of the more disappointing stories in Rainbow Six esports. In my opinion, they are the second-best team in the world, and their placements back it up. They finished second at the Invitational, second at DreamHack Austin, and second and the Six Major in Paris. The only other LAN tournament of this year – the Season 7 finals – they were knocked out in the first round by arch-nemesis G2 Esports. Here in Season 8, I see G2 beating them once again in the semi-finals, taking them away from a win once again. However, if they can get the win over G2 here, I firmly believe Evil Geniuses will finally get the win they've been chasing for so long.
2nd. Mock-it Esports
Following the prediction of Nora-Rengo beating Rogue, Mock-it is gifted with what is a fairly easy task (on paper). The Japanese side has not yet proven that they are capable of beating the strongest teams, and
Mock-it's unexpected great performances
throughout the season proved that they are capable of hanging with the very best. I feel confident in saying that we will be seeing an all-European final in the Pro League finals for only the third time in Rainbow Six Pro League history, with the previous two being all the way back in Season One – one on Xbox One, and the other on PC. That's how long it's been. However, Mock-it doesn't quite have it in them to take my predicted winners in a best-of-3 matchup. I'm not sure any team does.
1st. G2 Esports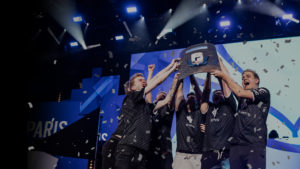 G2 are undoubtedly the best team in Rainbow Six Siege. They have proved time and time again that they are the team to beat, and any loss is a genuine shock. However, they have not won a Pro League final since Year 2 Season 2, whilst playing under the Penta brand in August 2017. In the two seasonal finals since then, they were beaten by Black Dragons for 3-4th and Team Liquid for second place. Maybe LATAM teams are their weakness, or maybe it's just poorly timed off-days, but I don't imagine this team will allow the same to happen for the third time in a row. Now, G2 is out to prove that there can be no question marks around their dominance in the esport – not that there should be, regardless. I expect them to comfortably beat Mock-it in the final match of Season 8, despite being held to close matches by them throughout the season. You can tune in to the tournament on November 17-18 on the official
Rainbow Six Twitch channel
, and even
secure some drops
in the process!