With the issues that were delaying the
Rainbow Six Siege
Pro League now seemingly fixed, and the postponed dates being moved to start just next week, I wanted to look at where I think each team will place in this season's Pro Leagues in Europe and North America.
Europe
1. G2 2. Team Secret 3. Penta 4. LeStream 5. Mock-it 6. Team Empire 7. CHAOS 8. Ence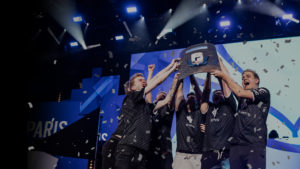 If you're a regular viewer of Rainbow Six esports and don't have G2 Esports placing an unquestionable first in the European Pro League then I'm not sure what game you're watching. They are undoubtedly the greatest team in the game, perhaps the most dominant team in all of esports right now, and this doesn't look to be changing any time soon. The team so rarely gives their opponents the opportunity to find any momentum and play the game to a mechanical near-perfection. Think SKT during their years as the dominant force in League of Legends. I expect Team Secret to one-up last season's performance, where they came third after an agonising string of tied games that ultimately cost them a LAN spot at Pro League finals as well as the Six Invitational. The only team to beat them in season eight was G2 and, providing they keep up appearances, a lot of those tied games will be converted to wins in season 9. Shortly behind them, I predict Penta and LeStream – perhaps a controversial pick, as LeStream lost two of their fan favourite players in Olivier "Renshiro" Vandroux and Gaël "Liven" Gruyere during the break. However, both teams have proved that they are capable of playing around the top level – but maybe not quite as much as G2 and Team Secret have. [caption id="attachment_106390" align="alignnone" width="600"]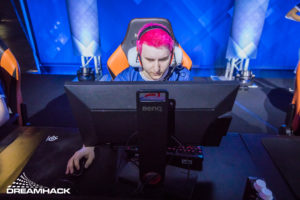 Credit: Stephanie Lindgren[/caption] Mock-it and Team Empire round out the final non-relegation spots, with Mock-it having perhaps over-performed in season eight and Team Empire's most recent tournament – a third-place finish at DreamHack Winter – saw them get the better of teams such as Spacestation Gaming and Mock-it. Finally, the team I have filling the auto-relegation spot is Ence, with CHAOS taking 7th and having to attend the relegation playoffs to determine their fate. I may be being a little harsh on CHAOS, but the fresh talent in the Pro League may be enough to push them further down the rankings, with both Ence and Team Empire making very strong appearances in last season's Challenger League. Though Challenger League and Pro League are clearly wildly different beasts, both teams have shown in the last year that they are capable of taking down the big teams, with high skill ceilings that we may be yet to see. Ence losing star player Aleksi "Uuno" Työppönen to LeStream after securing Pro League qualification has really hurt their chances this season. His replacement, Alex "Slebben" Nordlund, may yet be an issue that could see the team face relegation, but only time will tell.
North America
1. Evil Geniuses 2. Rogue 3. SpaceStation Gaming 4. DarkZero Esports 5. Cloud9 6. Rise Nation 7. Ex-Noble 8. Excelerate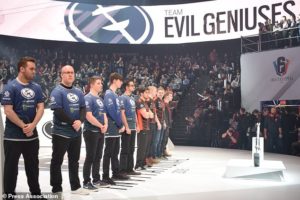 Similar to G2, Evil Geniuses are without a doubt the best Rainbow Six team in North America. Arguably the competition isn't quite as strong as it is in Europe, but that doesn't diminish the fact that Evil Geniuses have been G2's only real competition to the Rainbow Six throne over the last year. Not far off them are Rogue – capable of beating most teams but never seem like they'll take the next step and win championships. Nonetheless, they'll expect to secure the Pro League finals spot that evaded them in season eight, edging out Spacestation Gaming who I envision seeing out the season in third place. At DreamHack Winter, G2's Niclas "Pengu" Mouritzen even tweeted that SSG was 'the strongest team' he had scrimmed at the event – a big claim, coming from one of the world's greatest.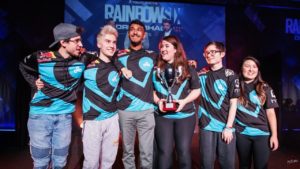 In fourth I have DarkZero, the team formerly of SK Gaming. They are a team that have separated themselves from the middle of the pack but are still yet to prove themselves at the highest level. I expect this to continue, with the squad just missing out on Pro League finals but taking some commanding wins on the way. Making up the lower half of the table, I have Cloud9 and Rise Nation in fifth and sixth, thus qualifying for the next season of Pro League. Cloud9 had moments of brilliance over the last few months – including a win at DreamHack Montreal – but this tapered off with some poor results in the Pro League and generally looking like a middle-of-the-pack team. I expect more of the same here. Naturally, the teams I have taking up the bottom two spots are the former Noble team in seventh and Excelerate in eighth, reflecting their recent Pro League promotion pretty succinctly. They are clearly talented teams and players, but I believe the drop-off in skill is much more prevalent in North America than Europe. These two teams will undoubtedly struggle and, honestly, I'll be surprised to see them come anywhere but seventh and eighth. The Rainbow Six Pro League is a long season, and over time we may see any team rise and fall beyond expectations. However, as it stands right now, I don't think I'm far off. Let me know if you agree!