Team Vitality has been making a real tremor on the competitive stage for the EU
League of Legends
Championship Series. They managed to go from being only 8-5 to 12-6, ascending the ranks while taking down top teams like G2 Esports and Fnatic. With the performance they've been putting up, it wouldn't be surprising to see them as this year's Summer Split EU LCS champions. Though they don't have superstars like Rekkles and Perkz, they do have a strong roster that plays extremely well under pressure. I'm going to be reviewing the strengths of Team Vitality and why they have the strongest shot at winning the entire thing overall. Sure, there are adversaries like Fnatic and FC Schalke 04 that have proven to be pests in the past but if Team Vitality keeps playing the way they have, they won't have a problem winning it all.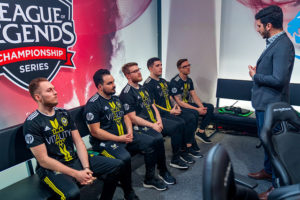 Versatile playstyles
Team Vitality has, by far, one of the most versatile playstyles out of all the EU LCS teams. They aren't afraid to play whatever they need to play in order to make sure that they can win the match. During their tie-breaker match versus G2 Esports, they pulled out an off-meta Poppy jungle pick. This proved crucial to taking down G2 Esports' powerhouse roster, largely because G2 Esports didn't know how to counter the pick, not to mention  Team Vitality knew how to play Poppy jungle perfectly. That being said, Team Vitality knows exactly what to play whenever they need to play something different and this has helped them clutch some very important wins during the 2018 EU LCS Regular Season. The same goes for their individual players. Their top laner, Cabochard, has been known to switch up from playing a tank Gragas to playing Jarvan IV as a bruiser. This can be applied to all their players and this is what separates them from the rest of the teams on the EU LCS competitive scene.
The strong roster
Sure, Team Vitality doesn't have players like Rekkles and Perkz as I've mentioned before. However, they still have a sturdy that gets them wins. Their mid laner, Jizuke, can play anything from a tank Galio to a burst mage Ryze. Jungler Kikis has some of the best jungle presence in the EU LCS. Furthermore, he had the second highest KDA in the Regular Season and the bot lane combo of Attila and Jactroll can take on the best teams without falling. The only difference between these players and superstars like Jankos, Perkz, and Rekkles is that they don't go for the big and risky plays. They go for the safe plays that get the results. Combine that with the fact that they have some of the most versatile playstyles in the entire competitive scene – including the LCK and NA LCS – and you have a team that can easily take down teams if they slip up during the match.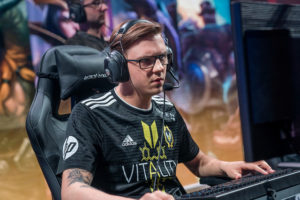 However, that's not the only piece that works well towards Vitality's success. Their team understands each other. The bot lane duo of Jactroll and Attila have been known to work almost simultaneously with each other but at the same time, they can work around what Jizuke, Cabochard, and Kikis want. This can prove crucial in team fights, especially during the Playoffs where team fights mean everything. Since the members of Vitality know each other left and right, working out a solution to be able to synergize together won't be a problem.
Clutch moves and strong team comps
Only the best teams can survive under extreme pressure and that's what Team Vitality is able to do. Furthermore, their ability to create extensive team compositions makes them an even stronger team than before. They were able to take down G2 Esports and FC Schalke 04 when it really mattered during the tie-breakers to determine the seedings and during these matches, they proved that they could craft together some of the most complex yet synergistic team compositions out there. Team Vitality has proven time and time again that they can come out and clutch the win when it really matters. They can also build any team comp that they want and this is ultimately what makes Team Vitality a top pick for the EU LCS Summer Split. Despite all the competition, Team Vitality has shown the highest potential at winning it all. They ended the Regular Season with a 4-1 record, pushing them up to second place. If they can keep the momentum rolling, the Summer Split title will most definitely be theirs.