This weekend, thousands of gamers will descend upon Valencia, Spain for a huge DreamHack event that brings together people from all across the gaming sphere. Of the four esport tournaments occurring at the popular organiser's event,
Rainbow Six Siege
is the one that captures my individual interest the most. A growing esport with plenty of fresh faces and established organisations is very interesting and, as one of very few LAN events the title holds, Valencia could be a huge indication of which teams to look out for ahead of August's Six Major Paris.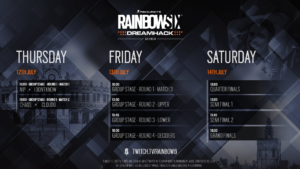 The prize pool for this event is $50,000 and, as well as the 12 invited teams, four more teams will qualify for the group stage through the BYOC bracket. As well as the prize pool, teams are competing for an invitation to the Paris Major. Though many teams in attendance have already qualified for the Major, we could see a smaller or less established team qualify if they have a strong showing here – which goes to show just how big this event could prove to be. Without further ado, let's take a look at the groups.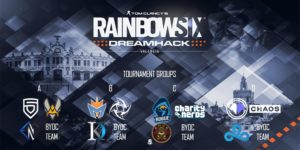 Note: These predictions will look only at the invited teams, as it is impossible to tell which BYOC teams will make it through to groups.
Group A
PENTA Sports
Team Vitality
EnD Gaming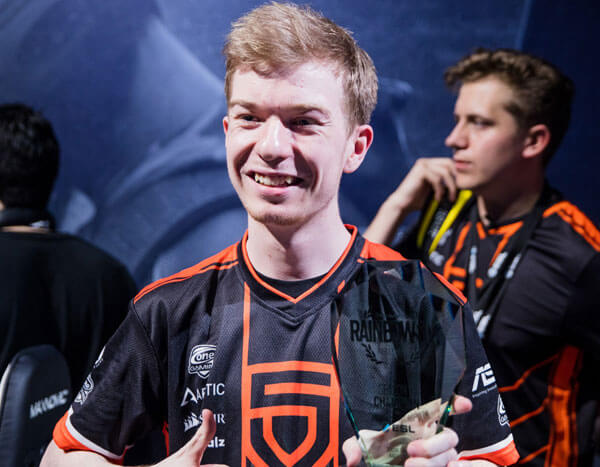 Group A is fairly easy to call – PENTA have been the best team in the game for some time, including three championships and a Major win at the Six Invitational. They haven't looked completely indestructible in their recent Pro League matches, but are definitely not suffering at all as they sit joint-top of the EU Pro League alongside I don't know. Team Vitality are a very capable squad, but have not looked as great as one might have expected prior to the league. Their wins have come against weaker French teams Mock-it and Supremacy, whilst they were held to a draw by Chaos. I expect them to improve over time, and a strong performance here is necessary to get the ball rolling. EnD are a Challenger League team that have won Milan's IEC Finals back-to-back to become known as the best Rainbow Six team in Italy. Unfortunately in the grand scheme of things I think that means very little, and expect EnD to come third.
Group B
I don't know
Mock-it Esports
Ninjas in Pyjamas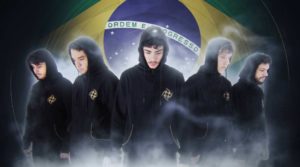 I don't know are tied in first place in the EU Pro League, and not for no reason. They have looked very good against their regional opposition, arguably stronger than PENTA, and have already qualified for the Paris Major. This event is purely LAN experience and money for them, and they will be bringing their A-game to cement their position as Europe's top team. Mock-it are having a particularly disappointing time in the Pro League, having qualified as French champions. They are yet to live up to that title, having looked significantly weaker than each of the other three French teams in the EU Pro League. I wouldn't be surprised to see Mock-it come anywhere in this group besides first. Ninjas in Pyjamas was probably the longest tease in Rainbow Six Siege history, finally unveiling their LATAM team prior to the start of Pro League Season 8. However, it seems the wait isn't paying off, as NiP currently sit dead last in the LATAM Pro League with only a draw to their name. That loss came to Black Dragons – who are only one point ahead of them in the league. This group looks an easy win for I don't know, and it wouldn't be a complete surprise if a BYOC team can pop up and perform well enough to place second in this group.
Group C
Charity Nerds
Rogue
ENCE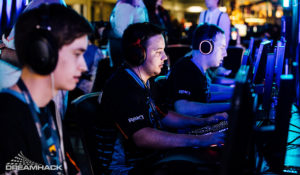 This group is what could probably be referred to as the "Group of Death". Rogue are often seen side-by-side with Evil Geniuses, both teams contending to be known as North America's finest. However I have Charity Nerds, named after the charity following a generous $1,000 donation, beating them to the top seed for Group C. The team, which goes by OrgLess in the EU Pro League, have looked strong against their regional opposition, despite what their standing suggests. They have been held to close losses by PENTA and I don't know as well as a tight draw with Milennium – as the weeks go on Charity Nerds will climb the ranks and they can prove in Valencia that they are more than capable of competing on the international stage. Rogue would be easy picks for the top spot, but a loss to mousesports and a draw with Obey suggests they are not as infallible as they once were, even in their own region. I expect Charity Nerds to get the better of them in what will surely be one of the most exciting matchups of the weekend, and I don't think they'll find ENCE a walk in the park either. ENCE are a funny one because, only a few months ago, they were quite clearly a top two European team. The loss of Kantoraketti to PENTA and the movement of Shatte between ENCE, PENTA and back has slowed the team down a fair bit, but they have proved that they are still highly capable with their second place finish in the OGA Pit, falling behind only PENTA. In truth, any of these teams could finish in any position but, based purely on recent form, this is how I would have to order it. Nonetheless, this is the group I look forward to most.
Group D
Milennium
CHAOS
Cloud9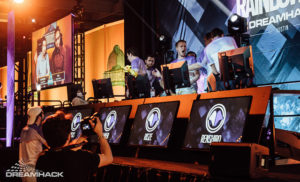 Only recently, Milennium took the win at DreamHack Austin, beating teams such as Rogue and Evil Geniuses along the way. Though I don't think they're quite looking like world-beaters when all of the top teams are out to play, I still believe that they are far-and-away the strongest team in this group and should have a relatively easy time getting through it. CHAOS have not been looking brilliant in the Pro League, but they haven't looked awful either. They should get the second spot over Cloud9, but the C9 squad is very unpredictable and they may very well come second instead. With draws against Evil Geniuses and Noble, you would think that Cloud9 are competing to be North America's top team – however, they currently sit bottom of the Pro League, in particular due to a 6-0 loss to Spacestation Gaming in the opening week. If they can find a way to perform consistently, we may well see them top the group, but it is hard to assume they will come anywhere except third until we see more from the team.
Who I think will win the event
It is hard to look past PENTA here. Commonly known as the best team in the world, it's not hard to see why if you look at their stats and play over the years. However, I don't think they'll steamroll the competition, and am looking to teams such as I don't know and Rogue to be looking to prove something in Spain. You can catch all the action at https://www.twitch.tv/rainbow6.