On Friday 8th June, ESL released a statement on the
ESL Rainbow Six Twitter
 explaining that due to technical issues, Season 8 of the Rainbow Six Pro League has been postponed from 11th June to 18th June.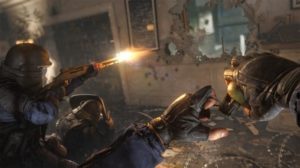 The statement read: "
As we've announced in previous articles, Season 8 of the Rainbow Six Pro League was due to kick-off next week on Monday, June 11th. However, due to a technical issue in the latest patch, the first week of Pro League will be pushed back until the week of June 18th. Our teams are dedicated to giving fans and players the best Pro League experience possible, and we feel like delaying the start of the season for the integrity of the matches is the right decision for the league. Therefore, due to the pushback, the Pro League schedule will have a few major changes:
As of right now, all play days will be moved back one week, meaning the first play day for each region will be:
North America – Monday June 18th
Latin America – Wednesday June 20th
APAC – Wednesday June 20th
Europe – Thursday June 21st
" This is surely disappointing for both ESL and Rainbow Six, who have seen exponential growth in recent months. This kind of setback is unlikely to have much of an effect on either, but it will be frustrating for the players and organisers who have put hundreds of hours into preparing for their matches. To catch up with everything you missed in Season 7, here is the Rainbow Six Pro League Season 7 Finals aftermovie, straight from Atlantic City. https://www.youtube.com/watch?v=b4kFwIwLy54
Ubisoft have been doing great with Rainbow Six Siege, and this will surely be a small blip on the road to becoming a top-tier esport.
If you're just looking to get involved with the game, you can read our Rainbow Six Siege Beginner's Guide and get an edge on your opponents from the offset.