Though the initial excitement surrounding surprise hit Rocket League has waned quite a bit since its launch last year, there's still quite an exciting eSports scene powering the game onwards. And it's easy to see why... it míght not be a complex game to learn or understand, but it's short matches still manage to offer up as much skill and intensity as any match of CS:GO. But as fascinating as it is, it's hard to deny that Rocket League's eSports scene is smaller when compared to some of the bigger ones. There is a devoted group of pro players keeping the game going, however, and that's definitely something that should appeal to diehard Rocket League fans. With the Rocket League Championship Series second qualifier round on going, we thought it was high time to introduce this exhilarating eSport, and hopefully convince some of you guys to tune into the next round of matches.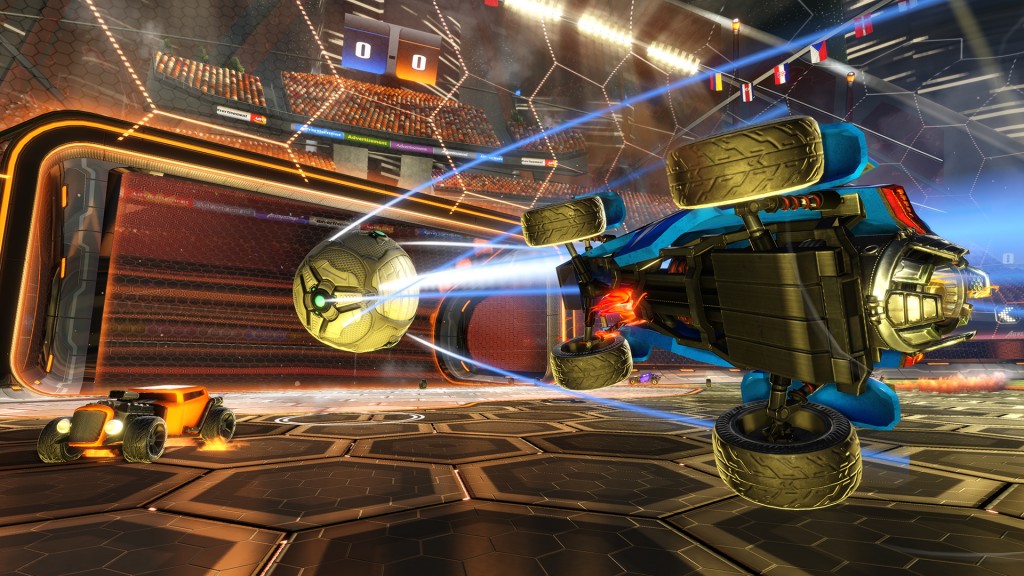 Rocket League eSports Explained
We'll keep this short, but mostly because Rocket League is not a complex sport to understand. Imagine football (or soccer, to our American friends), with rocket-powered, acrobatic remote control cars. Sounds great, right?
The game itself can allow for 1v1, 2v2, 3v3 or 4v4 matches with Ranked play alongside each mode, but it's the 3v3 mode that is usually used for competitions. Teams will usually feature three players, but often there are subs as and when needed.
The arena - much like a football pitch - is rectangular, though it is shorter than a football pitch might be. The walls and ceilings are blocked off, allowing players to use them to create skillful shots by ricocheting the oversized ball at exacting angles.
The reason three players is usually used is because it provides a perfect balance to any team lineup. It gives just enough options that strategy can be used against an opponent - playing more defensively or aggressively, for example - but also with enough limitations that the decision to change up a particular play will greatly affect how the game plays out.
If a goalkeeper rushes forward to help in aggressively scoring a goal, for example, then a counter push could be devastating.
Games last five minutes each, with a sudden death occurring should the match end as a draw. Though it can differ depending on the tournaments, each series usually features a best of seven. Additionally leagues can allow a football style scoring system.
And really that's all there is to it. Rocket League is incredibly simple, but intensely fun to watch too since the games are so quick and so reliant on skill.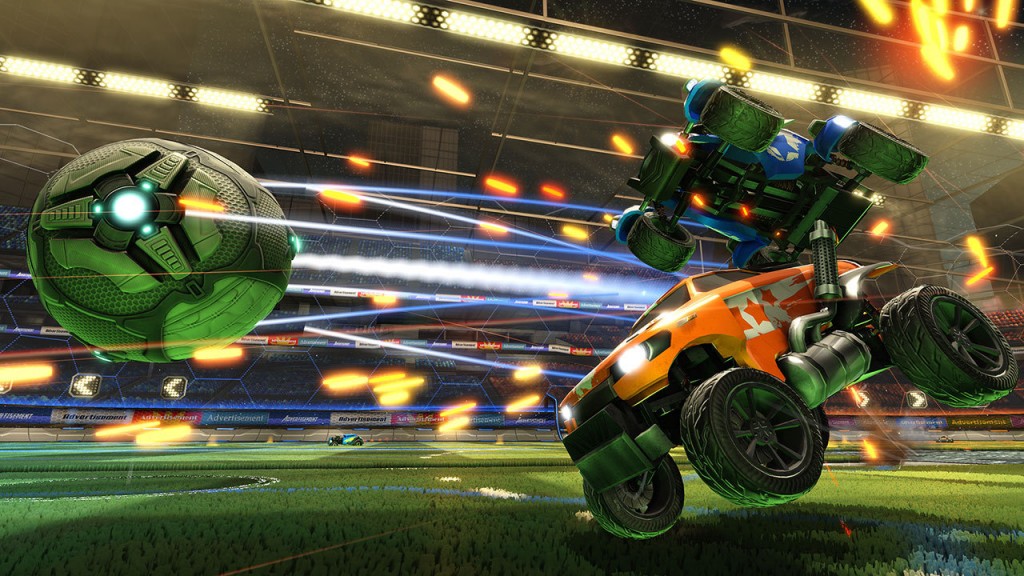 The Rocket League Teams To Know
Flipsid3 Tactics
Squad:  Kuxir97, Mik3Rules, Markydooda
Region: EU
If you're know any Rocket League team then it's Flipsid3 that you should remember. F3 took on Teamy Weamy in August 2015, a squad that was one of - if not
the
- best Rocket League team in the world. This European team maintains its popularity and is a force to be reckoned with in the game, coming out on top in a large portion of tournaments - in particular the official Rocket League Championship Series. Interesting fact: at the time of writing, Flipsid3 Tactics has the most goals scored and the highest average goals per game.
Mock-It eSports EU & US
Squad: (EU) Paschy90, Sikiicem, Miztik; (US) Low5ive, Insolences, Rizzo
Region: EU/US
This is something of a confusing one, and not just because there are two Mock-It teams. Mock-It eSports also hosts a Rocket League tournament, and one that offers up a decent amount of prize money. Either way, both the EU and the US teams maintain steady successes - in particular a roster shift for the US side has really boosted its win-rate - but it's the EU side that really carries the brand's name having won a large portion of competitions.
We Dem Girlz
Squad: Remkoe, gReazy, Maestro
Region: EU
This is a team with a huge following. Though recent performances don't match the team's quality, We Dem Girlz was regularly vying for control of all the major tournaments, and often put them on top of whatever leagues were active. Despite the poorer results over the last few weeks, in the Rocket League Championship Series this team currently maintains the best win/loss ratio - which should say a lot of the squad's skill.
iBUYPOWER Cosmic
Squad: Kronovi, Gibbs, Gambit, Lachinio
Region: US
While it's admittedly true that the best of Rocket League US teams often can't compare to their equivalent counterparts in EU, iBUYPOWER Cosmic is an exception. Previously known as Cosmic Aftershock before their sponsorship by iBUYPOWER, this is a squad that often brings its A-game. The team has the highest win/loss ratio in the whole of the RLCS right now - 29/6 to be exact - but since it's being pit against US teams exclusively (at least for the qualifiers), it's not being tested in quite the same way an EU team might be.
KA-POW
Squad: Alot, Sniperkid138, Turbopolsa
Region: EU
While currently KA-POW's performance can't quite compete against the likes of Flipsid3 and We Dem Girlz, it's always nice to have an underdog to back. The team's success is erratic, but the squad is improving regularly and some exceptional goals have really given many a reason to back them. Whether they'll manage to achieve much in terms of huge successes in tournaments will have to wait and see, but this is a team that makes itself known at least.
Kings Of Urban
Squad: Fireburner, Jacob, Sadjunior
Region: US
Hot on the heels of iBUYPOWER Cosmic for the top spot in the NA side of things, Kings Of Urban has only been getting better with age. It's seen some of the most roster changes of the Rocket League pro teams over the years, but it's clearly a determined team with a great bit of skill. In the Pro League, however, it's Kings Of Urban who rules the NA League, and with a massive goal difference too.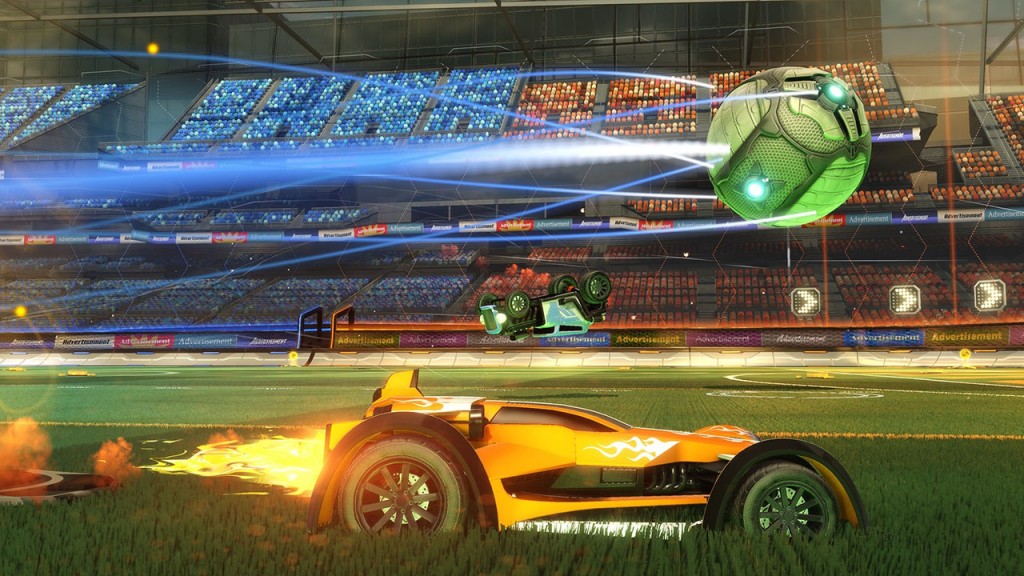 Rocket League eSports Tournaments
While it doesn't look like Rocket League will compete with the likes of CS:GO, League Of Legends or Dota 2 in terms of prize winnings, there is a very regular and very consistent set of tournaments quietly running alongside the game.
Some are more significant than others, but if you've never got into the Rocket League eSports scene simply because you don't think there's enough to watch out for - well, you're about to be proven wrong.
We can't deny there isn't a lot of prizes to be won as a competitive Rocket League player - it's mostly reliant on winning the official competition from developer Psyonix, to be honest - but there are so many paid cups that it can payoff for teams to incorporate these games into regular practice.
Rocket League Championship Series
This is the big one, really. Hosted by the game's developer in partnership with Twitch, a series of qualifiers and knockout tournaments will pit the best teams against one another in a battle for $55,000 with an extra $20,000 given out during the qualifying stages.

Though the qualifying stages have already been on-going, the next round is coming up next week with NA teams on 18th June 2016 and 19th June 2016.
This is currently the open qualifying stage, and so anyone with a team can sign up and take part.
After this it's a round robin followed by a single elimination, where the four top teams will go through to the final.
The finals will take place between August 7-8 at Avalon Hollywood in Los Angeles. It's a double elimination bracket, with four EU teams and four US teams.
ESL Go4RocketLeague
Very early on in Rocket League's life, Psyonix partnered with ESL to help to turn Rocket League into an eSport. As with any ESL service there are user hosted tournaments all the time, but ESL's Go4RocketLeague is different, with the company offering up 1,250 in prizes each month (Euros for EU, USD for NA) - 500 to the monthly finalist and 150 to each weekly winner. This is a very regular competition, so it's definitely one you'll want to watch out for.

The weekly matches are arranged through ESL, and can be attended by anyone. The top teams of that week then earn Go4RL points which give them a higher seeding position in the monthly tournament.
The monthly tournament is the one to tune in for (well, unless you watch specific teams streaming their games you won't be able to tune into the weeklies anyway). This is the knockout stage that leads to a final for the 500 EUR/USD.
Gfinity Cup
While the Gfinity Cup doesn't have the backing from Psyonix, it's still a very interesting tournament to keep an eye on. The best teams in the world are often taking part in these games, with the winner taking £60 on Tuesday and £200 on the Friday game.

It's perhaps not the most popular tournament, but the Friday games usually feature a lot more competition since the prize money is a little more worthwhile for the pro teams.