Last night saw Shakil 'Shakz' Ghazi take the win over Nathanael 'Confz' Asubontengz, one of the most accomplished
Street Fighter V
players in the country, in an exhilarating UK qualifier for the prestigious Red Bull Kumite. He will go on to represent the nation in the Last Chance Qualifier in Paris on November 10th, the night before the grand finals in the iconic Kumite cage.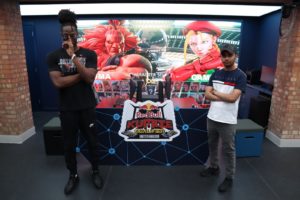 The invitational Street Fighter V tournament, which last year saw 1.4M viewers on Twitch and 700k on Facebook, is one of the biggest events in the fighting game calendar. The Qualifier saw over 25 of the UK's best SFV players come together at the Red Bull Gaming Sphere in East London to compete for a place in the all-important Kumite weekend. As well as top players such as Packz and Hurricane, leading commentators
F-Word
and Logan Sama were also in attendance providing expert commentary and analysis of the days events. Shakz took the winning KO with a last second cross-under to secure his place in Paris.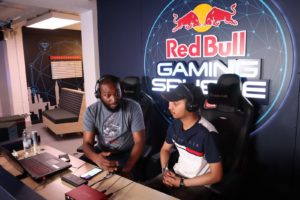 On top of securing a seeded position at the Last Chance Qualifier, Shakz has also won the trip to Paris and a luxury
Noblechairs EPIC gaming chair
. The Last Chance Qualifier will see the winner pitted against 256 of the best Street Fighter players from around the World to battle it out for a top spot in the grand final against the pros, taking place in Paris on November 11th. Speaking about his win, Shakz said "I've been looking forward to this tournament and to secure my place in Paris feels amazing. I know the competition will be tough against the best in the world. My training starts tomorrow!" Make sure to check out the
Red Bull Gaming
Sphere where players can participate in multitudes of tournaments, including the weekly
Winner Stays On
Street Fighter tournament.