Following Problem X's stellar performance at the Evolution Championship Series, Europe made another show of strength in Cologne's CPT Ranking event, Fight Club NRW.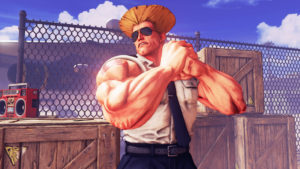 Problem X's recent win at this year's EVO held a megaphone to Europe's stock of impressive fighting game players. Cologne, Germany recently hosted it's ninth Fight Club NRW, where finalists from Evo, Eleague, and VSFighting came together to test their mettle.
Knock you out
SFV's Top 32 featured some of European FGC's rising stars, with the likes of Germany's Exe.gamer2910 making his way through Winners' side with Juri. Cited by commentator Damascus as having done major damage in Red Bull's Fighting Pits, Exe.gamer is one of the region's youngest talents to emerge in the circuit at just sixteen years of age. He faced another young European talent in Top 24, as well: FNATIC | Shakz, known for his outstanding use of Laura after significant nerfs, knocked him into the Losers' bracket 2-0 after a long streak in Winners' side. https://twitter.com/HiFightTH/status/1028662384137711616?s=20 Top 16 continued to showcase Europe's strength, with many notable competitors getting knocked out of the tournament before Sunday's Top 8. One of the United Kingdom's top players, Packz, was sent to Losers' by xL | Brian in Top 24, who ended up in Winners' side of Top 8. Packz pushed through Losers', taking out semy28 and Vivi in a close set of matches until he met up with Shakz in Losers' Top 12. Shakz's Laura ultimately proved too much for Packz's Karin, taking him out of the tournament just shy of Top 8 at 9th place.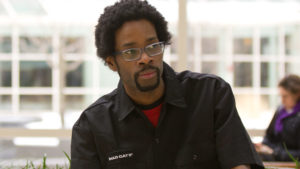 Famed fighting game player Ryan Hart, known for his exploits in Tekken and Street Fighter alike, also made a showing at NRW under the name Prodigal Son. Ryan made his way through Winners' side with ease until he met up with NVD | Phenom in Top 32, who has won two Online events and even placed third at CEO this year. Although known for his Urien, Ryan chose to go with Guile in a mirror match: in a battle of OG versus young blood, Phenom managed to take the set 2-0, sending Ryan to the Losers' bracket where he lost to xL | Infexious.
Street Fighter's strong souls
xL | Infexious was among the up-and-comers featured in Fight Club NRW, whose solid use of Necalli sent him to Top 8 in Losers' side. Among his accomplishments included a strong showing at VSFighting, taking 33rd place, as well as fifth place in the Europe West Two Qualifying event. Alongside Infexious stood NVD | Momi, who took fourth place at Headstomper, as well as xL | Brian, who's use of Blanka threw off his fellow competitors throughout NRW.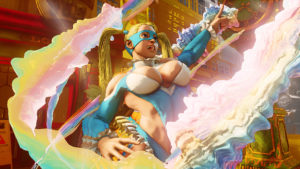 Fight Club NRW's top eight also featured some of the Tour's better-known fighters, including NVD | Phenom and Red Bull | Luffy. Having just returned from Evo, there was a fear of tournament fatigue for both players -- but this was not the case. Luffy's Mika landed him in Winners' side of the tournament, with Phenom in the same boat. However, Phenom made a drastic change this go-around -- instead of opting for his main character, Necalli, Phenom fought through the entire tournament using Guile.
Sonic boom savagery
Phenom's character switch ultimately paid off. He took out Akainu 3-2, who had just beaten Shakz 2-1 in the Winners' Quarter Final, and thus landed in the Grand Final. Infexious and Akainu went at it in the Losers' Semi-Final, with Infexious's Necalli taking it over Akainu's Guile in a strong 3-1. He was then set up to fight Luffy, who had just lost to Phenom in the Winners' Final. It was no contest: Luffy took it over Infexious 3-0, setting himself up for Grand Finals against the man who'd put him there. https://twitter.com/Keith_Ace_/status/1028678414511812608?s=20 Phenom's pressure proved too much: he prevented Luffy from resetting the bracket, taking it over his opponent in a strong 3-2. Phenom was asked to say a few words upon his victory and assured viewers that, while he used Guile to win the tournament, he wasn't making a permanent switch. "I hope you enjoyed that boring Guile display," he announced. "No one likes the character, but I don't care. I just want to win." Cologne's Fight Club NRW marked yet another demonstration of Europe's fighting game prowess. With a strong showing from its wide player base, there's no denying that the EU has some of SFV's top talent -- from Shakz's electric Laura play to Akainu's fierce Flash Kicks, even the region's lesser-known players can put up a fight. With Phenom's latest victory achieved, he now sits at 10th place in the CPT standings: as the CPT Finals approach, fans can rest assured that he, along with Europe's other talent, will give a performance to remember.